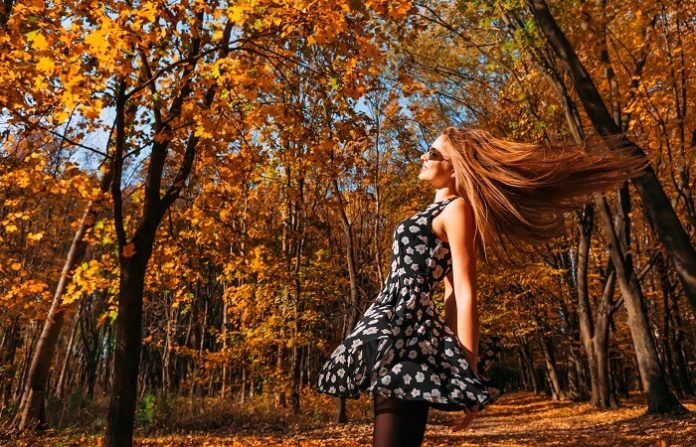 We hope you love the products we recommend! Just so you know, Trendy Mami may collect a share of sales or other compensation from the links on this page.
Fall is here and the cool change has hit. You've probably already started digging through your wardrobe for your favorite knits, booties, and beanies to cozy up in this fall. As well as a major wardrobe change, you know what else you may want to switch up? Your sun-kissed highlights for a moodier, darker shade for fall. Before making the big change, you may be looking for some fall hair color ideas. Here are our top fall hair color trends to check out before your trip to the salon for your next dye-job! And don't forget, before you debut your new do, be sure to glam up with nail colors from Londontown and makeup from bareMinerals.
Tip: If you frequently dye your hair, growth and health is uber important. Checkout HairMax for wellness products for your hair.
1. Bronde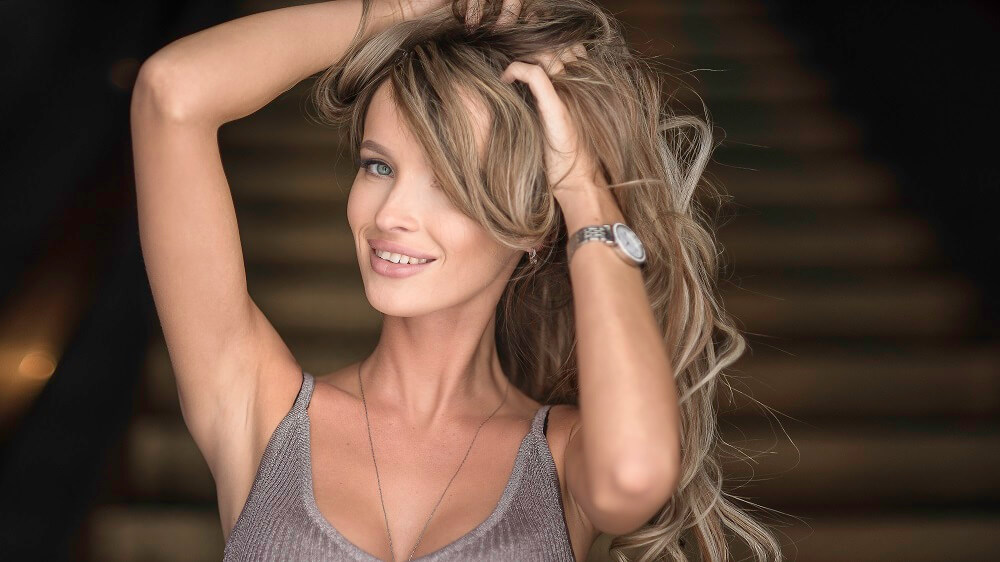 So many celebs are rocking the "bronde" look this fall. To explain, a mix of blonde and brunette tones is perfect for those who can't commit to one or the other. This choice of hair color is also perfect for those who don't like regularly visiting their salon for touch ups as this color is very low maintenance. However, to help keep your hair looking vibrant and healthy, a color-preserving shampoo like this one is perfect!
If you're looking for some fashionable accessories to make your new hair, check out YesStyle!
2. Copper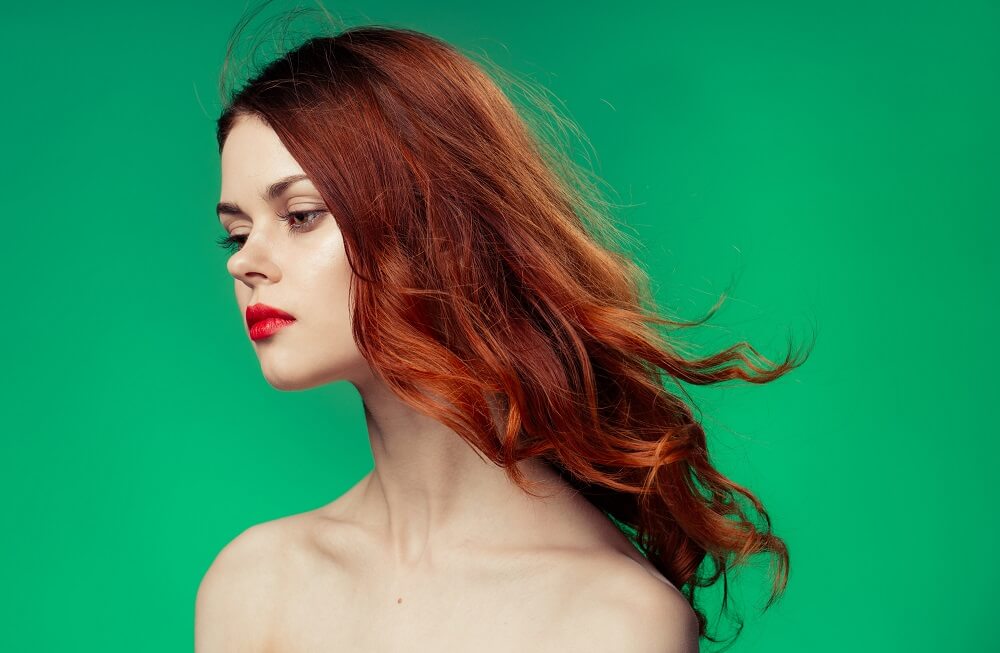 We are in love with this fall hair color trend! Copper is a gorgeous rich color to play with this fall. Better yet, it's a great color to transition to if your hair is faded or after you've got some highlights. Whether you opt for a toned down copper or vibrant, fiery color, trust us, copper and red tones are in this fall! Because red and orange tones fade from the hair quickly, try a shampoo and conditioner designed for red and copper tones like this set.

3. Cinnamon Ombré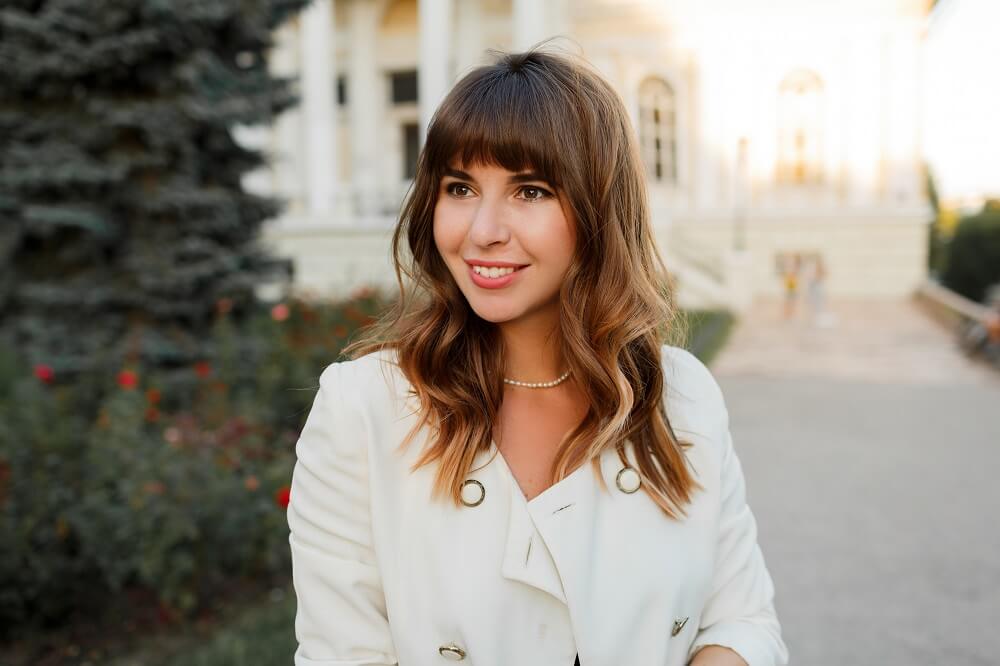 To give your medium brunette hair a little dimension this fall, consider adding a few cinnamon ombre pieces. This warm brunette look compliments many skin tones. If you do choose this cinnamon ombre look this fall, be sure not to add too many ombre pieces. That is to say, you don't want your hair to look brassy, just a few pops of warm color will be enough to brighten up your face and do wonders for fall look. Above all, this hair color adds dimension and successfully makes hair look fuller and shinier!

4. Frosted Blonde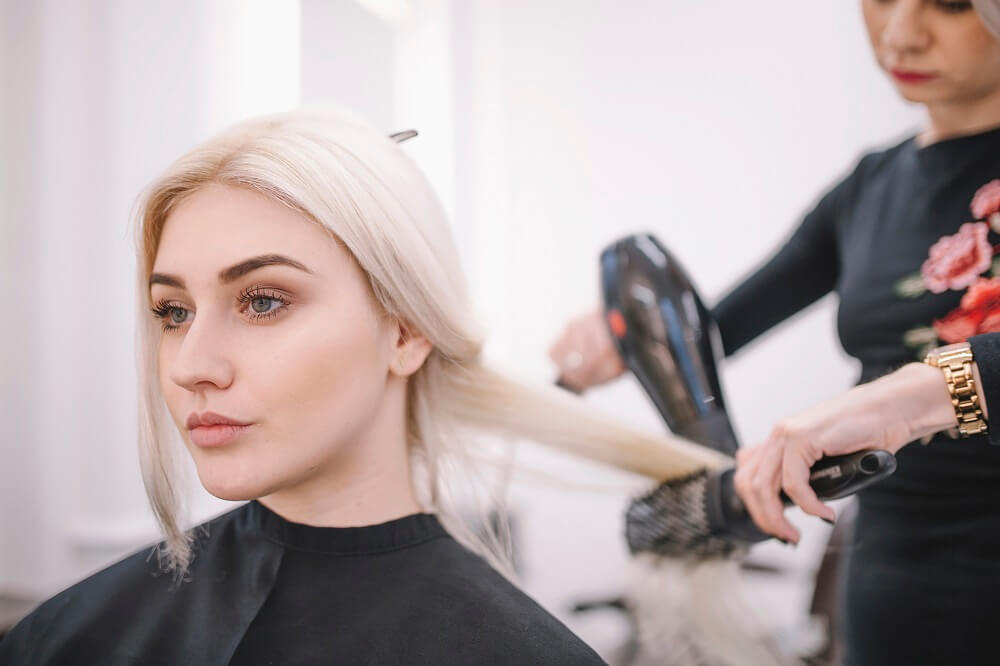 Blonde looks are still in this fall folks! A creamy blonde color infused with a bit of platinum tones is making a hard comeback this fall. Keep your frosted blonde fresh and fight brassiness with a purple shampoo like this budget-friendly one from Sally Beauty.
5. Raven Black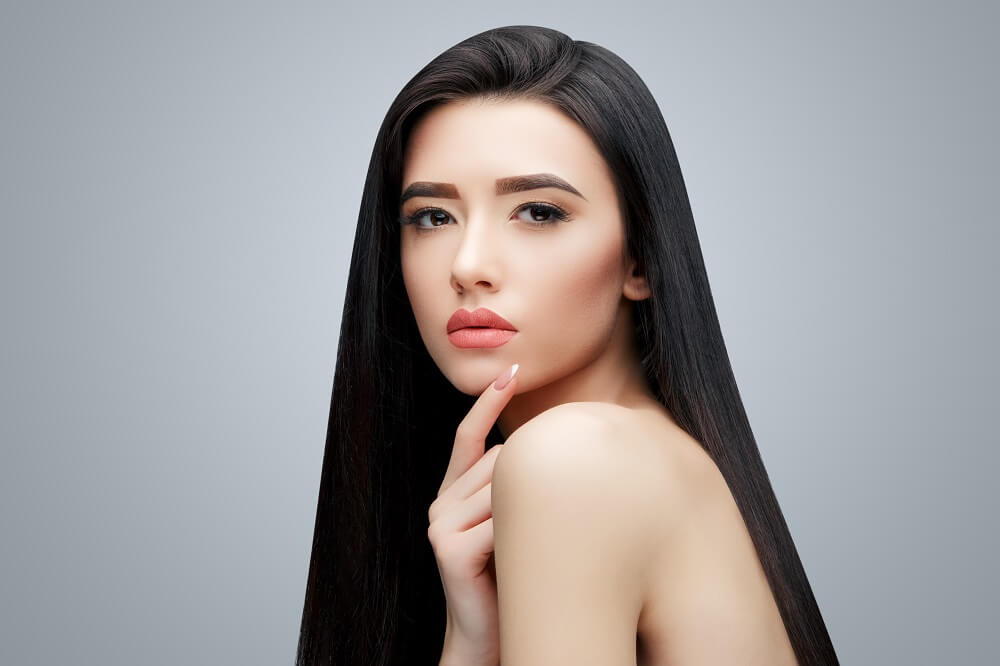 Jet black is in this fall! A darker wardrobe and darker hair color, what's not to love? It's a simple yet sleek look that's easy to maintain this fall. Up the ante with your new sexy hair color in a straight and sleek do and some cute accessories this fall.

6. Root Melt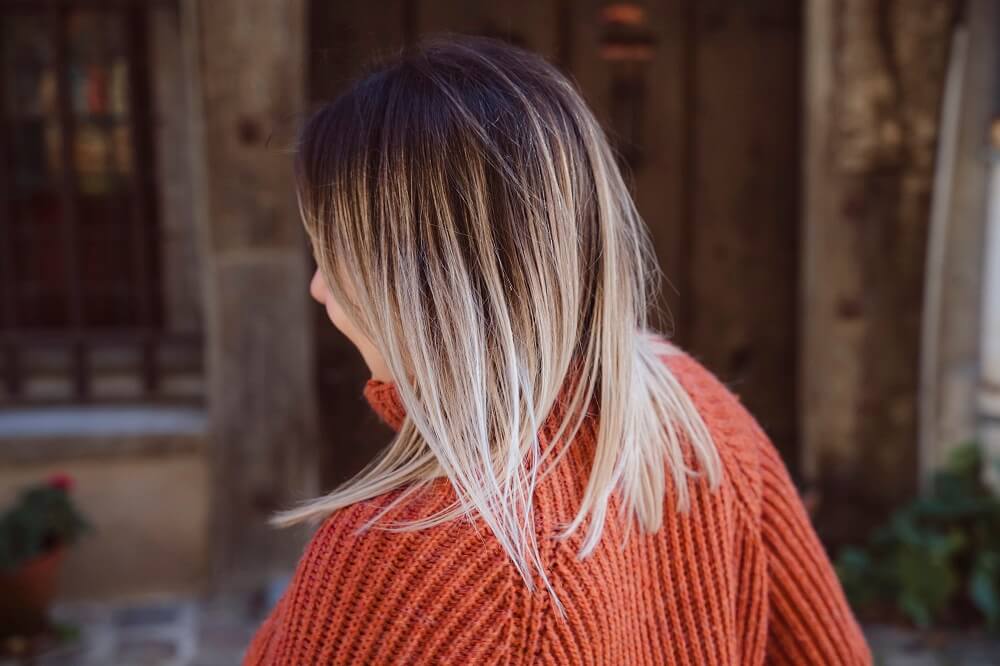 Dark roots, sometimes referred to as "root melt," are will be popping up everywhere this fall. Particularly for those not wanting to maintain their blonde, or looking to go darker. However, a root melt isn't just for blondes, it's a look that can work with just about any shade! Beware, this hair color is harder to achieve at home, so we recommend going to a salon for the best results for this dye-job.
7. Smoky Grey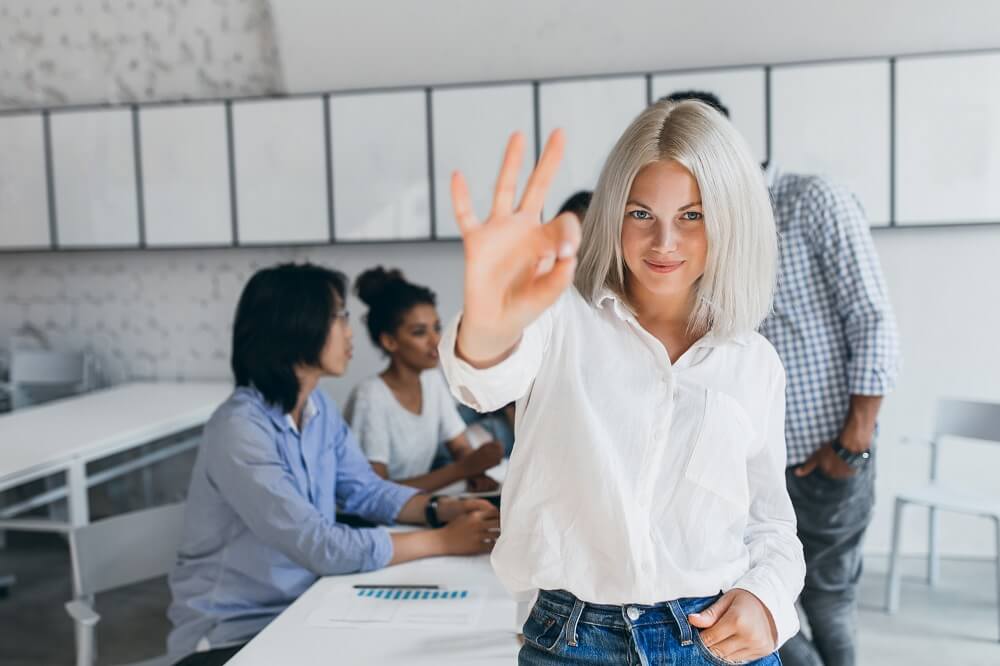 Silver and grey hair colors are a great choice as they suit every and any complexion, from fair skin to olive and darker skin tones. For instance, aim for an ashy grey or silver color paired with darker roots for a look that's easier to maintain this fall.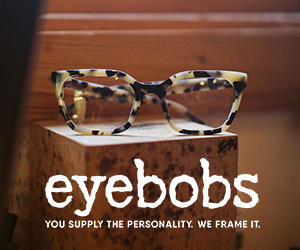 8. Pastel Peach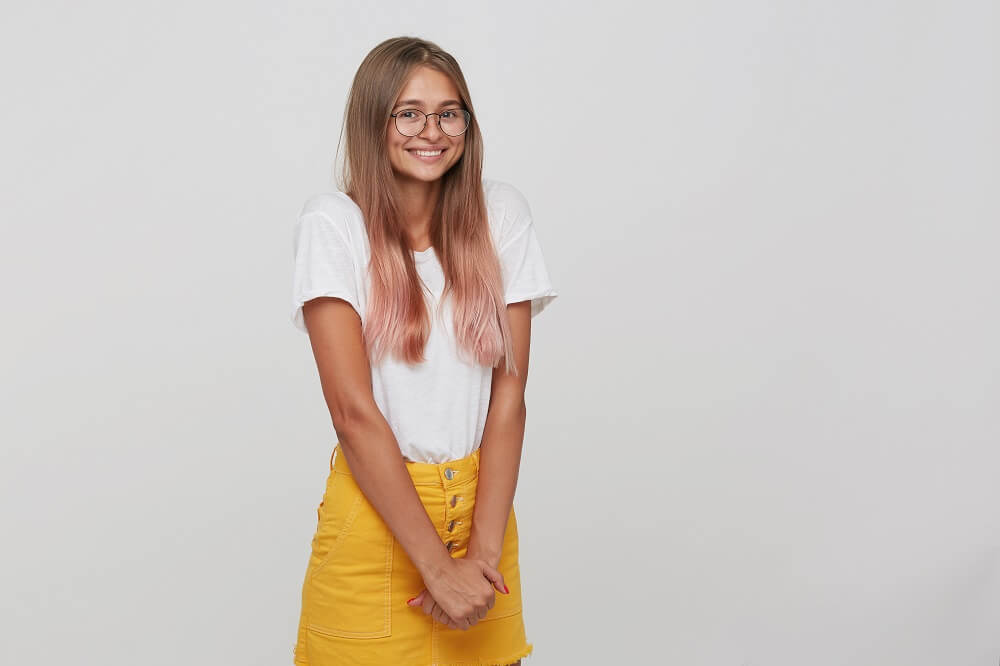 Everyone is obsessing over pastel peach tones this fall, including us! This hair color trend is like rose gold 2.0. Pastel peach is a fresh trend we've seen on the rise recently. The soft golden hue is a creative color that's subtle, almost faded. The vibe this hair color gives is less unicorn-vibrant and more of a sheer touch of color to give a softer version of the pastel tones. If you have a light blonde color at the moment and are interested in trying this pastel peach shade for the fall, click here!
9. Chocolate Brown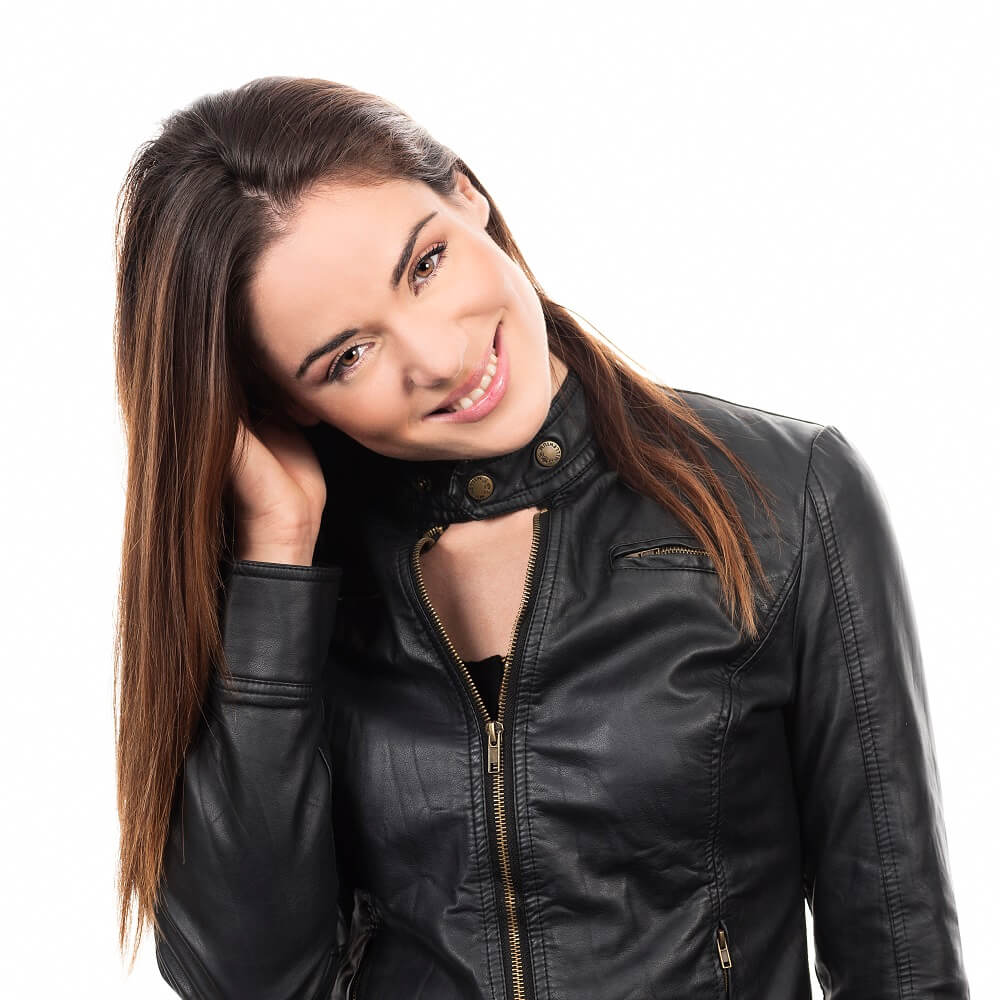 Lastly, you don't need to go wild with your hair color to change up your look this fall. For example, adding some chocolatey tones through your brunette hair is all it takes for a natural yet elegant look this season. Check out Madison Reed for beautiful professional hair color delivered straight to your doorstep. With Madison Reed hair color, you can achieve a professional dye job in your very own home!
We hope you enjoyed reading about our top hair trends to try out this fall. We are in love with these fall hair color trends and we hope they win you over too.
If you did enjoy this article, you may also want to check out our DIY Hair Masks that will give you some added shine and hydration after coloring your hair! How about a DIY Hair Growth Serum for longer and luscious locks?
Pssst you may also want to check out this month's Allure Beauty Box for a variety of beauty products that will have you (and your hair) looking fierce this fall!