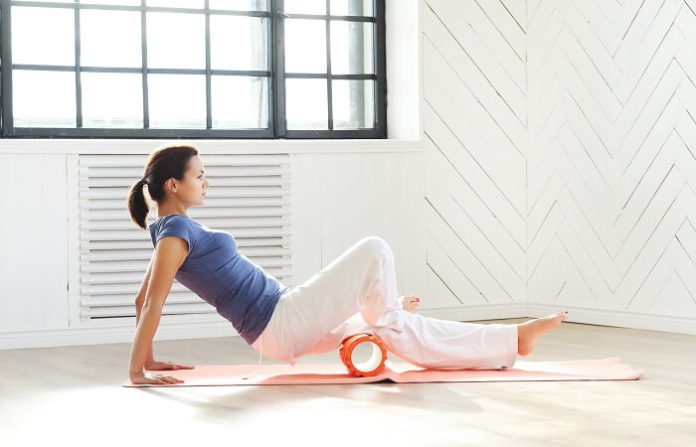 We hope you love the products we recommend! Just so you know, Trendy Mami may collect a share of sales or other compensation from the links on this page.
Foam rolling has been the 'it' post workout care activity since the 80's. And for good reason! If you do it right, and with the right equipment, foam rolling is a deep-tissue massage that you can give to yourself at home by simply rolling around on the floor. And better yet, it's free! Here's how the best foam roller exercises work: A cylinder of firm foam pushes up against your sore muscles and fascia, to loosen targeted areas, prevent injuries, and make you feel good both pre and post workout. Foam rollers are praised by both athletes and your average joes. And why wouldn't they be? They help to improve the health of tissue, help relieve sore muscles and joint pain, and increase mobility.

So, you've probably done a workout video like our Ab Circuit Hourglass Workout and you want to start foam rolling yourself. Now, you're probably wondering 'Which is the best foam roller for me?' Well, we've compiled a list of our favorites for you to choose from. We've also included our best foam roller exercises to implement into your foam rolling post workout routine! Let's get into it!
The Best Foam Rollers for Post Workout Care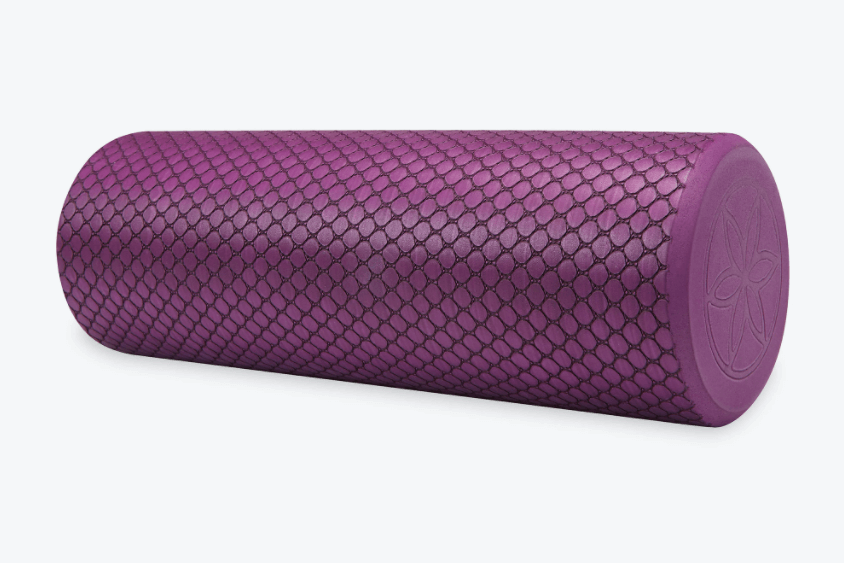 This roller from Gaiam is magnificent with a firm feel with moderate intensity! The compact size is also great for travel and best for single arm and single leg work. Due to being able to work each leg individually and get a deeper stretch, this is one of the best foam rollers for runners. This one is ideal for releasing built-up tension and relieving stiffness. The light texture is also great for non-slip use. This foam roller also comes with an exercise guide. Include these exercises along with our best foam roller exercises below!
Also, if you're looking for home fitness equipment that will change the way you workout, make sure to take a look at Bowflex. They have tons of awesome home exercise and home gym equipment to help you achieve your fitness goals this year.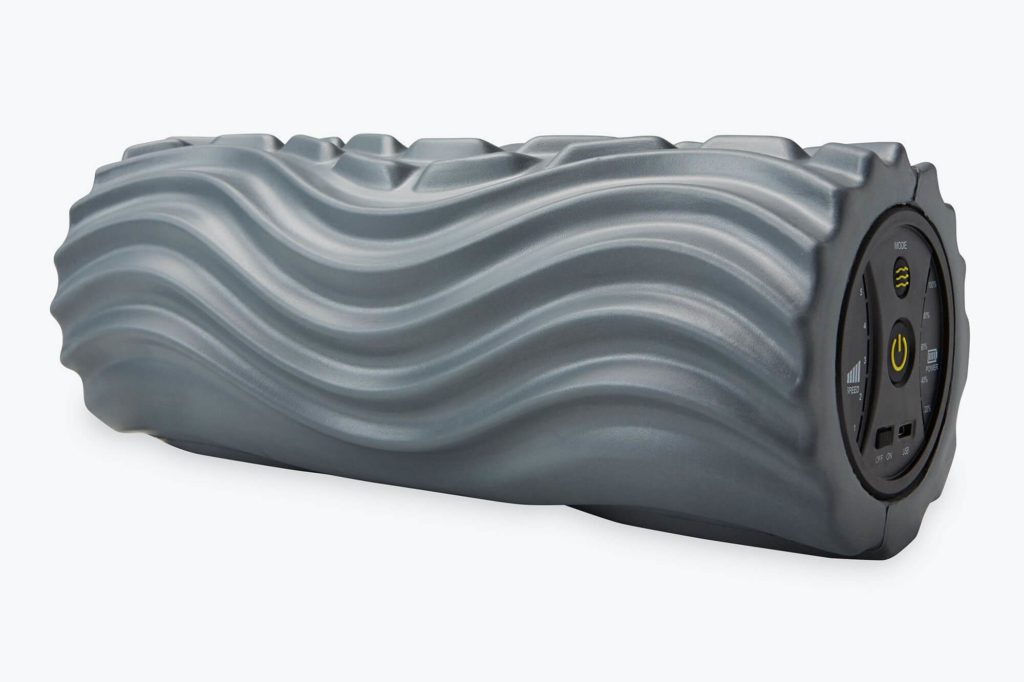 This Gaiam Restore 12" Vibrating Foam Roller will allow you to gain double the massage power! For instance, you can get an initial level of deep massage with the semi-firm wave-textured surface and then multiply the effects with the vibration feature. The additional vibration helps stretch, massage and strengthen the muscles, ease aches and pains, reduce numbness and tightness, and stimulate circulation. For all the massage options available with this roller, you can get the full downloadable massage guide via the Gaiam website. Use this guide along with our best foam roller exercises for an effective post workout care routine.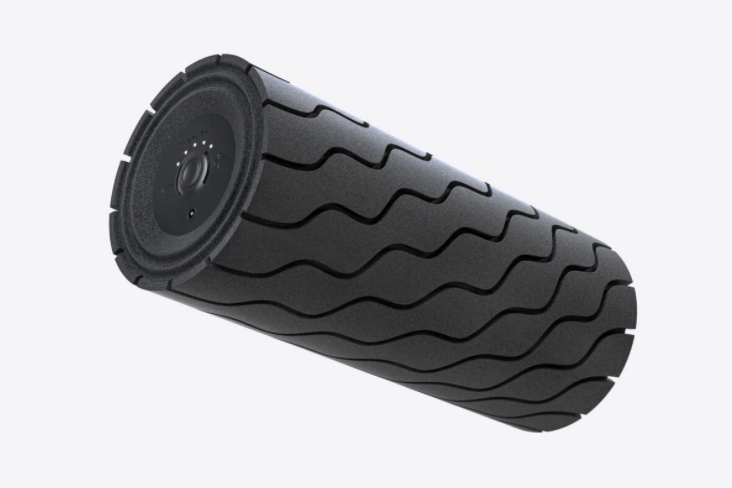 This Theragun Wave Roller has been constructed to deliver the most powerful and efficient foam rolling experience. Features of this Wave Roller include its Bluetooth® connectivity, its five intensity settings, so that you can tailor both your warm-up and recovery conveniently from your mobile device with the Therabody app. In addition, the high-density PU foam is specially designed to dampen sound for a quiet yet powerful foam rolling experience. It also has an impressive 3-hour battery life so that you can pack it in your gym bag, or whilst travelling, without having to worry about it dying on you.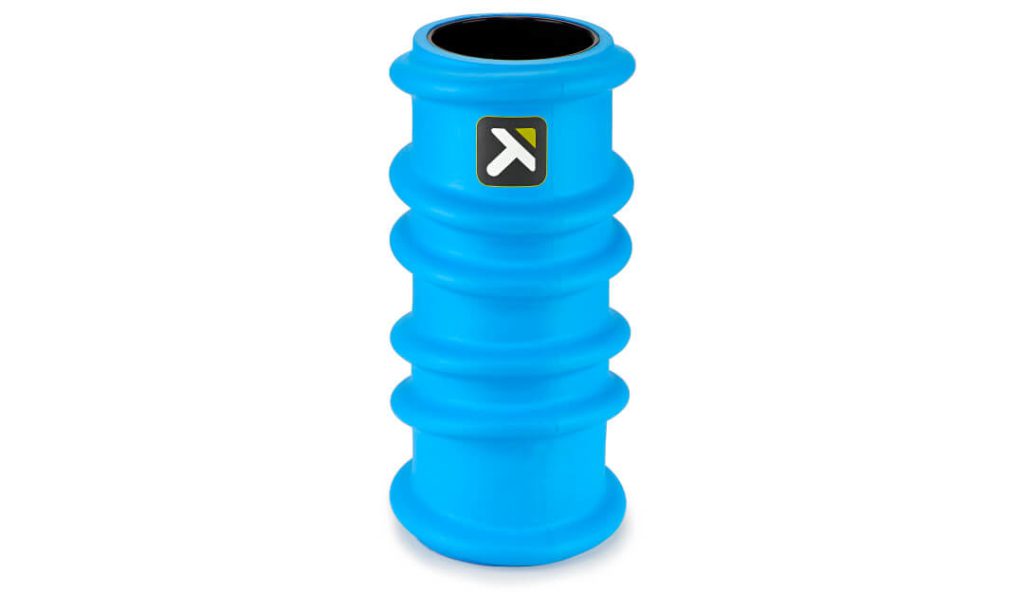 The TriggerPoint™ CHARGE Foam Roller™ has a premium design with elevated and opposing curves that stretch and squeeze the muscles as you roll, resulting in a fast and efficient repairing of broken-down muscle tissue. For best results, use immediately after physical activity on the upper and lower body. Check out our best foam roller exercises below to use with this one!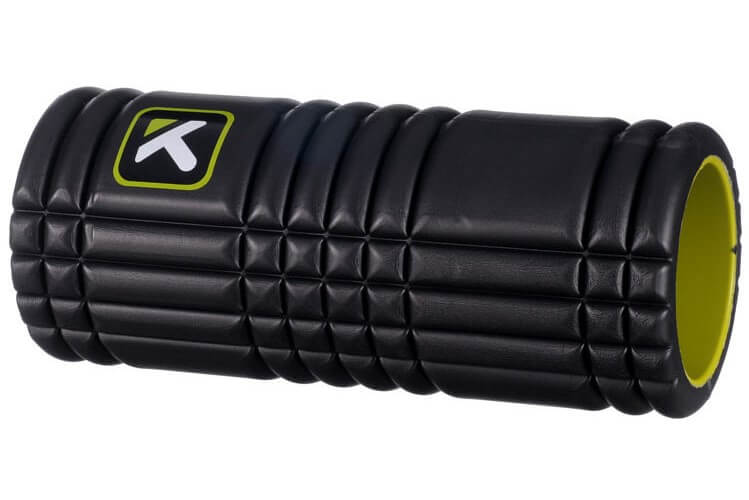 The Grid from Trigger Point Performance Therapy is a hollow, multi-density cylinder foam roller. In contrast to the other options, the Grid Foam Roller's padding has three zones for three different kinds of pressure. While you can roll over all of these, you can also set the roller so that certain zones roll against the body, giving you the massage experience your body needs. The Grid offers a softer touch which can be particularly useful when your muscles are really sore or your sensitive to hard pressure. This is one of the best foam rollers for back, legs, arms, you name it!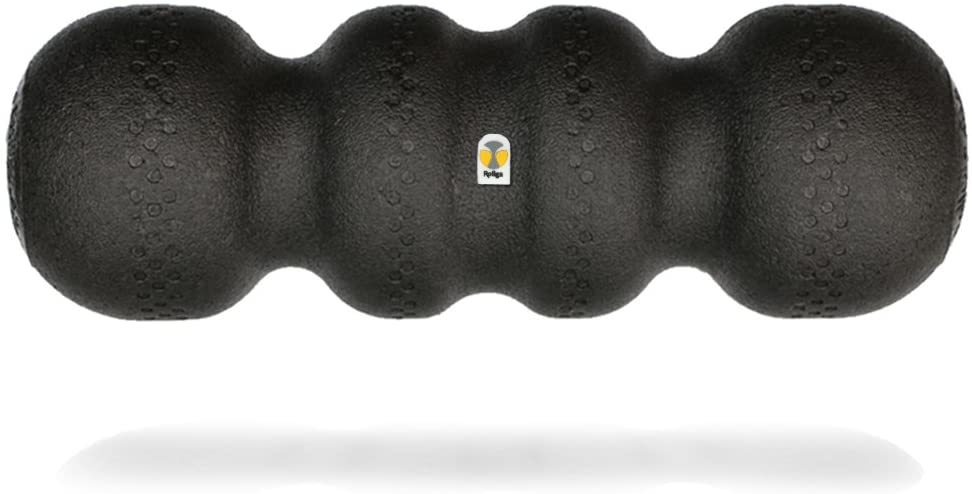 This Rollga Hard PRO Foam Roller has a contour designed to reach & target muscles more precisely & comfortably than flat rollers. Flat rollers sometimes can't give you the adequate pressure you need in hard to reach places, due to their unfitting design. Unlike flat rollers, Rollga's unique shape is perfect as it fits the body for better muscle release and recovery.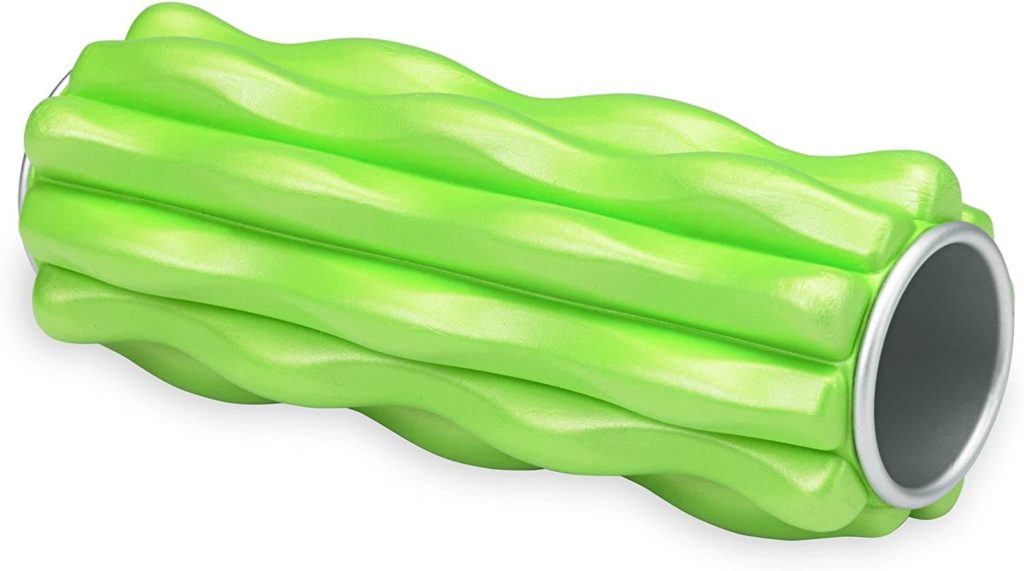 This Gaiam Mini Muscle Massage Roller is great for on-the-go use, thanks to its miniature size. Its versatile design allows for use on multiple areas of the body; with a firm, wavy texture that provides ultimate muscle stimulation and deep tissue relief.
The Best Foam Roller Exercises
Upper Back Roll
Lie down. Place a foam roller under your upper back and protract your shoulder blades. Raise your hips off of the ground, placing your weight onto the roller. Next, shift your weight to one side, rolling the upper to mid back. Alternate sides.
Glutes Roll
Sit with your butt on top of a foam roller. Bend your knees, and cross one leg so that the ankle is over the knee. Next, shift your weight to the side of the crossed leg, rolling over your glutes until you feel tension. Repeat on opposite side.
Quads Roll
Lie face-down on the floor with your weight supported by your hands or forearms. Place a foam roller underneath one leg and keep that foot off the ground. Shifting as much weight onto the leg to be stretched as you can handle, roll from above the knee to below the hip. Then, repeat on opposite side.
Hips Roll
Start by lying face down on your foam roller so that it lies underneath and a little below your right hip. Bring your left leg out to the side at a 90-degree angle and place your forearms on the ground in front of you to support some of your weight. Straighten your right leg back behind you with your toes untucked and begin to take small back-and-forth and side-to-side movements. Finally, repeat on the left leg.
Want to improve muscle recovery post workout even more? Get yourself a shaker bottle and some protein powder for a delicious post workout shake. You can also reach for some BCAA's which work to prevent muscle breakdown after intense workouts. They also help with muscle recovery, growth, and increased performance.
Enjoy this article? Check out Openfit Review and our Noom Review for a Weight Loss Success Plan!