If your family is as big as mine, then you have tons of uncles, aunts, cousins, nieces, and nephews you need to buy gifts for. Is your head spinning yet? Maybe your bank account too? Don't worry! The Trendy Mamis have the ultimate gift guide for anyone in your family.
Father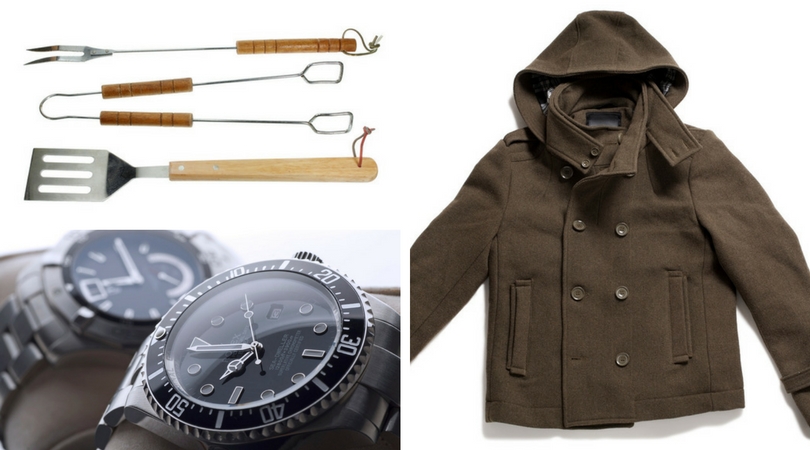 Let's start with the basics. Your dad is one of the most important men in your life. So no expense should be spared with him.
Peacoat: It gets pretty chilly during the wintertime, so your dad needs something warm and stylish for days at the office or for days taking you out.
Luxury watch: Yes, smartwatches are all the rage these days, but every gentleman needs a formal-looking watch for formal-looking functions. Don't skimp out on this gift either — find a watch where the second hand "sweeps" across the face of the watch, as opposed to "ticking." A sweeping second hand is an indicator of high-quality watch manufacturing.
Grill set: Your dad might not be able to use it now, but when Memorial Day weekend rolls around, you bet he will. A nice chrome set complete with a grill brush, spatula and tongs will do the job.
Mother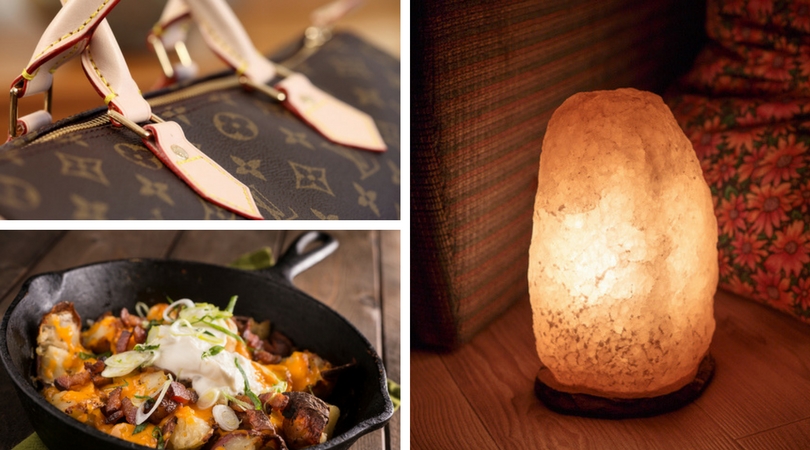 Luxury handbag: Don't expect to skimp out on your mom's gift, either. Luxury handbags cost a pretty penny, but they're expensive for a reason: Luxury handbags are made of high-quality materials that won't stress or rip with everyday use. You're not just paying for a brand name, you're paying for superior quality.
Himalayan salt lamp: This gift was all the rage for Mother's Day, but they're still a great option for the holidays too. This lamp, made from an actual salt rock from the Himalayas, cleanses the air of allergens and other harmful particles.
Cast-iron skillet: Can't get enough of mom's cooking? Make the job easier for her by getting her a cast-iron skillet. These are the holy grails of stove-top cooking. Once your cast-iron gains some regular use, it'll add some home-cooked flavor to your food.

Grandpa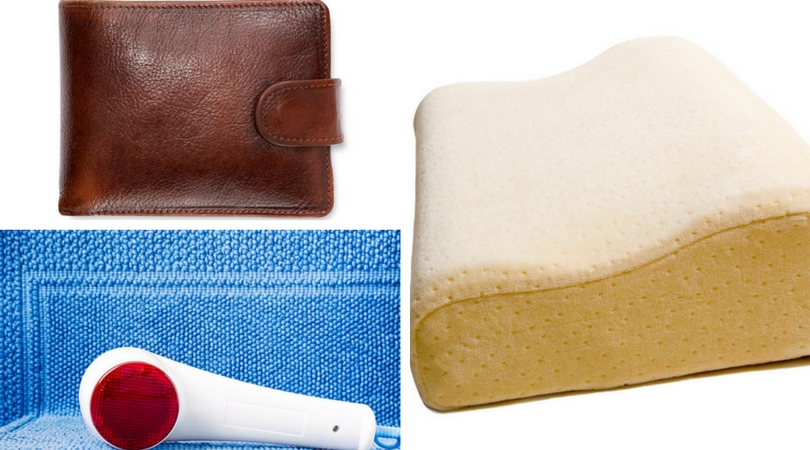 Wallet: Giving cash to the grandchildren is a tough task. With a nice luxury wallet, that task might just get a little bit easier.
Massager: Even if granddad still has a spring in his step, there's no doubt he'll appreciate his muscles being kneaded every now and then. That makes this gift a perfect fit.
Memory foam pillow: I currently have one and I can't tell you how much it helps with my sleeping patterns. I'm sure grandpa would love one too!
Grandma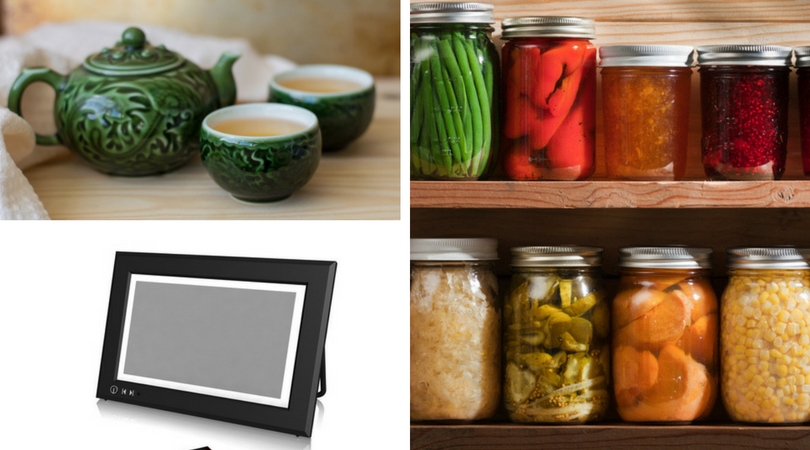 Teapot set: What's grandma's house without a kettle whistling on the stove? Make some Earl Grey and have some cookies when you get her a new tea set.'
Digital picture frame: Grandma loves showing off her grandchildren. Give her a digital picture frame so she can show off all of them!
Pickling jars: For her friends and other relatives who love grandma's cooking, there's no better way to package some long-term goodies than with some pickling jars.
Sister, aunt, or female cousin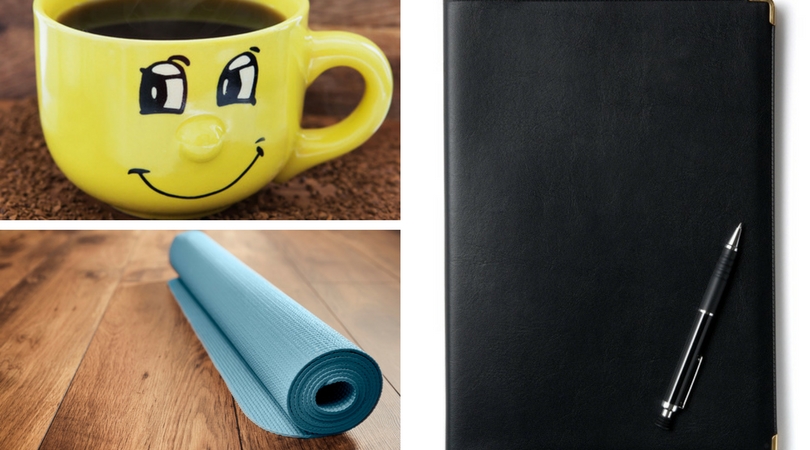 Coffee mug: I know this sounds like a mom gift, but that doesn't mean every single mug is for her. Get a mug that screams her personality so she thinks of you when she's working long shifts in the office.
Yoga mat: Everyone needs to be limber and relaxed. With the gift of yoga, your sissy, cousin, or aunt can do both. Plus, if you drive her crazy, she'll be able to take a breather.
Planner: And we're not talking about just any old paper and plastic planner either. A nice leather-bound planner will not only motivate her to start her day, but can give her office supply repertoire some added gravitas.
Brother, uncle, or male cousin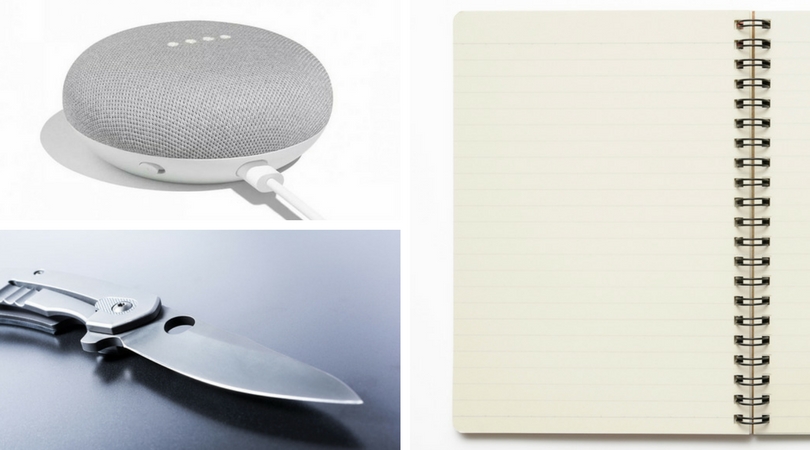 Google Home Mini: This gadget is the smart companion every household needs. From playing music to web searches and ordering food, the Echo can do it all. And its sleek design makes for one smart gift.
Utility knife: I'd be willing to bet there are times at the office where he's opening a package and needs a small boxcutter. Or at a party and he needs to open his beer. Or maybe he just needs to dig under his nails a bit. He can do all that and more
Bullet journal: If he's looking for a planner, but needs a place to jot your thoughts down too, then a bujo is definitely the way to go. Bullet journals are so named because they're meant for the user to write down short, quick thoughts, or bullet points about whatever they feel. He can turn some pages into a weekly to-do list, a calendar, or just write down how he's feeling.
Young kids (son, daughter, niece, nephew)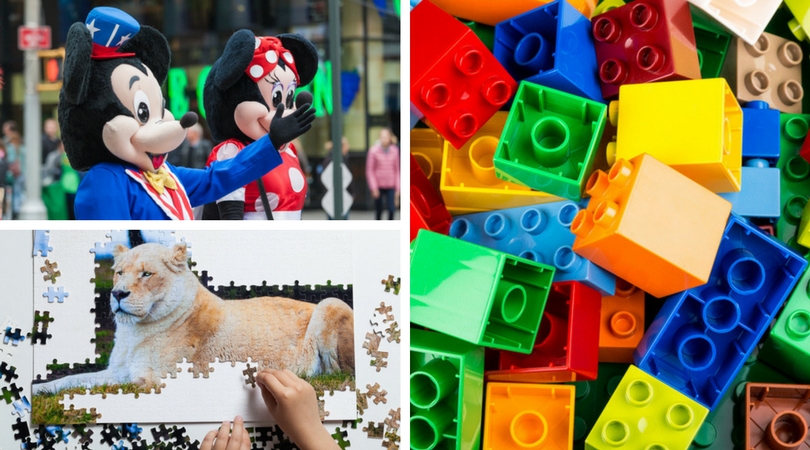 Puzzles and puzzle mat: These days, it's easy to tell little ones to download an app and sit them in front of a tablet. If you're the aunt looking to get your niece or nephew away from a screen, then send them a few puzzles of their favorite cartoon character. Bonus points if you make it a family affair by organizing a puzzle night!
Legos: Timeless and fun, Legos can please any child — boy or girl — by letting their creativity loose to build whatever they want to.
Tickets to a kid-friendly show: I can vouch for both Disney on Ice and Marvel Universe Live!. Have your little one dress up as their favorite character for some added cuteness factor.
Older kids (7-12)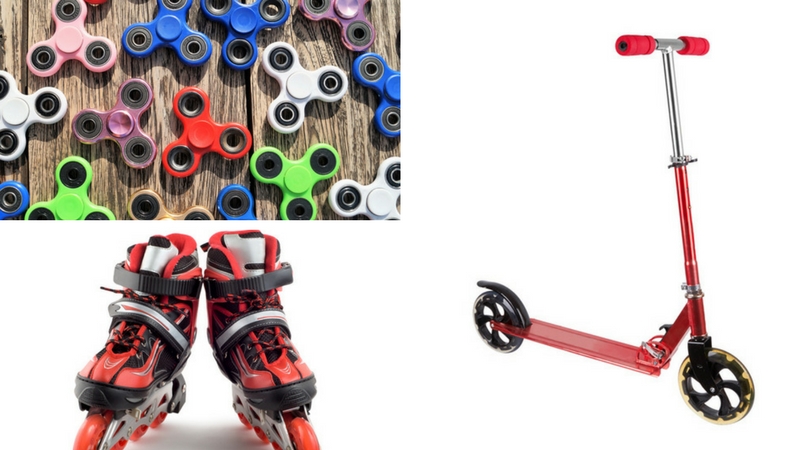 Fidget spinner: The biggest trend this year has been these spinning little gadgets. You can personalize them with their favorite sports team or video game.
Rollerblades: Want to give your little one a nice family night out? Get them a pair of roller blades and visit your local roller rink. Or better yet, take a stroll down the block with them on.
Scooter: Keep them active with this classic form of child locomotion. They come in lots of sizes, shapes, and colors.
Teens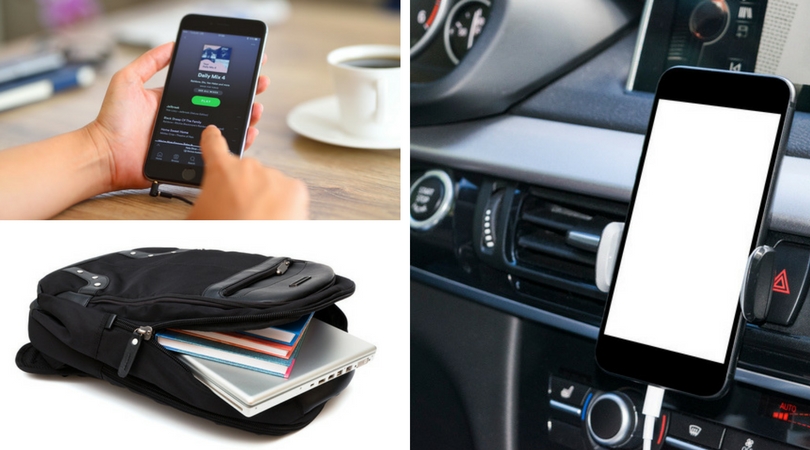 Subscription to music streaming service: Spotify, Pandora, even Audible are all good choices for your not-so-little one who always has earbuds in their ears (and love to tune you out). Just make sure the earbuds stay away at the dinner table.
Smartphone car stand: This might sound like a tiny gift, but I can't tell you how many times I see young people trying to navigate while driving on their phones. Take the danger out with this gift.
Backpack with a laptop sleeve: They will beat the heck out of their backpacks going from class to class. Get them something nice with a laptop sleeve (because yes, every teen has a laptop now. Seriously!) and a couple of water bottle holders to remind them to stay hydrated.
For your boyfriend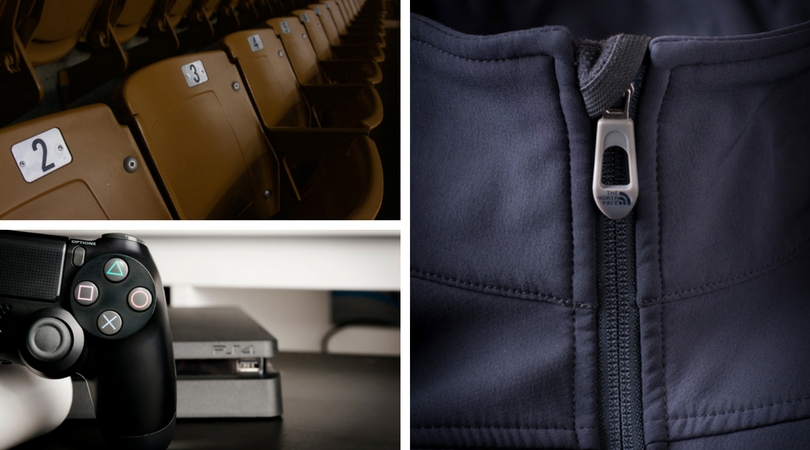 Sporting event tickets: You're an awesome girlfriend if you know your man's favorite team. Take him out to a ballgame in some seats with a killer view.
Winter jacket: The cold outside gets the best of everyone. For those days where he can't spend the night, send him home in a brand-name fleece pullover or bubble jacket.
Video game console: There might be something he's been dying to get so he can play some video games. With two controllers, you can make it a couple's game night!
For your girlfriend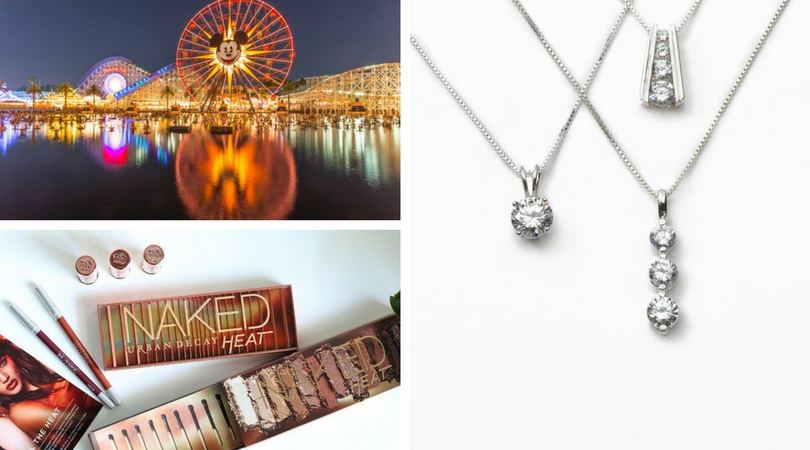 Necklace: Boyfriends, listen up. You might not want to pop the question just yet, but that doesn't mean you get to skimp out on jewelry. A nice necklace (made of real gems, mind you) will show your girlfriend she's the one for you.
Theme park trip: Before you two settle down and get super, super serious, it's time to have a little fun! Two tickets to her favorite theme park will instantly put her in a giddy mood.
Makeup palette: She already knows you think she's pretty, but sometimes she just wants to glam it up. A makeup palette is the perfect way to give her some options. She'll be as cute as ever!
Whole family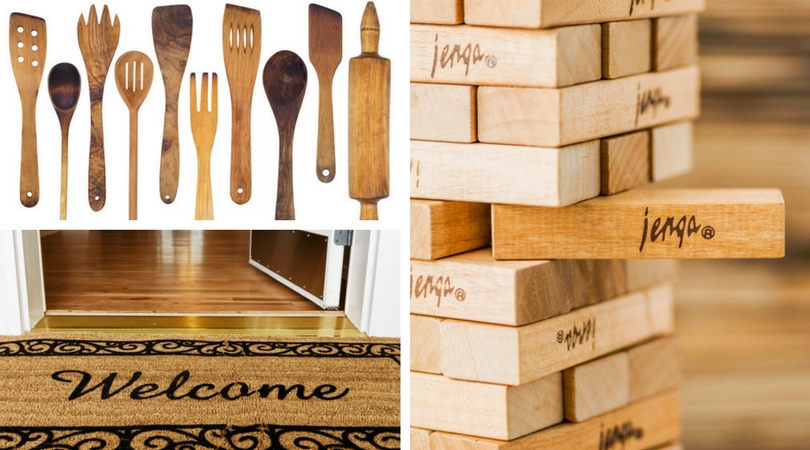 Jenga: The ultimate, all-age family party game. Think of all the crazy dares you can make the loser do!
Kitchen utensils: Every family needs to cook, and they'll be cooking in style with this set of utensils.
Welcome mat: There's no place like home, and there's no better way to show it than with a beautiful welcome mat. Go the extra mile and put the family name on it!
Whew! That was a lot to take in. But with this gift guide, not only are you a bit smarter about what to get your loved ones, your wallet won't be smarting as much in January either. Now get to wrapping!
Have a gift you think would be great for a loved one? Leave a comment below!