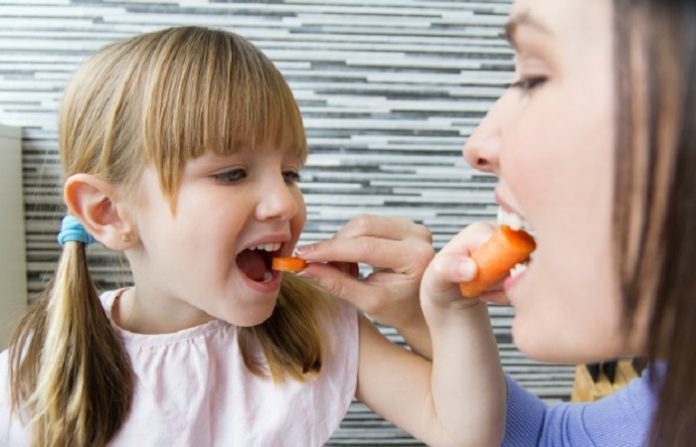 We hope you love the products we recommend! Just so you know, Trendy Mami may collect a share of sales or other compensation from the links on this page.
To many families, summer means activity-filled days. It means lengthy outings to amusement parks and children's museums. It can also mean road trips and outdoor movies at the park. Whatever you're doing this summer, you and the kids are going to need to refuel long before a meal which can be done with a healthy snack.
If you can, try to avoid artificial ingredients. Don't pack that bag of chips or cookies! Although the energy rush may be initially welcomed, in the long run those junky snacks laden with fat and sugar are terrible for your health. Instead, pack some healthy snacks when you're out and about. And I don't just mean for your kids—you have to eat too, right?
Here are some healthy, tasty summer snacks that the whole family can enjoy.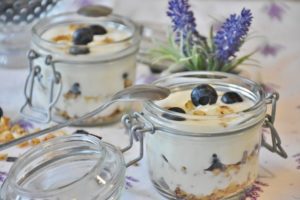 Granola:
Granola is a great healthy snack. It contains oats high in fiber and iron, and the nuts add some needed protein. I love having granola with yogurt for breakfast, and sometimes add a few slices of strawberry or some healthy chia seeds. That being said, granola can be pretty sweet so moderation is the key. Better yet, make your own granola so you can control how much sugar you add to it.
Lemon and Mint-Flavored Water:
How refreshing does this glass look? Nothing is better than a tall glass of cold mint lemonade on hot afternoons (except plain water, but that's boring). The lemon provides a nice boost of vitamin C and improves your skin, while mint has been said to aid in digestion. The best part is that, unlike lemonade, you don't need to add any sugar to this drink!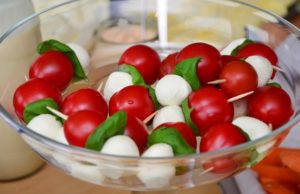 Caprese Kebabs:
This is admittedly not the most kid-appealing of snacks, but you never know! Tomatoes contain vitamins C and K, and potassium. The mozzarella contains calcium and vitamins A and B12.
It's very easy to assemble—just drizzle some light olive oil and a sprinkle of salt and pepper on top. If you prefer, you can create a larger version by layering on a plate some mozzarella and tomato slices, and top off with basil leaves.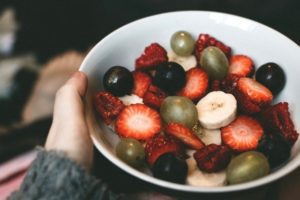 Fruit:
Many kids (and adults!) like fruit, so they're a very easy snack to prepare. You can simply cut a bunch and put them in a bowl, or you can jazz them up a bit. Arrange them kebab-style, make funny faces with them, or add them to some granola with yogurt.
Try to stick to healthier fruits high in vitamins such as strawberries, apples, blueberries, oranges, and bananas.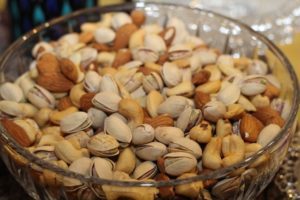 Nuts:
These make for a fast, healthy snack. Certain nuts such as almonds and cashews are low in calories but fill you up quickly. Meanwhile, walnuts are high in heart-healthy alpha linoleic acid.
Just make sure that the nuts aren't covered in honey or other toppings, and try to find raw or dry roasted versions.
Hummus:
This is a healthy snack, provided you don't overdo it on the hummus. Although the chickpeas contain protein and fiber, hummus contains tahini and oil, so be careful in how much you consume. Also, stick to vegetables for dipping, rather than chips or pita bread.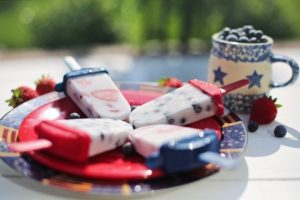 Homemade Popsicles:
Skip the fat-laden ice cream and instead give your kids some easy-to-make, homemade popsicles. Pour Greek yogurt with fruit into a popsicle mold, put in the freezer, and create something like the above picture. Alternatively, use your favorite (low calorie, low sugar) fruit juice. Or use fruit puree—experiment and see what your family enjoys!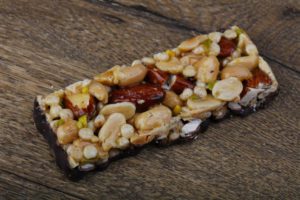 Energy Bars:
Energy/granola bars are great travel snacks. Just stick a few in a sandwich bag and go. They're similar to their crumbly counterparts in that although the oats and nuts they contain are relatively healthy, they can be too sweet. Try to find bars low in sugar or better yet, make your own.
So, which of these treats will you try this summer? Why not all of them? After all, there's still several weeks left before the kids return to school and the first leaves start to fall.
Don't forget to check out our other articles for healthy summer tidbits!
Stay healthy and busy!