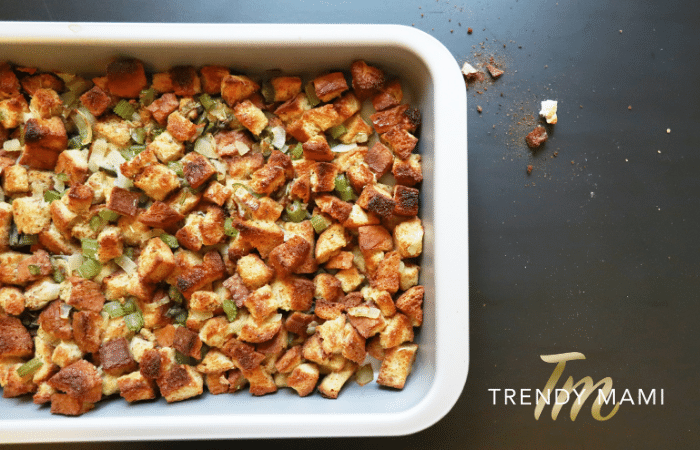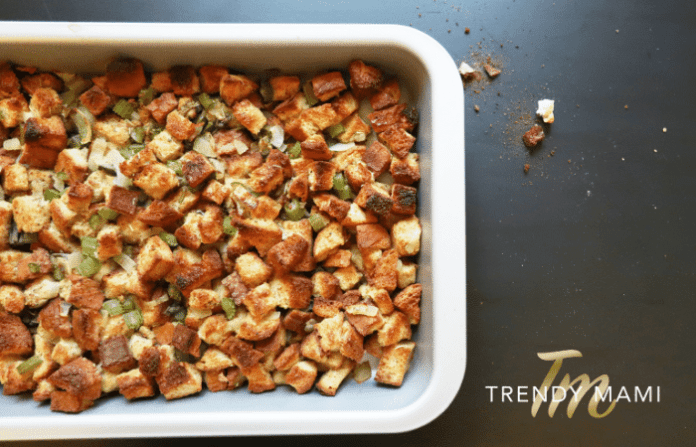 We hope you love the products we recommend! Just so you know, Trendy Mami may collect a share of sales or other compensation from the links on this page.
If you're as excited for Thanksgiving as us, then you will surely appreciate this delicious Thanksgiving stuffing recipe we're about to share. We promise that this classic Thanksgiving stuffing recipe will be a new family favorite on your dining table for years to come. You'll just need to pair it with homemade turkey and gravy! Ready for a new Thanksgiving tradition? Let's get into this Thanksgiving stuffing recipe!
A Side Note About the Meat
Cooking a turkey quickly is an efficient and stress-free way of getting your turkey dinner together. But none of it matters if the turkey you're serving is poor quality and lacking in flavor. No matter how you cook your turkey this year, you need to make sure that you're ordering your bird from the best sellers. For all things meat (including turkey, which is also sold in their package "Build Your Own Thanksgiving Feast for Six"), Omaha Steaks is by far the best way to go. They also offer tons of different sides, desserts, and appetizer packages to round out your holiday feast.
Thanksgiving Stuffing Recipe
Ingredients:
1 loaf of sliced white sandwich bread (1 pound each), torn into bite-size pieces
30 g (1/2 stick) butter or margarine
2 celery stalks, diced medium
1/2 large onion, diced medium
Coarse salt and ground pepper
1 tsp dried rubbed sage
½ tsp rosemary
½ tsp thyme
2 eggs
450 ml (15 ounces) low-sodium chicken broth or vegetable stock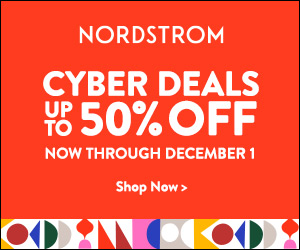 Instructions:
On a chopping board, cut your loaf of bread into bite-sized pieces and let them dry for a day or overnight. Alternatively, you can also bake your bread pieces in the oven for 10 mins at 350°.
Whilst your bread bakes, proceed to dice up your celery stalks into medium-sized pieces.
Next, cut up your onion into medium-sized pieces also.
Add your butter to a fry pan or skillet and grease all over. Allow the butter to simmer.
Add your vegetables to the fry pan or skillet, as well as your salt and pepper.
Cover with a lid and let everything cook over low heat for 5-7 minutes.
Take your bread pieces out of the oven and place them into a large bowl.
Add rosemary, thyme, and sage to the bread. Add salt and pepper to the bread also.
Toss bread to spread the herbs and spices thoroughly.
Add your beaten eggs to your chicken broth or vegetable stock mixture. Stir until well combined.
Add your cooked vegetables to your bread bowl and toss thoroughly.
Next, add your egg and chicken broth or vegetable stock mixture gradually to the bread bowl. Toss and ensure the bread is covered in this mixture.
Spoon your bread mixture into a baking tray and bake at 350° for 20-25 minutes.
Once cooked, take it out of the oven and serve!
Enjoy your delicious Thanksgiving stuffing.

More Thanksgiving Dishes
We hope you enjoyed our take on this classic Thanksgiving stuffing recipe. If you did enjoy and are after more Thanksgiving reads, please check out our other articles such as this Pumpkin Pie Recipe to pair with our tasty Thanksgiving stuffing recipe. For fresh produce for all your Thanksgiving dishes, check out home delivery with Farm Fresh to You. Perhaps you're looking for some Thanksgiving reads that aren't food-related? Well, we've got you covered! Check out these Thanksgiving Trivia Questions For The Whole Family.