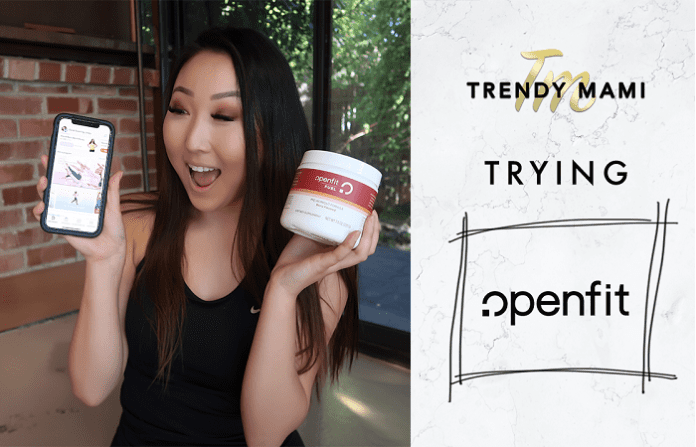 We hope you love the products we recommend! Just so you know, Trendy Mami may collect a share of sales or other compensation from the links on this page.
Pre-workout supplements have become increasingly popular over the years. Pre-workout supplements can improve your fitness levels and give you the energy you need to power through challenging workouts. We decided to review Openfit's Fuel pre-workout formula and their fitness workout app. Keep reading for our Openfit review and be sure to tune into our Openfit review video.
If you'd rather skip the review and are eager to start a workout, follow along to our ab circuit workout video!
The Openfit Fuel pre-workout claims to help whether you're training for an obstacle course race or simply trying to stay in shape. The ingredients in this product can help you workout better. Plus, they can help you feel less tired during your workouts, to help you push through longer. Openfit Fuel pre-workout claims to increase focus, energy, and endurance. The active ingredients in this product help you feel more energy and focus, so you can work out harder. Additionally, it claims to delay the onset of muscle burn and fatigue. When slowing down is not an option, beta-alanine, an amino acid in Fuel, can help increase the concentration of muscle carnosine. This works to help buffer muscle acid buildup during exercise and delay the onset of muscle fatigue.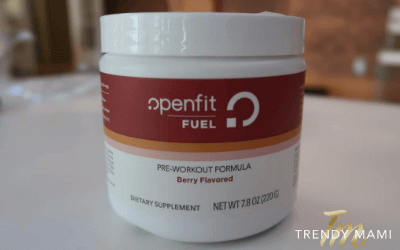 Lastly, it claims to improve performance. Fuel is kind of like a superpower for your body and your mind. It helps you train with better focus so you can dial in your workout from start to finish. It's perfect for anyone who wants help improving their concentration and reaction time—which is extra useful if you do any sort of training that requires quick thinking (or if you're working out really early in the morning).
Initial Thoughts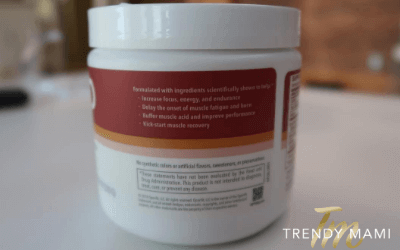 The Pre-Workout
Upon unboxing our package, we were very pleased with the package we received. It came in perfect condition, neatly packed with a protective plastic cover over the product, preventing powder from spilling anywhere. When opening the product, it was tightly sealed which was reassuring to know it was completely safe to consume.
What Did We Like?
The Pre-Workout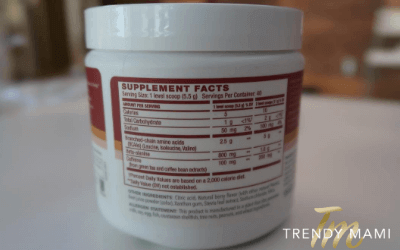 We loved that it was made with no artificial flavors, sweeteners, or colors. We also loved that it doesn't have a high amount of caffeine at 100mg (95mg in 1 cup of coffee) as too much caffeine can make people jittery, make their heart race, etc. You can also take half a scoop if you want even less, or two scoops if you want more caffeine, it's entirely personalized. The product didn't make us feel super jittery and didn't make us crash later on in the day.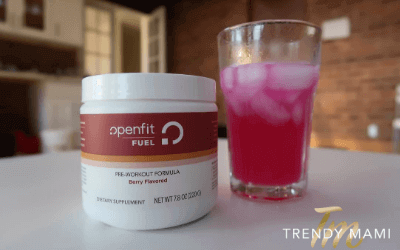 We loved the other ingredients like the BCAA's (branched chained amino acids) which helps to aid in muscle recovery and prevent muscle soreness. We loved the vibrant pink color of the drink, it was very appealing and very much an 'Insta-worthy' drink. There was no need for shaker cup to make the drink, a spoon worked just fine, which was a major plus for us. The drink didn't have an unpleasant taste or smell, it tasted good for a drink with no artificial sweeteners. Another bonus, the drink was only 5 calories per scoop. We recommend drinking it with ice, it made it a lot tastier!
The Workout App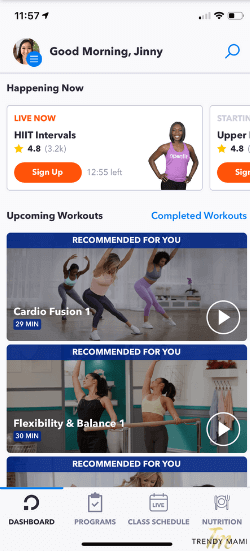 Onto our Openfit workout review! We loved that the app included a variety of programs like pilates, barre, 5k training, yoga and more, all ranging from 21 to 60 days. All programs include videos to follow along for each week, which is especially helpful for beginners. There are also live classes for pilates, kickboxing, abs, and more! Each class has a live trainer to help guide you through each exercise with video demos included. We loved this as it's like having a trainer with you but from the comfort of your own home, helping you perfect your form and posture throughout the workout, and more!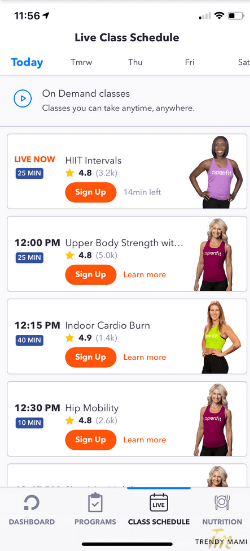 However, you also have the option of keeping your camera off if you're uncomfortable with the trainer watching you. The live class was super interactive with a friendly trainer who encouraged the class and remembered other users from the week prior. Definitely unlike any other fitness app we've tried before. We also loved the message box where you could directly message your questions regarding the workout. We found the perfect app for beginners or advanced as they have programs and videos tailored to every fitness level.
Quality of Products
The Pre-Workout
We like that it's made with no artificial ingredients and felt it did what it claimed to do. For example, it increased our endurance, boosted our energy, sharpened our focus, etc. It was good quality in the sense it was very refreshing to drink, made of non-artificial ingredients, and was easy to take down.
The Workout App
We found the app very simple to use and great for any fitness level. Make sure to grab your yoga mat so the floor workouts are more comfy!
Final Thoughts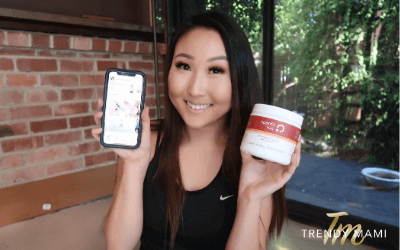 We hope our Openfit review and Openfit workout review was helpful and interesting to read. We hope you try it out and see for yourself how awesome Openfit's products are. There are a ton of other Openfit reviews if you need them to help you decide if these products would benefit you. But we highly recommend them!
If you are interested in meal plans, checkout Noom and our Noom Review as well. Same goes for workout classes! Yoga Class Plan and Yoga Download are great options to get in low impact workouts. Crossrope is perfect for those who want a high intensity sweat sesh! Checkout our review of Crossrope, too!
Check out our other health and fitness related articles, such as our Slow Burn Workout with No Equipment – Video Included. Recovery is just as important as the pre-workout, make sure to checkout the do's and dont's for workout recovery.