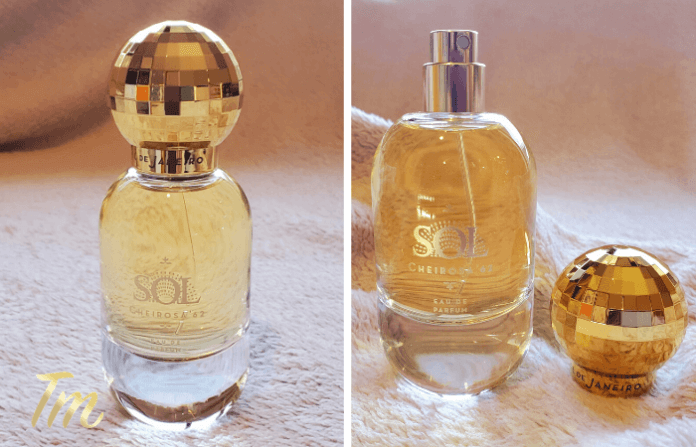 We hope you love the products we recommend! Just so you know, Trendy Mami may collect a share of sales or other compensation from the links on this page.
You've probably heard everyone rave about Sol de Janeiro and their Brazilian Bum Bum Cream. However, have you heard about their SOL Cheirosa 62 fragrance? The original Bum Bum Cream features the brand's Iconic Cheirosa fragrance, which smells incredible, and that's why we needed to test out the launch of the Sol de Janeiro SOL Cheirosa 62 Eau de Parfum. Keep reading for our Sol de Janeiro review.
Just before we get into it, if you're a fan of Sol de Janeiro bum bum cream, Sol de Janeiro is currently offering a FREE 25ml Brazilian Bum Bum Cream with every order over $55! Be sure to click this link for your free bum bum cream!
Looking for more natural high-quality beauty and skincare products? Give Birch Box a look. Birch Box can send you a customized monthly box based on your skin or beauty routine!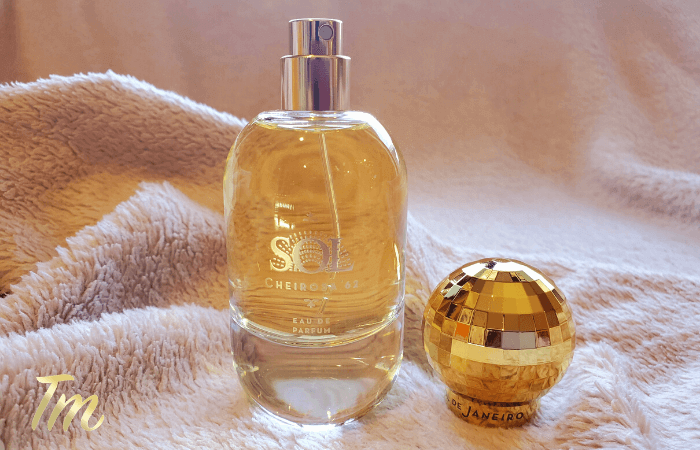 The Scent
This is a warm, rich scent like no other, SOL Cheirosa '62 is more than a fragrance – it's an experience full of joy. Think of SOL Cheirosa '62 as the allure of summer and your favorite holiday spot in a bottle. Sol de Janeiro say that they've created this fragrance with those who already love the Brazilian Bum Bum Cream scent in mind, and is instantly recognizable. After wearing this scent, you will associate it with the beauty of Brazil. SOL-sparked with hints of salted caramel, pistachio, jasmine petals and vanilla. It may sound overpowering; however, the scent is not too heavy. As it's an Eau de Parfum, the scent also lasts. There's no need to give yourself another spritz before you run out the door.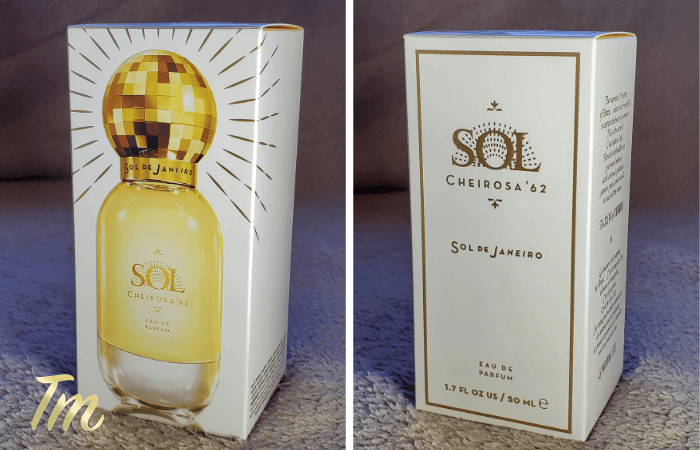 The Packaging
You will receive two layers of packaging/box. The first layer is the sleeve of the box with the QR code, it has a matte look that gives it a more subtle feeling about the product. After removing the sleeve, the main box is made out of glossy material, which gives it an improved and heightened feeling of luxury. We were pleasantly surprised by this.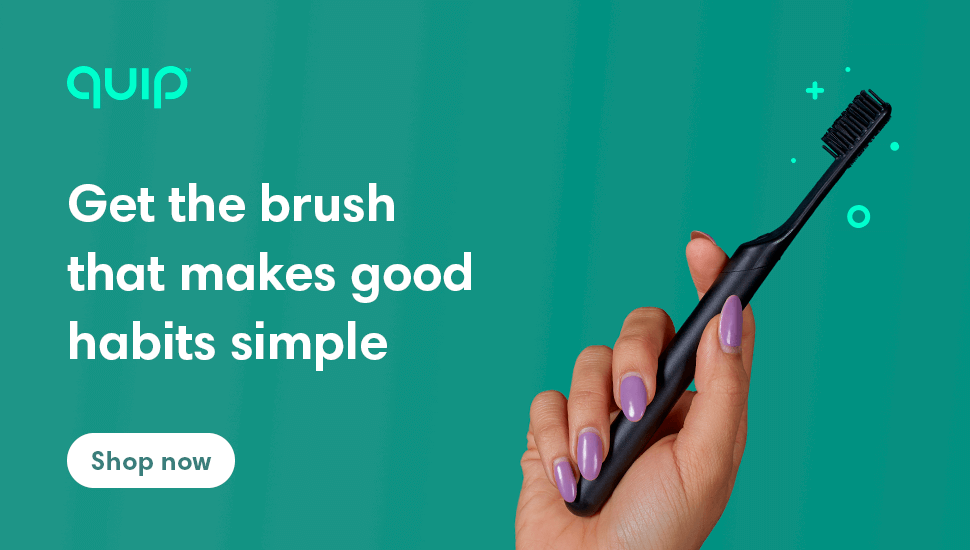 The bottle itself was inspired by the golden sun in Rio. The faceted cap catches the light, giving the effect of a dreamy dance between shimmered rays and sparks of joy. The rounded curve of the glass bottle invites touch whilst holding the full-bodied fragrance within. The bottle has an overall great looking design with the disco ball top that exudes the golden era of the 60's. We also loved how you could see the overall golden color of the fragrance which gives the fragrance a feeling of luxury, yet it's not overly conservative.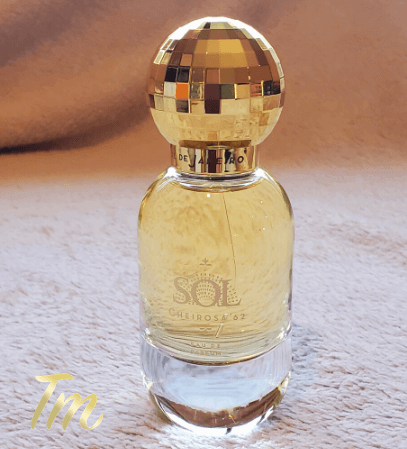 Our Initial Thoughts
The scent is amazing. It's Brazil, the beach, summer, all in one. We loved that the fragrance lasted for quite some time. As well as, the scent is not too overpowering with just the right amount of sweetness to it. The bottle is great luxurious looking as well. The scent also tells a story of a breezy summer day. Where you're dressed up in your floral dress. And perhaps you're taking a stroll to the farmer's market or beach at your favorite holiday destination.
Our Final Thoughts
Above all, we love this product! The price is fantastic as well for such a beautiful looking bottle with a luxurious scent.
In Brazil, to be cheirosa means to smell incredibly delicious. Everyone notices you and everyone wants to be cheirosa. Cheirosa is a way of life and a way of loving life. A bottle of SOL Cheirosa '62 will allow you to celebrate summer all year round, along with all the sounds and sensations of Brazil.
We hope you enjoyed this Sol de Janeiro review and check out there other products like their infamous bum bum cream!
Looking for more fragrances? Check out our Dossier review, they have many fragrances inspired by famous companies like Chanel, Armani, Gucci, Yves Saint Laurent and even Versace!