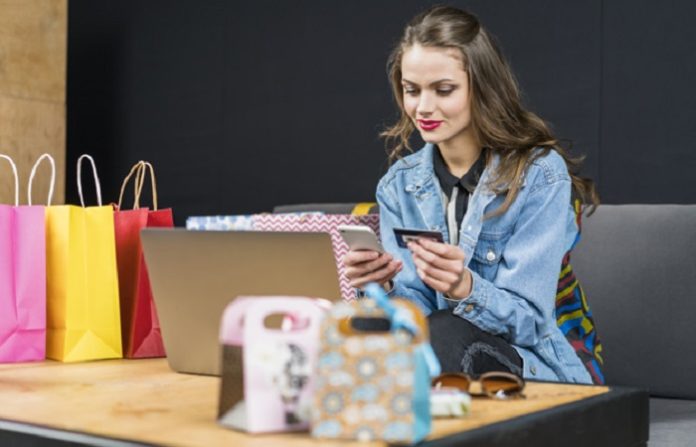 We hope you love the products we recommend! Just so you know, Trendy Mami may collect a share of sales or other compensation from the links on this page.
One of the best things about the changing of seasons (any season, really) is the sales that are directly connected to them. What—you didn't know? Yep, whether it's spring, summer, fall or winter, there are certain things that you can buy at a much lower cost than any other time of the year. Since we're currently in the beautiful season known as springtime, let's see what spring shopping hacks we can take advantage of, shall we?
Just before we get into it, if you're into tracking your spending and saving money, MoneySpire is for you! They can help you take control of your finance life!
Four Spring Shopping Hacks
Before getting into what you can get at a really great price during the spring season, it's equally important to know how the tricks to get the best discounts.

Follow your favorite stores online.
If you're someone who happens to travel a lot, you probably know that there are some online deals for tickets that you would never know about if you didn't follow your favorite airline on FB, IG or (especially) Twitter. The same thing basically applies to all other items. So, while you're in the process of following your favorite celebrity or DIY expert, don't forget to follow stores too. It really is amazing how much money you'll be able to save if you do.
Looking for good prices on tickets, check out TickPick for some great deals on tickets!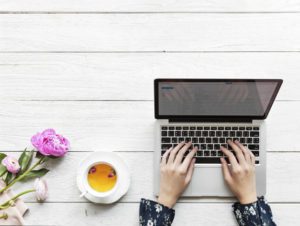 Get on their mailing lists.
One way that companies grow their audience is by getting them to sign up for their email (and/or snail mail) mailing list. One incentive that comes with doing that are the deals that are exclusive to their mailing list customers. Here's a tip—even if you hate getting tons of mailers in your inbox (or mailbox), consider creating an email account just for the stores where you shop. You might be surprised (shocked even) by how much money it will keep in you pocket from midnight deals to free shipping. For example, New Balance offers 10% off your entire order when you sign up for their mailing list.

If the Capital One Shopping isn't on your PC (or smartphone), why not? If it's because you've never heard of it before, long story short, it's a Google extension app that saves you money on sites like Amazon. Every time you go to make a purchase on a site, Capital One Shopping automatically tries to save you as much money as possible. If there are, it gives them to you as you're about to check out. Pretty cool, huh?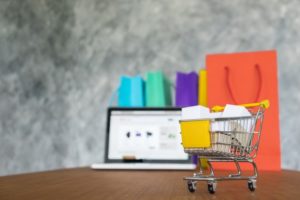 Use promo codes and coupons.
If you'd prefer to hunt down the deals yourself, the other option is to use promo codes from sites like Retail Me Not and Coupons or to clip coupons from snail mailers. There are literally thousands of dollars in savings that people constantly overlook, just because they avoid this minor step.
As for the items that have the best springtime deals…

Items That Are Best to Buy During the Spring Season
Spring Shopping Hacks – Luggage
Spring is when college students are packing up to go home until fall and families are getting ready for much-needed summer vacations. So, of course, it makes perfect sense that luggage would be on sale during the spring season. Which brands are best? A few we recommend are Samsonite, AWAY and TUMI.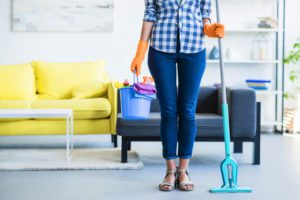 Cleaning Items
"Spring cleaning" is probably the most popular spring-related term. If there's any time of year when we actually dust ceiling fans, wash drapes and clean base boards, spring would be it. If you need a new vacuum or even some lawn maintenance tools, this would be the time of year to get it.
You can also check out Sharkclean for deals on the latest vacuums! Great for spring cleaning!

Clothes and Shoes
To tell you the truth, shopping for clothes during the spring season isn't really spring-sale specific. If you look for clothing at the close of any season, you'll be able to get some pretty great deals. But if you want a coat for the following winter, spring would be the time to do it. Or, if you're looking for some sneakers, you'll love the discounts that you'll be able to find. What's up with that? Well, most of us are looking for sandals and flip-flops during this time of year, so companies make sneakers extra appealing by offering them at a fraction of the cost right about now. If you do want to expand your spring wardrobe, take a look at Rosegal and Berrylook, which both offer excellent deals on a wide variety of cute tops, swimwear, dresses, and more!
For those of you who are shopping for your kids rather than yourselves, take a look at Janie and Jack for great clothes for your newborn all the way up to your teenager.
Spring is also the time to buy eyewear, as winter goggles go on sale and prices for summer glasses have yet to surge. For some of our favorite and well priced outdoor glasses and goggles, check out Blenders Eyewear and Bomber Eyewear.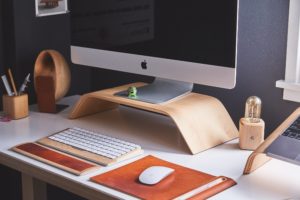 Spring Shopping Hacks –  Office Furniture
If this is the year that you want to start your own business, let this be the season to decorate your home office. May is well-known for being the time of year when office furniture goes on sale. So, don't let procrastination keep you from getting the ergonomic chair you've always wanted.

Kitchenware
We'll give you a second to guess why spring is the best time to get a new juicer or waffle maker (waiting…). Did you figure it out? It's because spring and summer are peak wedding seasons and most couples have at least a few small kitchen appliances on their wedding gift registry. That said, if you've got a few weddings coming up, get them an espresso maker. Get one (or a new one) for you while you're at it!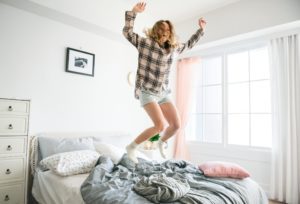 Spring Shopping Hacks – Bedding
Even if you've purchased the crème de la crème of mattresses, if it's been a decade since you've had it, it's time for a new one. While we're not exactly sure why Memorial Day Weekend seems to be the best time to get a mattress, it is. In fact, you'll be hard-pressed to see a better set of discounts any other time of the year. While you're at it, get some new bedding too. Sheets should be replaced every 2-3 years and pillows, every 18-36 months. Organic cotton is ideal for the spring season because they will help your skin to breathe.
This makes sense too. Mother's Day is always in May. Whether it's jewelry or a bouquet of flowers, you can get a pretty good deal on all things mom-related during the spring.
Hope these spring shopping hacks or shall we say tips and tricks help you save some money this spring! Happy shopping!!
Capital One Shopping compensates us when you get the Capital One Shopping extension using the links provided.