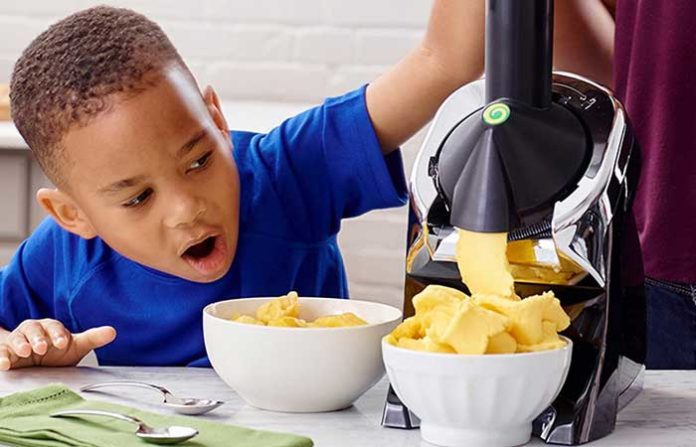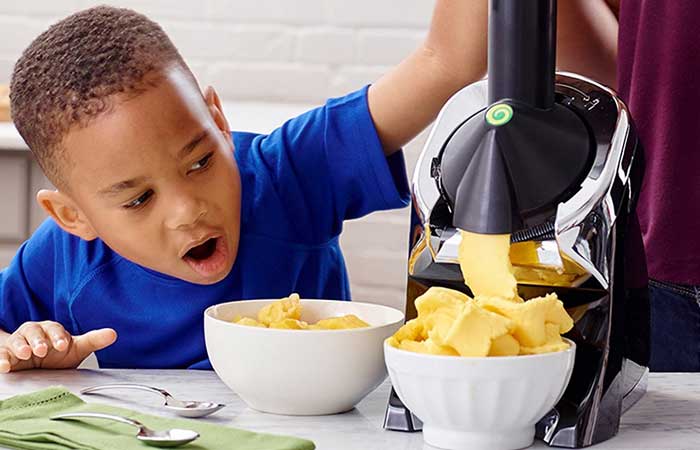 We hope you love the products we recommend! Just so you know, Trendy Mami may collect a share of sales or other compensation from the links on this page.
Now that summer's here, it's time to take advantage of the warm, beautiful days. Whether it's by going camping or spending your free time with your kids, you're probably going to find a way to enjoy the coming months. To get the most out of this time of year, why not try some of the neatest summer gadgets out there? We've put together a list of fun, quirky, useful gadgets to make this season even more incredible.
Oh and be sure to check out Capital One Shopping for some deals on summer gadgets!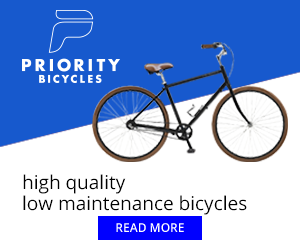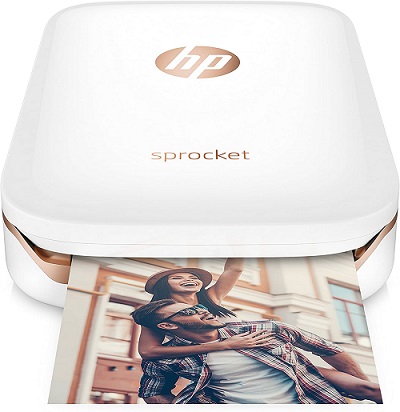 If you plan on taking a lot of selfies and family photos when you're enjoying this summer, a smartphone printer is a must have off our list of summer gadgets. Lightweight, portable, and durable, this ingenious device will print out 2-inch by 3-inch photos or stickers.
It also prints wirelessly and easily connects to all your social media accounts so you can print off any photo you've got online. Smartphone printers let you get your photos on the fly, saving you the trouble of finding a printer or going to a photo lab.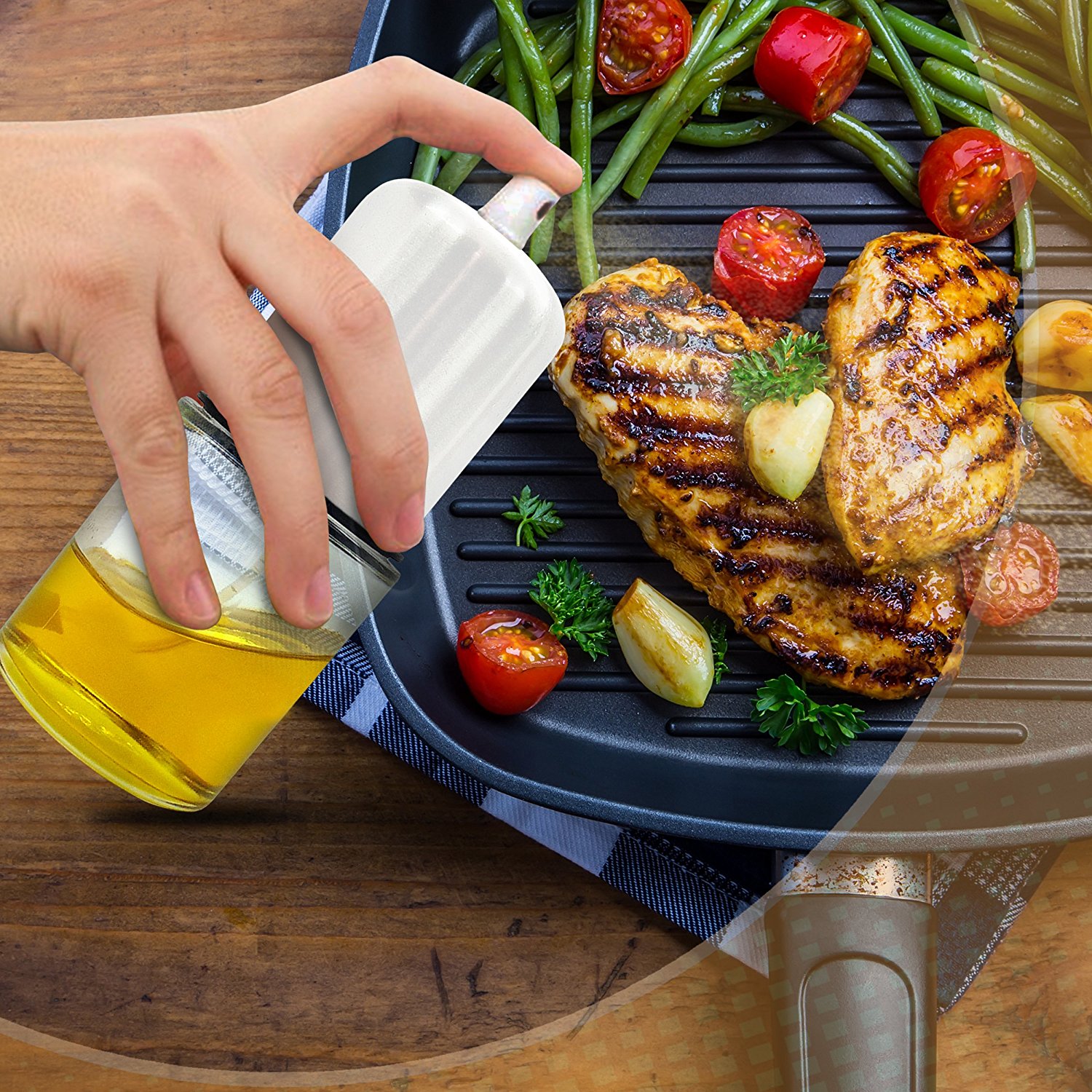 Summer is the perfect weather for salads, particularly those with flavorful oil dressings. The problem with oil dressings though, is that it's very easy to add too much, turning your salad into a soggy mess.
Oil Mister is the solution to that problem by letting you spray a light coating of oil onto the salad until you've got just the right amount. You can use Oil Misters for more than just applying vinaigrettes – they're great for spraying cooking oil on baking pans and cookie sheets, too.

Now that the roads are clear and the sun is shining, bike riders are out in force. If you or someone you know is an avid biker or a mom who loves to walk around a lot, a mobile phone bike mount is the perfect summer gadget. They're easy to affix to your bike or stroller and hold your phone in place while you ride. You can answer calls, control your music, and read texts without having to let go of your bike, making your hobby a little bit safer.
While on the topic of bikes, if you're looking to upgrade your bike this summer, check out Trek Bicycle and Rad Power Bikes for some great deals on top notch bikes! Looking for a bike for your kiddo aswell? Check out Woom bikes, they have just about any bike for kids!
Fresh herbs are abundant in summer, and what better way to get the most out of them than by using a herb mill? Easy to handle and dishwasher safe, you can grind up dill, rosemary, parsley, or any other fresh herb for that extra burst of flavor your summer meals need.
If you like going to the beach but hate carrying your heavy chairs along with the rest of your stuff, it's time to learn about our favorite summer gadget, a inflatable beach lounger. Versatile and durable, this chair can be used as a bed, a lounger, or a couch. It's easy to inflate and comes with its own lightweight carrying bag for added convenience. It's one of the best summer gadgets out there for beach lovers!
If you are in need of camping or outdoor gear, Backcountry and Kuhl have alot of great outdoor products!
Pineapple is the perfect fruit for those hot summer days and nights. The fruit itself is a little tricky to slice down to size, which is why an all-in-one slicer/corer/peeler/cutter is just what you need. Simple to use, dishwasher safe, and extremely efficient, this tool will let you peel, core, and slice a pineapple in a matter of minutes.
If your idea of the perfect summer activity is to float in the pool on an inflatable lounger, we've found a great accessory for you: a floating pool umbrella. Rust proof, fully adjustable, and usable in lakes, pools, rivers, and oceans, this umbrella is just what you need to get some shade while you relax on the water.
Also, if you're into water activities, check out Poolzone or GetFloaty and be more prepared for the summer as ever! If you're looking to get an inflatable pool, check out this top list of inflatable pools sure to keep you cool this summer!
The temperature is soaring, there's no better snack than some fresh ice cream. Make your own fruity ice cream with a frozen treat maker. Turn fresh strawberries, blueberries, cherries, bananas, pineapple and more into a cold and creamy snack that's healthier than most ice creams or frozen yogurts.
Love this ide? How about some homemade popsicles aswell?
Living it Up with Summer Gadgets
This season is too short to spend lugging around heavy beach chairs or struggling to peel a pineapple. Take our advice and pick up some of these clever gadgets so that you can spend less time working and more time enjoying the nice weather!
Looking to have a stress free summer? Here are a few awesome hacks for a stress free summer with kids!
Capital One Shopping compensates us when you get the Capital One Shopping extension using the links provided.