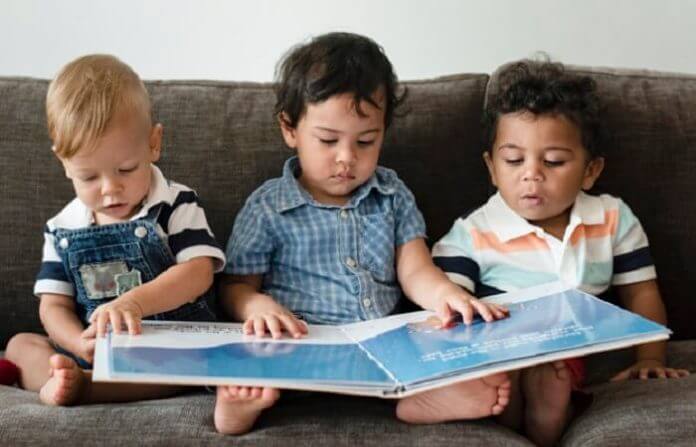 Everyone knows that one of the best things you can do for your baby is read to them. Reading to your child, even when they're really young, will promote their brain development and strengthen the parent-child bond between you two. Reading to your baby will help them develop language skills and make sense of the world around them. Fostering a love for reading and books is something that your children will treasure for the rest of their lives.
You may find it a tad overwhelming when starting your baby's first library, so we've made this guide featuring the best of the best—10 classic and new titles that will take you from your baby's first day to their first birthday.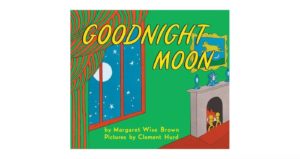 Buy Now: from $9.99 USD
This baby book has been loved by generations; we'll never get sick of this ultimate classic of children's literature. From the quiet poetry of the words to the soft, soothing illustrations – it's a perfect book for the end of the day. What's even better is the board book edition is the perfect size for little hands.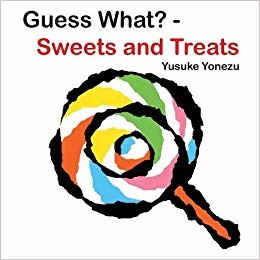 Buy Now: $11.93 USD
Your baby will adore Yusuke Yonezu's clever lift-the-flap illustrations. This baby book offers surprises with every flip of the page — what looks like a lollipop turns into a chameleon, or a hard-candy wrapper transforms into the tail of a fish. We love it!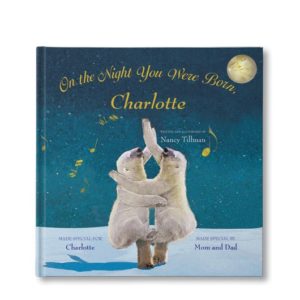 Buy Now: $34.99 USD
On the Night You Were Born is a timeless tribute for your new bundle of joy. This baby book is the perfect cozy addition to your bedtime ritual, with its poetic narrative and rich illustrations. This book will convey to your child just how loved they are. What's even cuter than the baby book itself is that the brand Put Me In The Story will personalize your baby book for you! Personalize the story with your baby's name and create a special dedication page with a photo and message from you.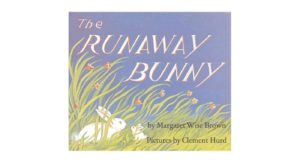 Buy Now: $17.99 USD
"If you run away," said his mother, "I will run after you. For you are my little bunny." This baby book has never been out of print since its publication in 1942. If that isn't enough of a ringing endorsement for you, then we're not sure what is.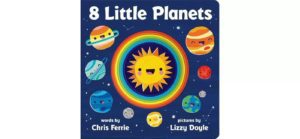 Buy Now: $7.99 USD
We understand that your baby may not remember this book's rhyming facts about our solar system, but, staring at the happy smiling faces of all the celestial bodies, they'll have a hell of a good time reading it.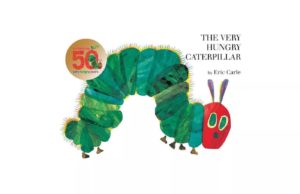 Buy Now: $5.91 USD
This all-time classic picture book, from generation to generation, is sold somewhere in the world every 30 seconds! Have you shared it with a child or grandchild in your life? Convinced to buy it yet? It includes a special feature, die cuts, this beautiful board book edition, perfect for teaching the days of the week and offers readers an interactive experience. Little ones have enjoyed chomping their way through the pages of this book for decades, your little one will too.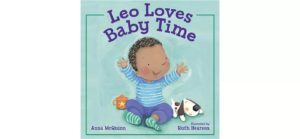 Buy Now: $9.95 USD
This bright and cheerful look at a day in the life of a child of color will bring smiles to yours and your baby's face. When Leo goes to the library for "baby time," he gets to do fun activities, like singing a happy song or playing peek-a-boo with scarves — things you can play at home, too! This exciting baby book is perfect for you and your little one!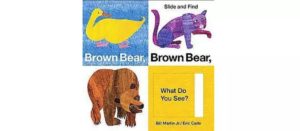 Buy Now: $10.39 USD
Read it once and it will be stuck in your head for days. And trust us, it will be in your baby's vocabulary within a few weeks! Beloved for his drawings, Eric Carle's famed career as an illustrator began with this book back in 1966. Despite being more than five decades old, the story's lessons on colors and animals are still as relevant as ever. A classic addition for your baby's first library.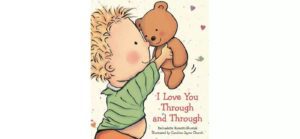 Buy Now: $5.00 USD
A toddler and his teddy bear illustrate a young child's happy side, sad side, silly side, mad side, and more! Your baby will feel loved all over when they hear this declaration of adoration and affection! This incredibly sweet baby book will teach them from day one that no matter what, you'll love them through and through.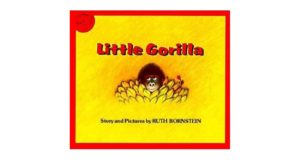 Buy Now: $6.79 USD
"Once there was a gorilla, and everybody loved him. His mother loved him. His father loved him….even when he was only one day old, everybody loved Little Gorilla… But then Little Gorilla began to change."
This is a heartwarming story about how baby—and love—grows over the first year of life. It will give you all the feels (we may or may not be crying as we type this…) Shhh, don't tell. The amazing retro illustrations will never go out of style.
Now that we you all set with books, how about some toys? Give KiwiCo a look, they are great for educational play time activities and allow for your kids to build all kinds of toys! They also have crates for all ages! Yes, we really do mean all ages, from ages 0-104!
We hope you enjoyed reading our guide on the best books for babies and decide to buy a few, or all, for your baby's first collection.
If you plan on getting really stocked up on book or maybe you also have kids over the age of 8 years old. We also have a few awesome books we think you should add to their collection! Check them out here!