We hope you love the products we recommend! Just so you know, Trendy Mami may collect a share of sales or other compensations from the links on this page.
–
This holiday season, it seems like everyone is asking for the best gift cards for Christmas. After all, gift cards allow people to choose what they really want rather than getting something they don't really need. But as the gift giver, you have to know exactly which shop they like in order to buy them a gift card that's useful.
Instead of guessing what they want for the holidays, why not give them something they can use wherever they want? Meet the One4all Gift Card. Perfect for everyone on your list this holiday season, featuring hundreds of retailer and restaurant choices and never any fees. One4all eGifts and Gift Cards are now available in stores and at Giftcards.com.
What Is the One4all Gift Card?
The One4all gift card by Giftcards.com is like a traditional gift card – except it can be redeemed at over 100 different shops! Just add the amount you want to give and allow your loved one to shop for what they want.
Why Is the One4all Gift Card One of the Best Gift Cards for Christmas?
Traditional gift cards are generally only valid for one specific shop or retail store. This is fine if you know the recipient's favorite shop. But if you're not sure what they like, it can be difficult to know which type of gift card to purchase.
That's where One4all comes in! They allow your recipient to redeem their gift card at over 100 different brands and companies worldwide. Whether they're shopping for clothes, electronics, or beauty supplies, you can guarantee that your card will be used for something they want. The card even works for numerous restaurants and delivery chains as well!
As the recipient, you can spend the gift card at one shop or with multiple merchants. On top of that, there are absolutely no extra fees, and the card never expires. It's no wonder it's one of the best gift cards to give for Christmas.
Which Retailers Work with One4all?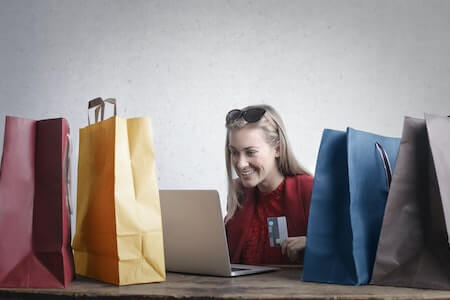 The One4all gift card has partnered with over 100 different shops and retailers. For fashion, the card can be redeemed at department stores (Nordstrom, Macy's, JCPenny, etc.) or specialty shops (Lulu's, H&M, Nautica, Old Navy, etc.). They can also be used at home improvement shops (Lowe's, Home Depot) or home decor stores (Wayfair, Yankee Candle).
But you're not limited to only shopping with fashion retailers. The One4all gift card can also be redeemed for restaurants. Some of the most popular choices include Applebee's, Chipotle, Domino's Pizza, Grubhub, and TGIFriday.
We also love that the card works for other companies like Chevron, AMC Theaters, and Dave & Busters. With so many options, the One4all gift card truly is one of the most versatile gives you can give this holiday season. 
Where Can I Purchase a One4all Gift Card?
You can purchase the One4all gift card online at Giftcards.com. All you have to do is choose the value amount you want to give (the minimum spend is $25). If you want to make your gift extra special, Giftcards.com also allows you to personalize your gift with an image, video, or message.
Once everything has been entered, your gift card should be delivered by email within the next few minutes. Over 99% of orders are approved and sent within 15 minutes or less, although some may take up to 24 hours.
Once your loved one is ready to spend their card, they'll just need to visit https://redeemone4all.giftcards.com. From there, they'll enter their card number, allowing them to swap the card value for e-gifts online!
If you are looking for a specific retail gift card, Giftcards.com also has you covered. You can purchase brand-specific cards or even a preloaded Visa or Mastercard. No matter what you're looking for, Giftcards.com has the best gift cards to give for Christmas!
Give the Gift They'll Love!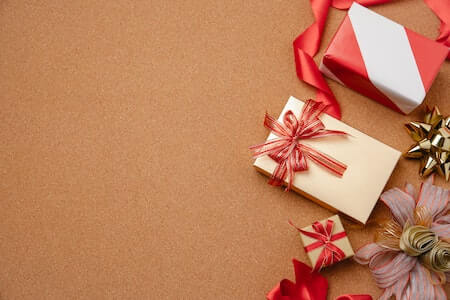 If you want to give the best gift cards for Christmas but aren't sure about the retailer, then the One4all is a great option. And with Christmas just around the corner, you won't want to wait too long to get your hands on one of these babies! Looking for other unique Christmas gifts? Here are the best jewelry gifts, photo gifts, and steak & wine gifts!