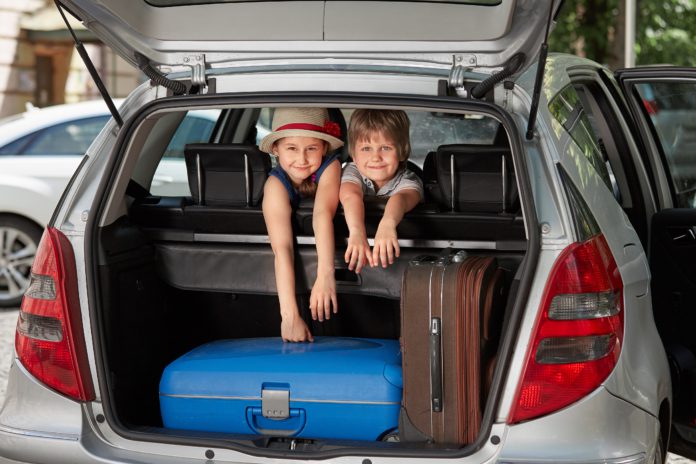 We hope you love the products we recommend! Just so you know, Trendy Mami may collect a share of sales or other compensation from the links on this page.
Traveling with kids can be difficult, but it's much easier with things to do on a road trip in the car. Classic road trip games are fun, but little ones may not have the patience to play for hours on end. Therefore, it's important to have an array of things to do on a long car ride (or flight).
7 Fun Things to Do on a Road Trip in the Car with Kids
So, if you're planning a trip in the future, make sure to add these fun toys to your packing list. This could be coloring books, board games, or even graphic novels or stories!
Consider an Upgrade Before You Go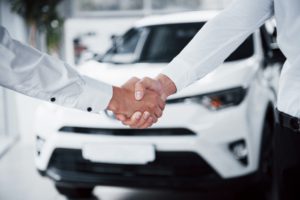 Before taking on the adventure that is a family road trip, you'll want to consider the health and comfort of your vehicle. Perhaps your car is no longer up to the task of a long-haul road trip. Or, if you're just looking for something that will make the trip a little more relaxing, it might be time to consider trading in your old car.
Luckily, you don't need to go to the dealership anymore to find your next car. Using sites like Carvana, you can access a whole fleet of used cars to find the perfect fit for you, your family, and your next road trip! You can even finance through Carvana and have the vehicle delivered right to your home!
Kid's Books
If your children are of reading age, you can always entertain them with a good book, many of which you can find at Target. Choose a classic by Dr. Suess or Eric Carle. Their books are known for their stunning illustrations in addition to the additive storytelling! If you're looking for things to do on a long car ride, pick a young adult novel. The Harry Potter series is a road-trip fav!
Printable Games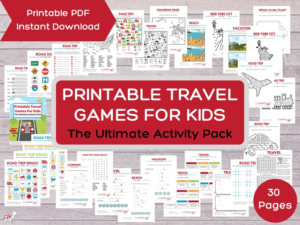 Can't decide on which game to play? Why choose when you can have 31 different games at your fingertips! This download and print activity pack from Etsy has mazes, dot-to-dot, word searches, and travel-related word scrambles. Just attach the pages to a clipboard and supply your little one with crayons and pencils for endless fun!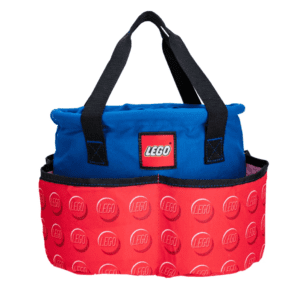 For the creative kid who likes to keep their hands busy, you can't go wrong with LEGO. And while most kids play at home, a LEGO set can also be brought with you on the road. And to keep everything organized on the road, don't forget a storage bucket. You don't want to lose any small pieces in between the seats!
The License Plate Game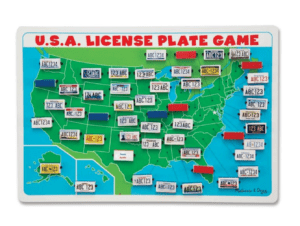 Don't you remember playing the license plate game when you were a kid? But instead of keeping track on your fingers, you can keep track on an actual gameboard! Every time you spot a new license plate, simply flip over the state (it also works with two players). You can also use it to keep track of your journey by marking all the states you've traveled through!
Noggin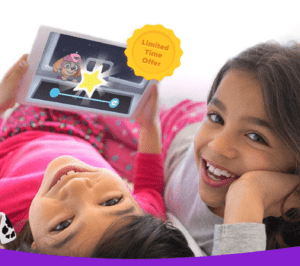 If you let your child play on the iPad, make sure they're doing something productive and educational! The Noggin app is a fun way to keep your kids entertained while also keeping their brains engaged. It includes over 1,000 ad-free cartoons and shows, interactive skill-building games, and easy-to-read stories. Plus, they'll see all their favorite characters from Paw Patrol, Dora the Explorer, and Peppa Pig!
Brain Teasers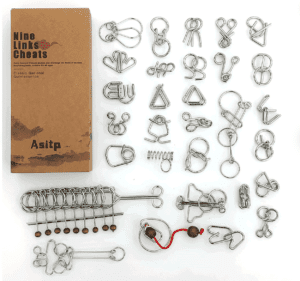 Ideal for adults or kids, brain teasers can provide hours of mental stimulation. This set comes with 30 metal wire puzzles with one simple task – to get them untangled! Some are hard, some are easy, but all of them will keep your brain focused for the whole car ride. And once you figure them out, you can tackle the second challenge. Putting them back together is almost as difficult as taking them apart!
Arts and Crafts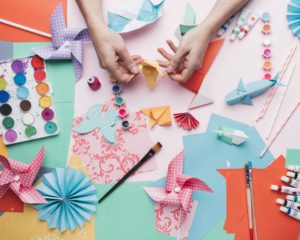 Arts and crafts are some of the best things to do on a road trip in the car. The possibilities are endless for your child. They can learn how to draw, make neon scratch art, or even create colorful window designs for the car.
More Trip Ideas
One of the hardest things about a road trip is keeping the kids entertained. But having these things to do on a road trip in the car should help with the long ride! And it makes traveling with kids a whole lot more fun (and manageable for you). Looking for more family-friendly travel inspiration? Here is a list of a few amazing places you should take your kids to before they grow up. Good luck, and we hope you have an amazing vacation!