We hope you love the products we recommend! Just so you know, Trendy Mami may collect a share of sales or other compensation from the links on this page.
Landing an interview is very exciting! Maybe you searched for jobs near you on ZipRecruiter and found the perfect job. With any interview, there's a lot of preparation and nerves that come with getting ready. What about an interview hairstyle?
Here are some of the best interview hairstyles so you can look good and feel confident!
Best Interview Hairstyle
Of course, in order to put together an interview hairstyle, you need an interview! And what better way to land great interviews than by using the #1 job search site in the United States?
That's where ZipRecruiter comes in. When you create a profile, you'll have the chance to browse through millions of open jobs in almost every industry. The platform will scan your resume and show you which positions you're the most qualified to take. Even better, your profile will get sent to employers. Then, they'll have the chance to invite you to apply. If you choose to accept their invitation, you'll be 3 times as likely to land the job!
So, since you might need to know about the best interview hairstyle sooner rather than later, let's get into a few top designs!
1. Braids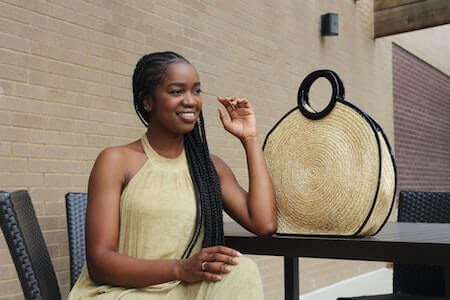 After you've found an interview thanks to ZipRecruiter, you'll want to make sure you are looking and feeling your best!
A great interview hairstyle is a classic braid. Braid your hair down your back or, if you have longer hair, braid your hair to one side over your shoulder. You can always dress up your braid by doing a French, Dutch, or fishtail braid.
2. Simple Ponytail
A simple ponytail can look sleek and professional. Worn either low or high, a ponytail can keep your hair out of your face and keep you feeling comfortable for your interview. If you have face framing or curtain bangs, you can either pin them back or braid or twist them into your ponytail. You may also leave them loose for a bit more of a relaxed look.
3. Bun
Like a ponytail, a bun is another professional-looking interview hairstyle. Do a simple low bun to have a quick, easy, and professional look.
Or, make your low bun classy by doing a chignon style. You can also do a high-top knot style if you prefer a high bun. Buns can be dressed up and fancy or simple and easy depending on your style and preference.
4. Half-Up, Half-Down
Want to wear your hair down but don't want to worry about it getting in the way? A half-up, half-down hairstyle might be a great option. Dress it up by twisting your front pieces and pinning them back with a clip. Put some soft curls or waves in your hair to make this simple look a fantastic interview hairstyle.
5. Straighten Your Hair
Straightening your hair can keep it smooth and sleek. If your hair is naturally wavy, straightening your hair will transform your look. And even if you have naturally straight hair, straightening it with some heat can help tame frizz and fly aways.
6. Add Some Curls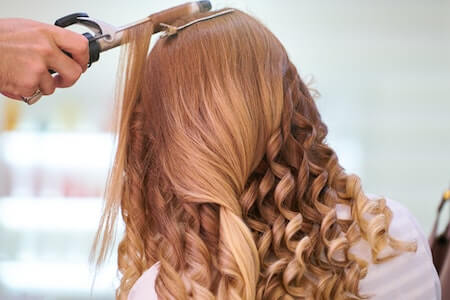 On the flip side, maybe you want to use some heat to achieve curls in your hair. This can be a great way to still wear your hair down while dressing it up.
7. French Twist
If you want to take your interview hairstyle to the next level, try doing a French twist! This will make you look polished and professional. At the same time, you'll feel classy and put together.
8. Use Accessories
Accessories like barrettes, claw clips, and headbands can be a way to jazz up your interview hairstyle. Just keep it minimal!
You don't want the focus to go on your hair accessories. Style your hair as if you already have the job that you are interviewing for. If it seems like too much to wear to work, then you probably shouldn't wear it for the interview!
More Interview Tips
With a great interview hairstyle, you'll be ready to rock your interview. And if you're still searching for the perfect job, get started on ZipRecruiter Then, the hard part is taken care of! You might land an interview and have a great hairstyle.
It's also important to dress for success, in addition to your interview hairstyle. Check out our ideas for business casual outfits and accessories. With so many work-from-home positions, many companies are opting to do an interview over Zoom. If that's the case for you, here are some Zoom interview outfit ideas. And lastly, make sure you're prepared so you can ace your interview! Make sure to read through our list of do's and don'ts for an interview as a final checklist. Good luck!