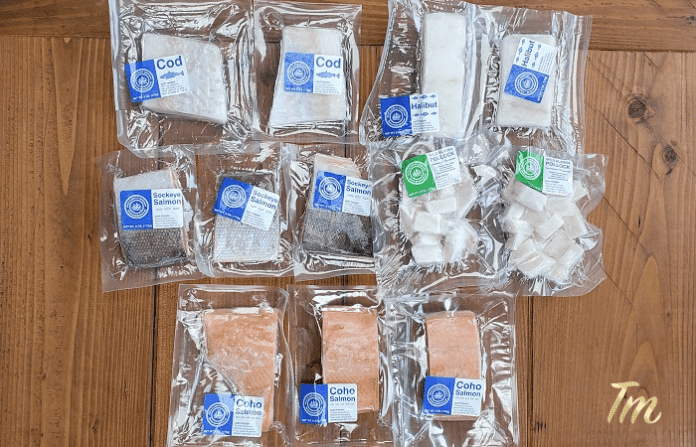 We hope you love the products we recommend! Just so you know, Trendy Mami may collect a share of sales or other compensation from the links on this page.
Love fish just like us? Looking for something fresh, sustainably-sourced and brought to your door step? Yes, we know what you're thinking. There is just no way for fish to check off all those boxes at once. Prepare to be amazed, Wild Alaskan Company can check all those boxes off and does it quite well in fact.
Let's not get too cheesy here but, Wild Alaskan Company is definitely a catch. If you know what we mean. It sure caught our eye when we first discovered the company! So, read on for the insider scoop on the new fish in town!

Before we tell you all the juicy details, check out our un-boxing video so you get a better understanding of what we got from Wild Alaskan Company!
Oh and best of all, we have a PROMO CODE for you! Use PROMO CODE: TRENDY15 at checkout and save $15 off your order!
A little before we get into it, if you're on the quest of not only finding good seafood but also great meat, you might want to check out Snake River Farms, Omaha Steaks and Mr. Steak! All of which are great places to look if you're in search of high quality meat. They have a huge meat selection too choose from and can ship it right to your door!
Wild Alaskan is a sustainably-sourced fish subscription box that provides wild fresh caught fish of all sorts and delivers it right to your doorstep. With Wild Alaskan, you will never need to worry about where your fish came from, they source all their fish from wild fisheries in Alaska.
Wild Alaskan has a few different box selections with a variety of seafood options. They have three different boxes:
Includes: 6-ounce portions of wild salmon
Wild Salmon: Sockeye and Coho salmon
Quantity options: 12 pack or 24 pack
Cost: $10.99 per 6 oz pack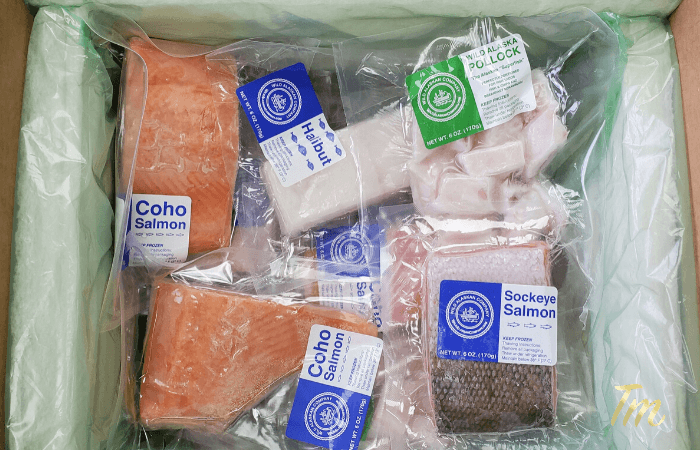 Includes: 6-ounce portions of wild salmon and wild white fish
Wild Salmon: Sockeye and coho salmon
Wild White Fish: Halibut and Cod
Quantity options: 12 pack or 24 pack
Cost: $10.99 per 6 oz pack
Includes: 6-ounce portions of wild white fish
Wild White Fish: Halibut and Cod
Quantity options: 12 pack or 24 pack
Cost: $10.99 per 6 oz pack
Is Wild Alaskan Convenient?
There is no doubt about it. Wild Alaskan is probably one of the most convenient subscription boxes. When choosing your box, you have the option to order a box "Every month" or "Every 2 months". If you're a fish love like me, every month will probably be your pick, but if you eat fish on and off Wild Alaskan makes it easy for you to choose their every 2 months option. Now how convenient is that. A subscription box that allows you to change the frequency of deliveries with a push of a button.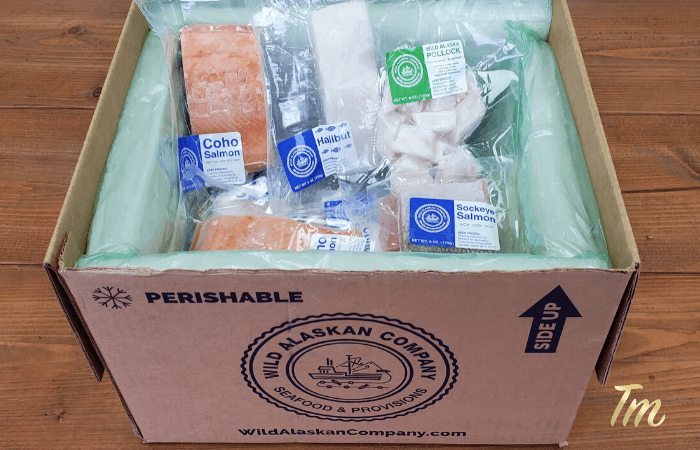 Wild Alaskan brings the fish right to your doorstep, no need to go pick it up. It will be there when you get home from a busy day at work. In fact, you don't even need to rush home for your fish. Wild Alaskan will keep your fish cool and fresh with their awesome packaging that includes a nice chunk of dry ice!
And if you don't get a chance to finish all your fish in a month or two, you can always store it in the freezer without any worries. Wild Alaskan pre-cuts all the fish and packages it separately so it is easy for you to grab one portion size of fish and cook away!
Is Wild Alaskan's Packaging Wasteful?
Now you may be thinking, yes, Wild Alaskan is convenient in bring my fish right to my doorstep, but is it wasteful? I have tried many subscription boxes in the past and have yet to find one that it zero waste. That's not to say we can't get there but Wild Alaskan is sure aware of this issue and packages all its products in the best and least wasteful way. In fact, most of the box and its parts are recyclable!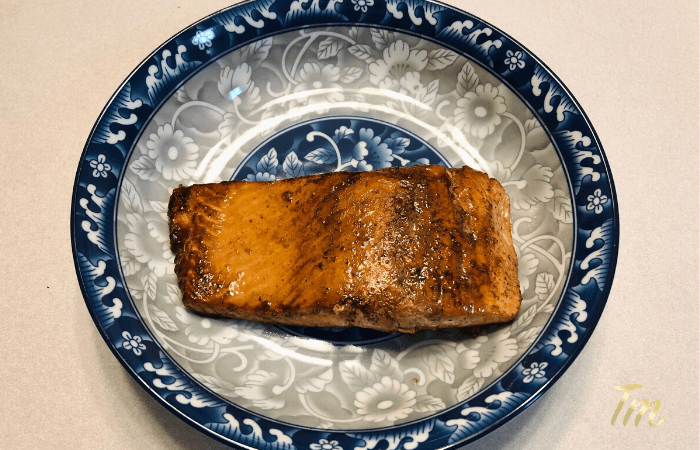 Why Fish? Why Wild Alaskan Company?
You might or might not be aware of the awesome health benefits that come with eating fish. For example, salmon is one of many fish options that provides health benefits. Salmon can provide you with Omega-3 fatty acids, beneficial vitamins and minerals like B12, potassium and selenium.
Another great example is cod, many people (I included) might not know that a 6-ounces piece of cod can contain about 35-40 grams of protein! Yes, you heard that right 35-40 grams of protein! Have we convinced you yet? If not, get this, we have even more great news.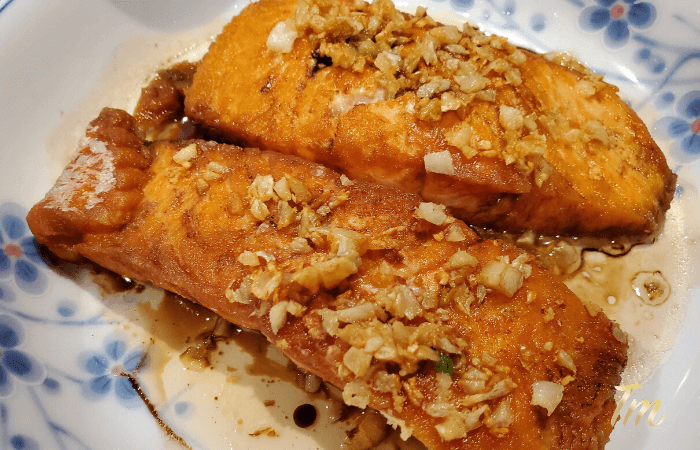 Since Wild Alaskan only sources wild fish, it is said that wild fish can contain even more health benefits then farmed fish. A great example would be wild vs. framed salmon. Wild salmon can contain more vitamins and minerals then farmed salmon.
If you're anything like me, into healthy, sustainably-sourced, convenient, fresh and simple food, then Wild Alaskan is the answer for you! They have it all!
Oh and we are not done yet. Since we wanted to give back to our readers, we asked Wild Alaskan to hook us up with a promo code and they did! We are super excited to share this awesome subscription with you all! Go on over to their site, pick out the perfect box for you and your family, use PROMO CODE: TRENDY15 and start your fish journey today!
Lastly, we hope you enjoyed reading this review! If you're looking for recipes, check out our 4 grilled salmon recipes and if you're up for more recipes, check out our salmon pesto pasta recipe.