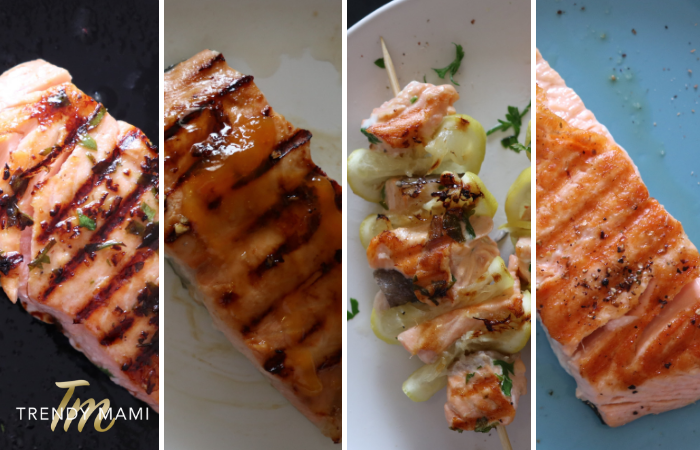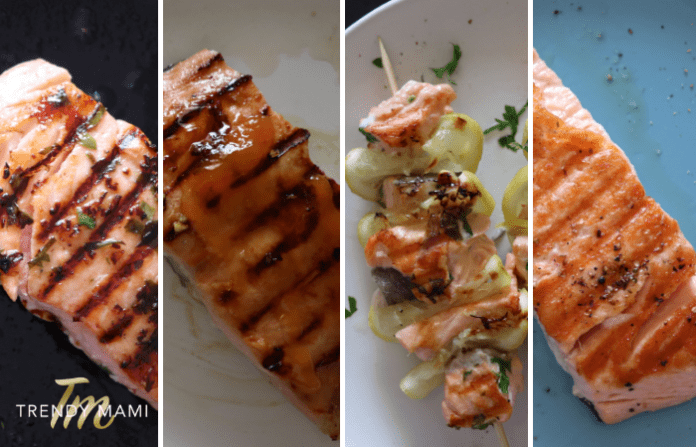 We hope you love the products we recommend! Just so you know, Trendy Mami may collect a share of sales or other compensation from the links on this page.
What a perfect way to top off the summer, with 4 delicious grilled salmon recipes. I mean, who doesn't enjoy grilled salmon for lunch or dinner on a hot summer day! Yummy! If you think grilled salmon is too hard to prepare and that it's an untimely and costly meal, you're seriously mistaken.
A great place to get your salmon from is Sizzlefish. They'll ensure your salmon is fresh, tasty, and affordable. Additionally, what's great about Sizzlefish is they offer plans for different kinds of seafood boxes, which include wild salmon (like sockeye and coho) and wild white fish (like halibut and cod). Check out their website and our 4 amazing grilled salmon recipes and be sure to watch our very own video tutorial on how to prepare these scrumptious meals!
A little useful info before we get to it, if you're interested in improving your cooking skills, Gordon Ramsay, master chef, is actually teaching cooking in Masterclass! All classes are available On Demand for a $180 Annual Membership, which allows for access to ALL MasterClass content for 1 year!
1. Rich in Omega-3 Fatty Acids
Did you know that salmon is one of the best sources of the long-chain omega-3 fatty acids EPA and DHA? A 3.5-ounce portion of farmed salmon has 2.3 grams of long-chain omega-3 fatty acids, whilst the same portion of wild salmon contains 2.6 grams. Unlike most other fats, omega-3 fats are considered essential fats, which means you need to get them from your diet since your body can't create them. So be sure to eat your salmon folks!
2. Great Source of Protein
Salmon is also rich in high-quality protein. Like omega-3 fats, protein is an essential nutrient that you need to get from your diet. A 3.5 ounce serving of salmon contains 22–25 grams of protein, so if you've been trying to build those gains at the gym, salmon has your back!
3. May Benefit Weight Control
For example, if you're on a weight loss journey, salmon may just become your new best friend! According to studies, consuming salmon frequently can help you lose weight and keep it off. Similarly, like other high-protein foods, salmon helps regulate the hormones that control your appetite and make you feel full. Hell yes!
Now on to the recipes! Yum!!
1. Simple Basic Salmon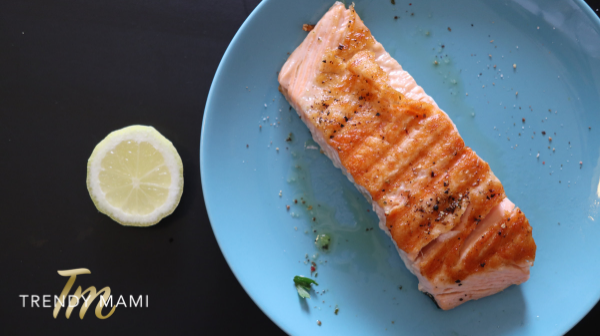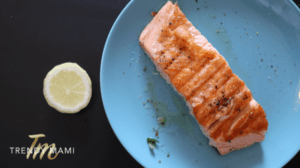 Ahh, sweet and simple, just the way we like it!
What To Do:
Step 1 – Firstly, brush olive oil over your salmon fillet, on both sides.
Step 2 – After that, season the salmon with your salt and freshly ground black pepper.
Step 3 – Grill the salmon flesh side down for 3-4 mins then flip onto the other side.
Step 4 – Then, grill the other side for an additional 3-4 minutes.
Step 5 – Squeeze lemon juice over your salmon fillet before eating.
Step 6 – Eat and enjoy!
2. Honey Lime Grilled Salmon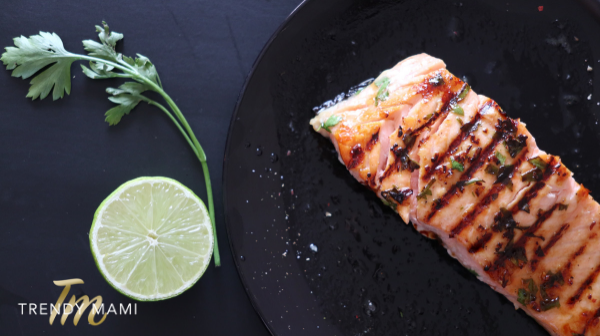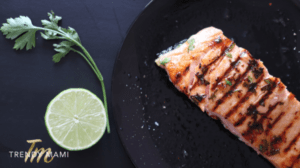 It's got honey and it's got lime, so you know it's going to be delicious! If you like a mixture of sweet and sour then this honey lime grilled salmon will knock your socks off!
What To Do:
Step 1 – Firstly, in a bowl add olive oil, honey, garlic, parsley and lime juice.
Step 2 – Season salmon with salt and pepper and brush the salmon with the sauce from Step 1, then let it rest for 10 mins.
Step 3 – Then, heat the grill and place salmon on the grill, flesh side down. Cook for 3-4 minutes and then flip and cook on the other side until salmon is cooked through, 6 minutes or more.
Step 4 – Lastly, squeeze more lime juice on top if needed.
Step 5 – Dig in!
3. Salmon Skewers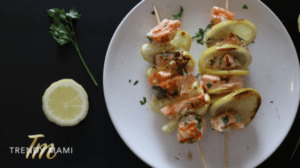 One last summer barbecue anyone? These salmon skewers with lemon will be loved by your entire party.
What To Do:
Step 1 – Firstly, cut salmon into pieces, making sure to remove all the bones.
Step 2 – Sprinkle salt, pepper and parsley then massage/mix into salmon pieces.
Step 3 – After that, heat the grill to high. Skewer salmon and lemon slices.
Step 4 – Grill for 3 mins on one side then 3 mins on the other side.
Step 5 – Lastly, add olive oil at your preference.
Step 6 – Eat up!
4. Apricot Salmon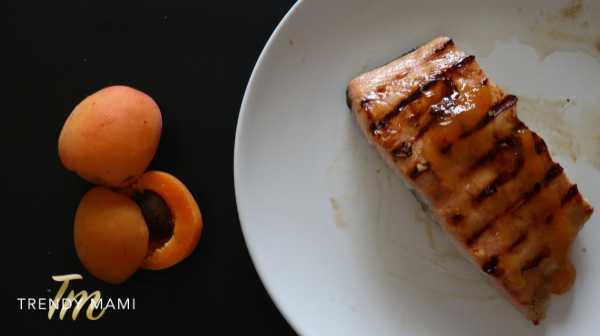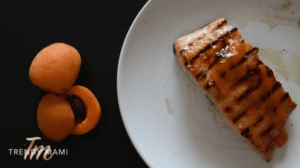 This easy apricot-glazed salmon will make for the perfect summer evening meal.
What To Do:
Step 1 – Firstly, mix vinegar, preserves, minced garlic and sea salt in a small bowl to marinade.
Step 2 – Then, brush the sauce over the salmon then place it on the grill.
Step 3 – Then, grill one side for 3 mins, brush the sauce on the skin side then flip to grill.
Step 4 – Add extra preserve on top of the salmon before serving.
Step 5 – Enjoy!
Note: If you don't have balsamic vinegar you can replace it with soy sauce, in that case, add less salt.
All in all, I hope you enjoyed reading our article and trying out our 4 delicious grilled salmon recipes!
If you're looking for other great protein-filled foods, we have an amazing protein bar recipe we know you will love!