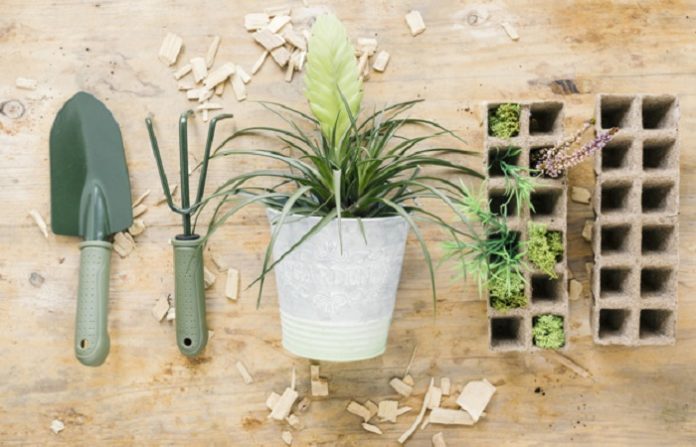 We hope you love the products we recommend! Just so you know, Trendy Mami may collect a share of sales or other compensation from the links on this page.
Now here's a fun fact that's pretty cool. Did you know that reportedly 1 in 3 people have a garden at their house? If you've never had one before but you're wondering if this is the year to give it a shot, there are all sorts of health benefits that come with doing so. For starters, gardening is a pretty good form of exercise.
Also, since you're working outside, it reduces the amount of air pollution that you're exposed to (because pollution is 3-5 times higher when you're indoors). Studies also reveal that gardening develops problem solving and sensory awareness, lowers your risk of getting a stroke and can reduce depression symptoms too. Not to mention how pretty flowers look and how fresh food tastes when you've grown everything yourself.
Now that you've got the motivation to DIY a garden, let's get into some of the tools that you'll need in order to make your first gardening experience a success. (All items are available on Amazon or your local home improvement store, by the way.)
Weather you're planning to ever sell you house or buy a house, these are extremely useful tips that will help you throughout life! So here they are. Enjoy!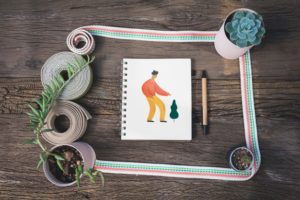 Online Garden Planner. Fail to plan, plan to fail. This applies to everything, including gardening. Thanks to the power of the internet, there are all sorts of free planners that are available. Click here for a printable one and here for a planner that has a 3D effect.
Ergonomic Shovel. What exactly is ergonomics? A thorough breakdown is an article unto itself. Probably the easiest explanation is it's the kind of things that help people to work more efficiently. When you're in the process of breaking ground, you're going to need a shovel to do it. An ergonomic one will put less strain on your back and keep you from feeling as fatigued as you would with most standard shovels.
Need a great place to get all your backyard gear? Sears PartsDirect has tools for all seasons to spruce up or clean up your backyard!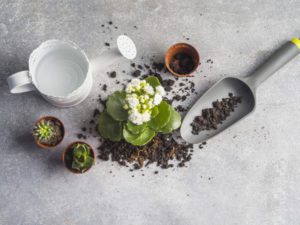 Hori Hori. What is a hori hori (besides a Japanese word that means "to dig")? Long story short, it's a gardening tool that's a combination of a knife and a trowel that is great at slicing up little weeds, chopping down big weeds, planting seeds, transporting large seedlings, harvesting crops and removing stumps and roots. Yep, it's definitely a must-have. If you've got some extra cash, the Hori Hori Garden Knife is a winner. If you're on a budget, the Sensei Tools Hori-Hori Digging Knife works well too.
Self-Watering Container. Your garden is going to need water on a consistent basis. If the plants in your house already struggle because you don't always remember to water them, spare your garden the same drama by investing in a self-watering container. So long as you keep your container topped off, you won't have to worry about your garden going dry.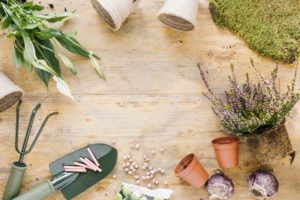 Manual Hand Pruner. Pruning is a part of the gardening process. It helps to reduce the amount of pests that are trying to damage your plants, it enhances plant growth and it also helps to keep your plants healthy for much stronger. Plus, a good pruner takes the stress and strain off of your hands; especially if you get a good one like a Fiskars or Corona.
Nisaku Cultivator. Something else that a garden needs in order to be successful is a tool that will properly cultivate (improve the growth of) it. Due to a Nisaku narrow blade head and pointed tip, it's able to remove weeds from very delicate plants. It's also able to treat all types of grasses; something very few other tools are able to do effectively.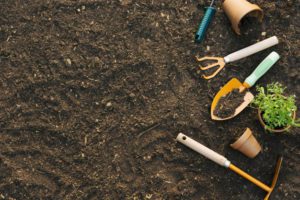 Seed Planter and Tape. Some seeds are large enough that you can plant them by hand; others are so tiny that it's easier to use a seed planter to assist you. That way, you can be sure that one seed at a time is going into your planting holes. If you want your garden to go into a circular pattern, seed tape is vital because it will help you to align your seeds perfectly.
Pigskin Gloves. If you use gloves in order to protect your hands while you're washing dishes, you definitely need to when you're planting your garden. What kind should you get? Our opinion is a pair that's made out of pigskin. They're durable and pretty comfortable too.
Although there are lots of other things that can add to your gardening experience, we're confident that these eight items will get you off to a roaring start. They will put less stress on your body too. 
Perhaps you don't have space or a large backyard for a garden? Try out a vertical garden! Go on and check it out! They are the cutest!
Happy Gardening, Everyone!