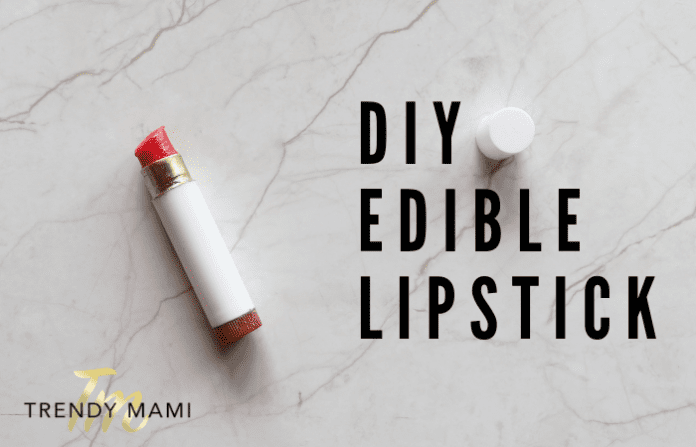 Have you ever regrettably given one of your favorite lipsticks to your child 'to try'? Yeah, we all know that never ends well. So, if you want your high-end MAC lipsticks to stay intact, this DIY edible lipstick recipe will be a godsend for you, and your kids! We also have a helpful video tutorial, watch it just below!
DIY Edible Lipstick for Kids:
What You'll Need:
What To Do:
Step 1 – Melt all of your ingredients over a bain-marie or microwave.
Step 2 – Fill a tube or syringe (make sure to not fill it up completely) with your mixture.
Step 3 – Tap your syringe to remove all of the air bubbles.
Step 4 – Leave it out in room temperature to set for 30 mins-1 hour or alternatively, you can let it set in the fridge for 10-30 mins.
Step 5 – Once set, take a pair of scissors and cut the tip of your syringe off. From there, push out your DIY edible lipstick and cut desired length of lipstick off with a knife.
Step 6 – Take your DIY edible lipstick and transfer to an empty lipstick/lip balm tube.
Step 7 – Give your completely kid-friendly, DIY edible lipstick to your children to enjoy!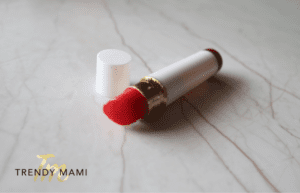 Reasons Why Homemade Beauty Products are Better for Your Kids
Reason 1: You know what ingredients are going onto your child's skin
The fact that you know every ingredient that has gone into your product is pretty much enough in and of itself to convince many people that they should be making DIY beauty products for their kids. Making your kids DIY beauty products is much safer than buying store-brought products, as you don't have to worry about harmful ingredients that may irritate your child's skin. Homemade beauty products are simply safer and healthier as you know exactly what is in them and where all of the ingredients came from.
Reason 2: It's much cheaper
Beauty products, even kid beauty products, can be pricey. Maybe kid's beauty products for their playtime makeovers aren't even in the budget at the moment and that's okay! You can whip up some DIY, kid-friendly beauty products with ingredients already found in your pantry! What's great about this is you can also can use these ingredients (or even the products that you make) for multiple uses. Coconut oil for your DIY, kid-friendly lipstick, to grease your fry pan, to have in your smoothies, etc.
Reason 3: It's better for the environment
There are so many things that make commercial beauty products harmful to the environment. The amount of packaging and number of bottles (which are supposed to be thrown away or recycled after the product inside has been completely used up) is shocking enough, however, there are also many more sinister and less obvious factors of the beauty production industry that harm the environment.
This entire issue can be avoided, simply by making homemade beauty products instead. Instead of using harmful ingredients like microbeads, keeping it all natural and organic is going to be so much better for the environment overall, and it's going to help avoid all of the pollution that comes as a result of production. Making your own beauty products is a great way to "go green" with yours and your child's beauty routine (if you can count your child playing with lipsticks and eyeshadows a routine).
I hope you enjoyed reading my article on how to make your very own DIY edible lipstick for kids and the reasons why homemade beauty products are better for your kids. If you enjoyed reading this article, please check our other DIY articles such as Edible Eyeshadow for Kids – Video Tutorial Included! and Your Kids Will LOVE this DIY Edible Nail Polish Recipe! They are really great reads with more fun DIY activities for you and the kids!