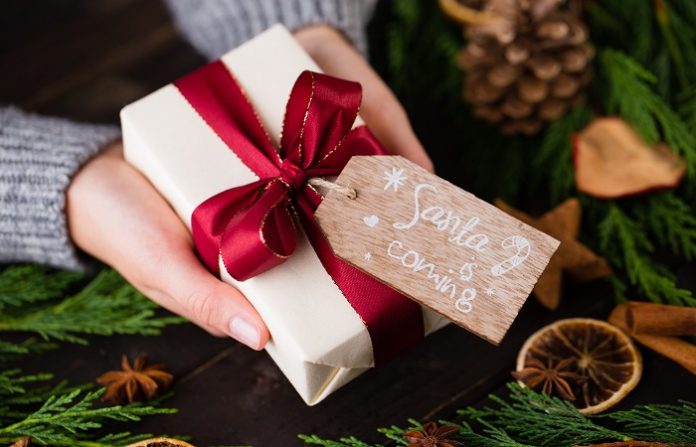 We hope you love the products we recommend! Just so you know, Trendy Mami may collect a share of sales or other compensation from the links on this page.
It's gift-giving season, which means there's tons of people you need to shop for. From the adventure seeker to the master chef, here's a gift guide to the special people in your life, no matter who that person is and what personality they have.
And if you need more gift ideas, check out our Ultimate Family Gift Guide for Your Loved Ones, too. Now, on to the gifts!

Work from Home (Friends or Family)
Clean Air with Molekule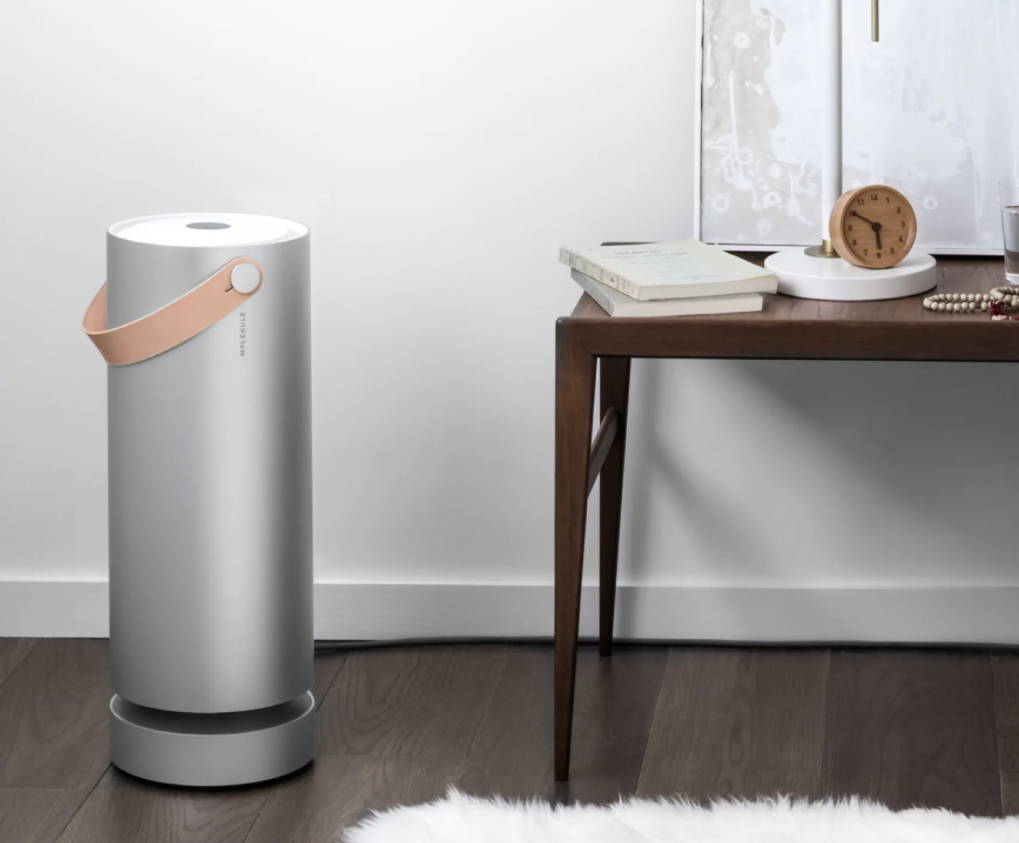 Nothing will be more appreciated than the gift of clean air!
Molekule Air destroys pollutants such as mold, allergens, viruses, bacteria and airborne chemicals in large rooms up to 600 sq.ft. There are also smaller and larger air purifier options according to the size of the space where it would be used.
With 360-degrees air intake, Molekule revolutionized indoor air cleaning with its proprietary PECO technology which destroys the widest range of pollutants compared to traditional air purifiers. 
If you're thinking about it, now it's the time to do it! With the promo code EARLYACCESS you'll be able to access their pre-Black Friday deal running from 11/18 – 11/21. As well as Molekule will have a Black Friday/Cyber Monday deal that will be auto-applied at checkout from 11/22 – 12/2! Go on and get your family and friends some fresh air!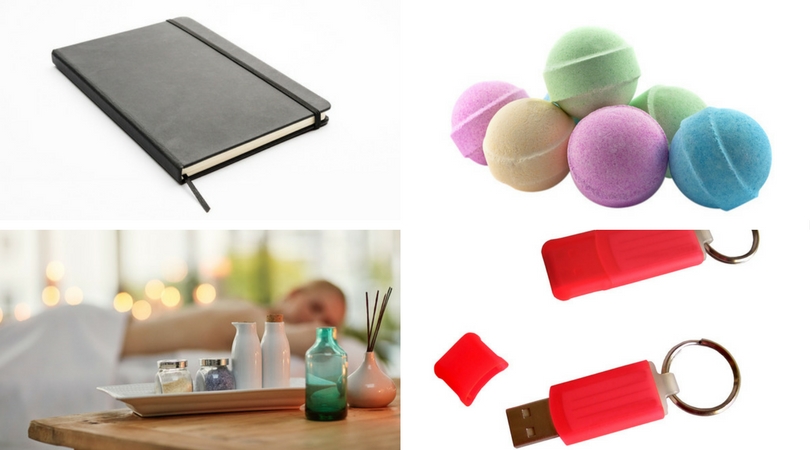 You know the type: Putting in 40-plus hours a week. And when they're off? On their phone responding to emails. And at home? Planning their next workday on their laptop or tablet. For this person, anything that boosts productivity can boost their holiday season, and maybe something to de-stress before they drive themselves crazy.
Clockwise from top left:
Other great gifts:
The Beauty Queen
Skincare Peels from Perfect Image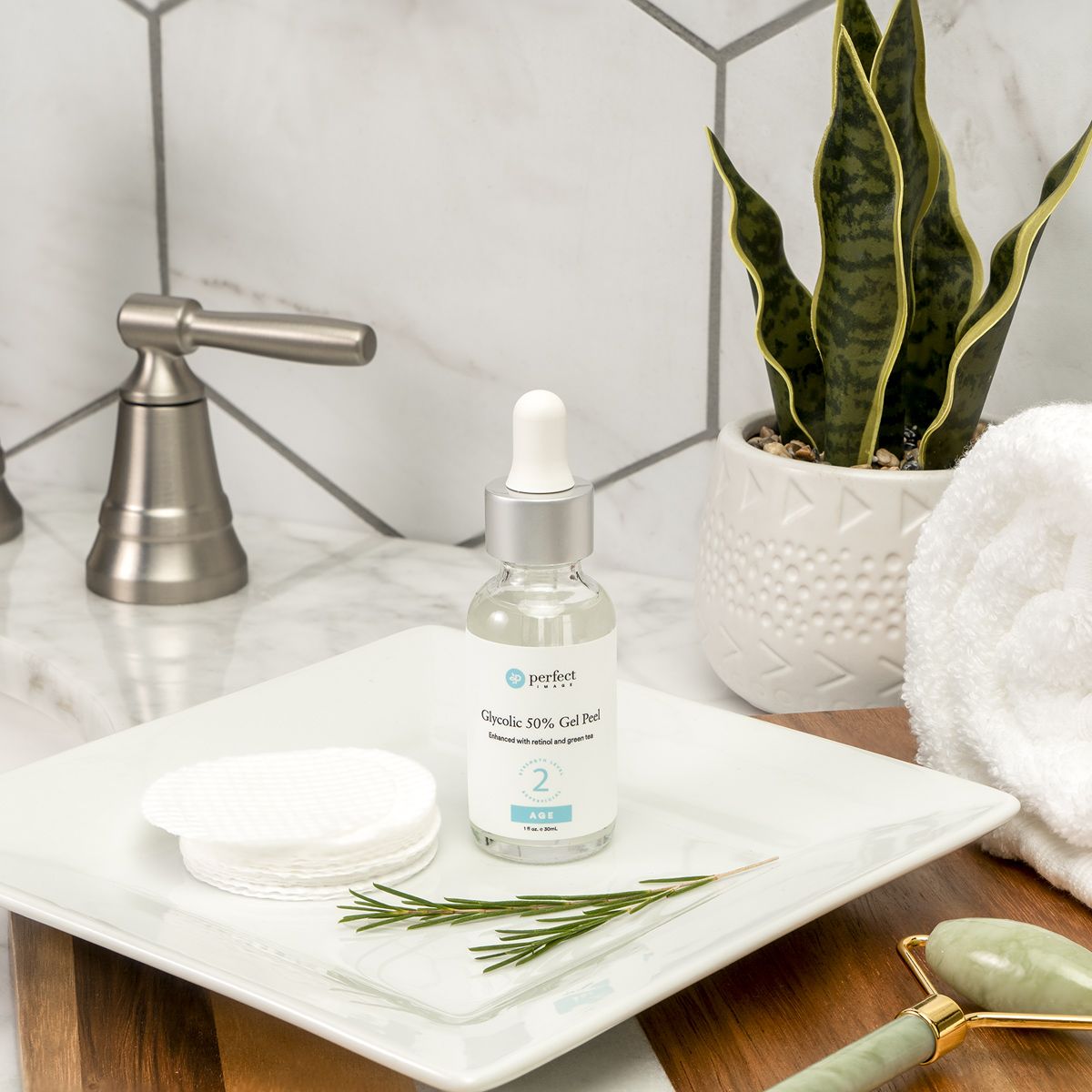 Gift your beauty queen the gift of perfect skin this Christmas! Every person into beauty and skin care will know the power of a good professional peel.
Thanks to Perfect Image, everybody can now improve their skin at home using the same products used by professionals. 
Their peels are formulated with gentle acids and other pure ingredients to beautify the skin by removing dead surface layers, enabling it to heal and renew itself from below.
Perfect Image offers professional-strength chemical peels, just like at the salon, at a price more affordable to consumers. Better yet, use code BOOSTCONFIDENCE15 and get 15% off sitewide!
Skincare Serums from LOUM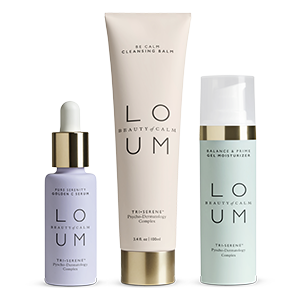 If you're thinking of giving a skincare product as a gift, why not give one a revolutionary one? LOUM is a groundbreaking, clean skincare brand that developed products which are vegan and cruelty-free, infused with organic broad-spectrum CBD, and triple lab-tested to address and treat the effects of stress on the skin.
Their Pure Serenity Vitamin C Serum, formulated for all skin types, has great ratings all over and is " A powerful reboot for stressed and exhausted skin, this age-defying serum combines powerful line-lifting and skin-firming ingredients, suspended in golden droplets for maximum potency." and guess what? You can have 20% off your sitewide purchase using code TRENDY20 at checkout!
More Ideas on Beauty: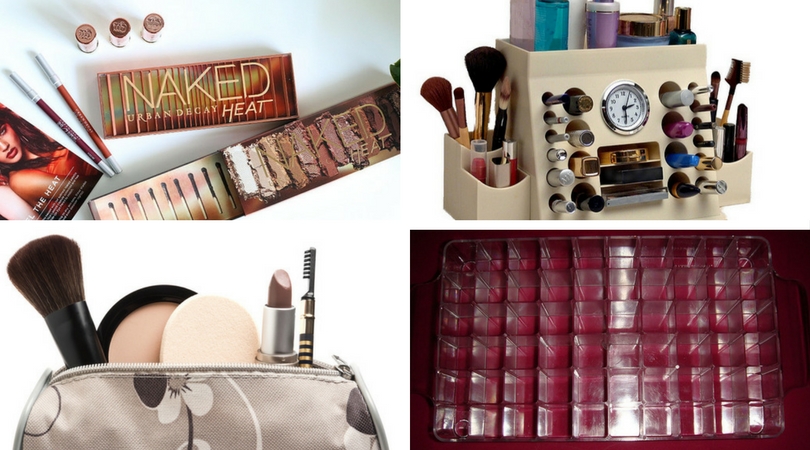 Is there someone in your life who is always hitting pan? There's a good chance that if she does (or knows what that even means) she's a beauty queen. She'll need a few things in her beauty arsenal — and a few ways to organize it too.
Clockwise from top left:
Other gifts for a beauty fanatic:

The Fashionista
Shop Fashion from Silver Jeans Co.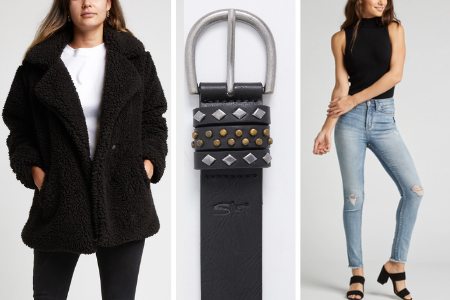 If you're not shopping at Silver Jeans Co. for the latest styles, then you might want to start. This set is just one of many fashionable options from Silver Jeans Co. We are sure your fashionista (as any) is always in need of a new pair of high-quality jeans. Silver Jean Co. has every possible jean style you can think of and is a practical place to shop for a gift this holiday season.
The High Note High Rise Skinny Leg Jeans are always a safe bet. If you're thinking of going the extra mile this year, you can pair them with Silver Jeans Co. Brigette Teddy Peacoat and a Studded Women's Belt to complete the outfit!
More Ideas for Your Fashionista: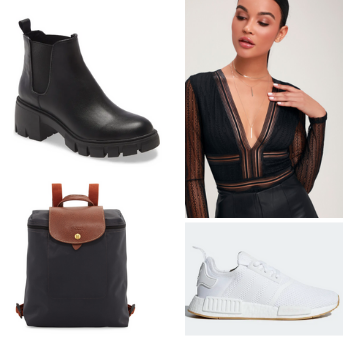 We all know we at least have one fashionista in our lives and there is a great chance you will need help picking out something a fashionista would approve of. Here are a few great options that will make holiday shopping for a fashionista a breeze.
Clockwise from top left:
The Food Lover
Gourmet Snacks & Treats from Gourmet Gift Baskets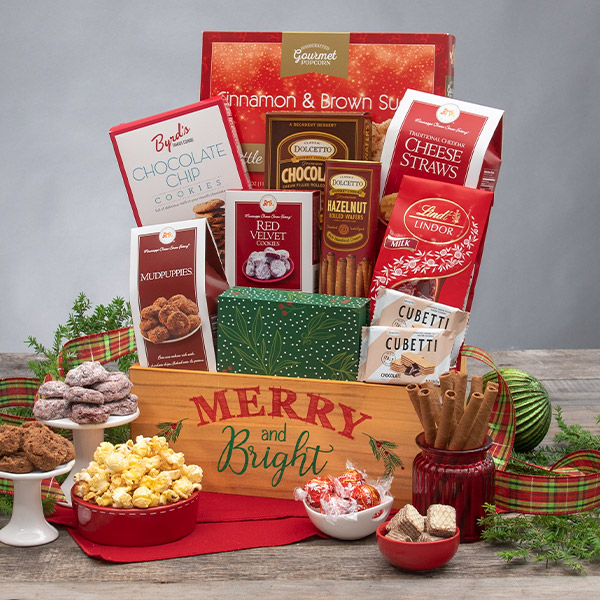 The perfect Christmas basket is a great Christmas Gift for just about anyone, but it is surely a great gift for a food lover! If you just don't know what to get the food lover in your family, stay on the safe side by getting them a tasty Gourmet Gift Basket.
These grandiose baskets are packed with goodies, snacks, and chocolates that'll please even the toughest recipients. The Merry & Bright Sweets Crate is filled with all sorts of delightful treats. While the Christmas Gift Basket Classic takes a more classic snack approach with cheeses and crackers. But wait, there is more, the Special Delivery Christmas Care Package filled with all sorts of candy is one your recipient will surely never forget!
Gourmet Gift Baskets offers a number of categories, including beer, chocolate, popcorn, and holiday-themed. Without a doubt, you'll be able to pick the best basket for your recipient.
More for the Food Lover: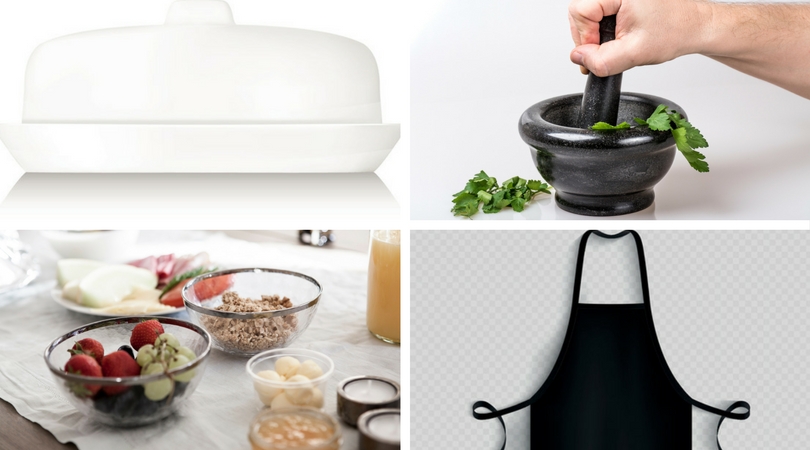 Who knows someone who can whip up a meal with ease? There's always someone whose food gets devoured in milliseconds at a party. You'll need to get something for their kitchen.
Clockwise from top left:
More food related gifts:
The Adventure Seeker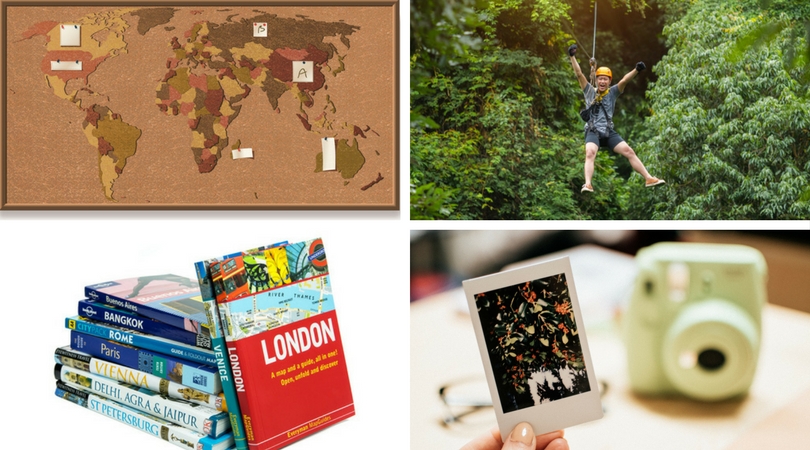 What do you get for the daredevil who's always pushing the experience envelope? Everything from a map to document the travels to a water bottle to stay hydrated during them. One thing's for sure, get ready for a heartstopping story with your item. Just a tip: thrill seekers are less about gifts, and more about experiences.
Clockwise from top left:
More ideas:
The Workout Junkie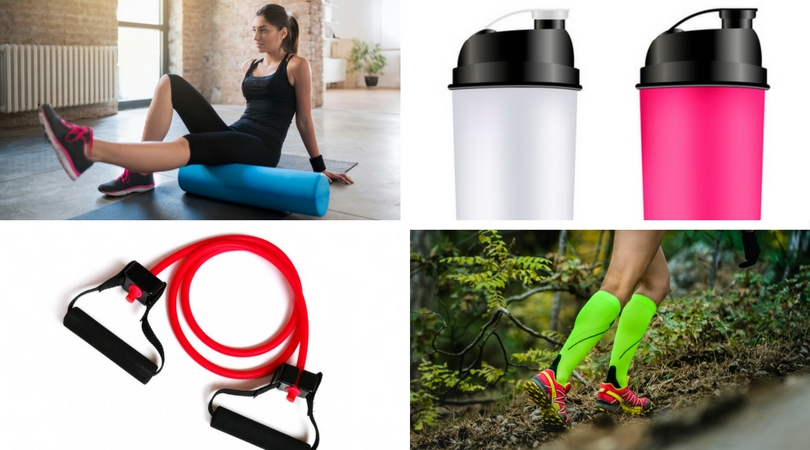 Know a person who never misses a workout? Where everyday is gym day? There are a few gifts you can give them to keep them in shape.
Clockwise from top left:
Other awesome fitness gift options:
For more ideas, check out this workout junkie guide.
The Tech Guru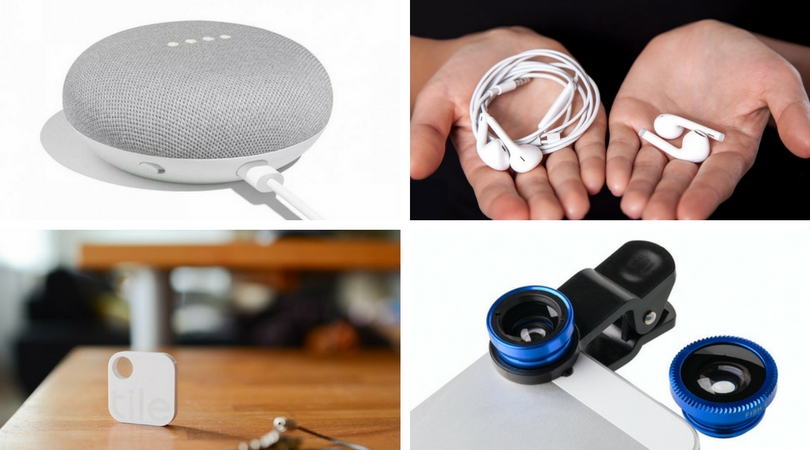 This is for the person who has to have the latest update and lives for the latest piece of tech, whether it's in their pocket or on their wrist. Smart tech? Call them super smart.
Clockwise from top left:
Note: A great gift to go along with some earbuds would be new music! Check out iTunes for some great holiday deals!
Note: For camera lovers, check out KEH for a great holiday gift this season!
With holiday season coming up, you'll have plenty of ideas for gifts. From makeup to workout trackers, with this gift guide, you're guaranteed to have something to give for Christmas.
Happy Holidays!