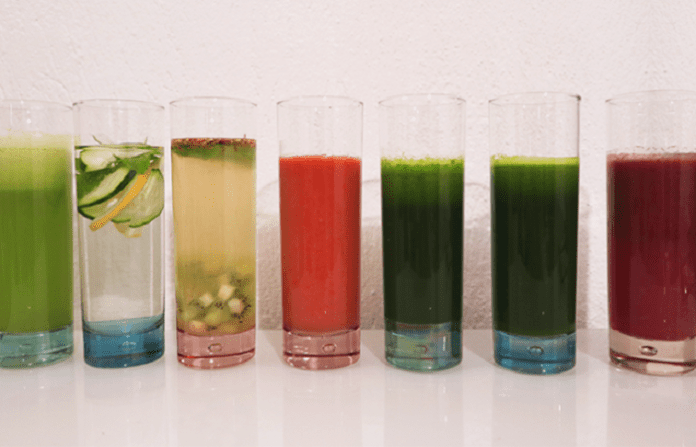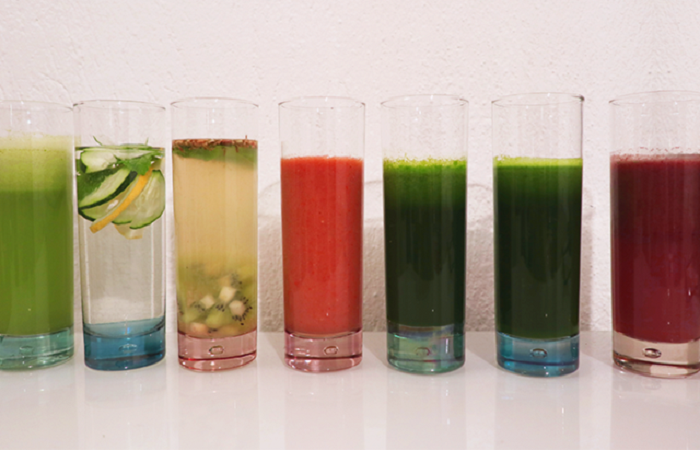 You might not want to think of your body having toxins in it, but it does. Between the preservatives and pesticides that are in some of our foods and the air pollution that's inside and outside of our homes—whew! It's easy for our bodies (especially our liver) to work overtime in order to keep us healthy. One way to take some of the stress off of your body is to have a detox drink once or twice a week. It will help to improve your digestion, keep you regular and keep your liver nice and strong.
Sure, there are lots of "detox drinks" on the market, but there are plenty that you can make from the comfort and convenience of your own kitchens. Ones that are quick, affordable and—believe it or not—pretty refreshing too!
Cilantro Detox Juice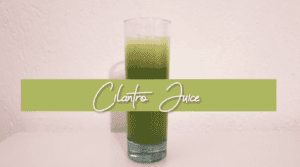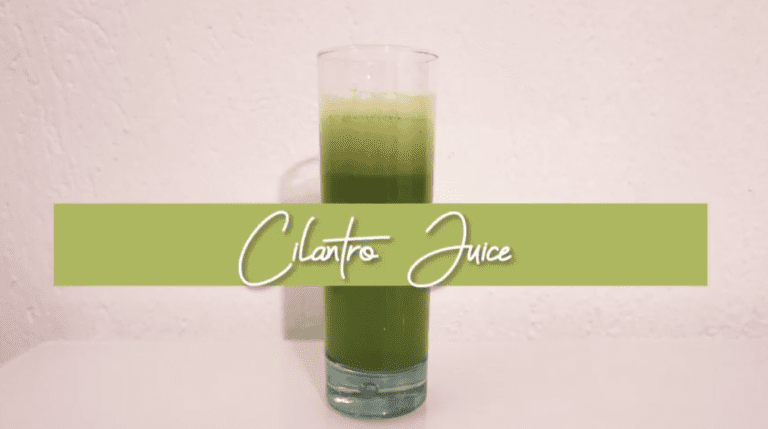 Cilantro is an herb that contains vitamins A and K. It helps to remove your body of heavy metals, reduces oxidative stress and even protects your body from food poisoning. If you want to learn even more about cilantro, check out our detailed article on benefits of cilantro!
Cucumbers are loaded with antioxidants and aids in weight loss. Lemon and limes are citrus fruits that are packed with Vitamin C; they can also boost your immune system. Ginger root has the compound gingerol which is a natural anti-inflammatory, plus it's able to relieve nausea, regulate blood sugar and regulate insulin. And if you want to learn more about ginger and all the health benefits it can provide, click here!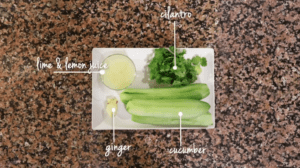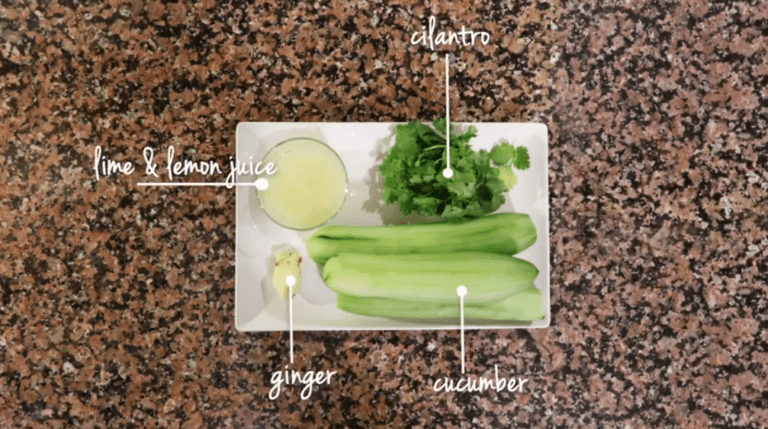 3 large cucumbers
1 bunch cilantro
1 lemon
1 lime
2 "fingers" of fresh ginger 
This is the kind of drink that's easiest to make in a juicer, but sometimes I use a food processor. First, I put my three cucumbers in it. Then, I use my strainer so that I can separate the pulp from the cucumber juice.
Next, I put in one bunch of cilantro, blend that and add my lemon and lime juice in. Now it's time to put the cucumber juice back into the food processor. I mix it for about 30 seconds or so, transfer everything into a pitcher and it's time to serve. (Hint: If it looks frothy, then it's the right consistency.)
Lemon and Cucumber Detox Water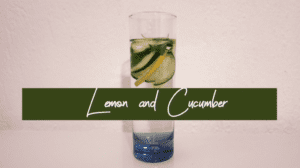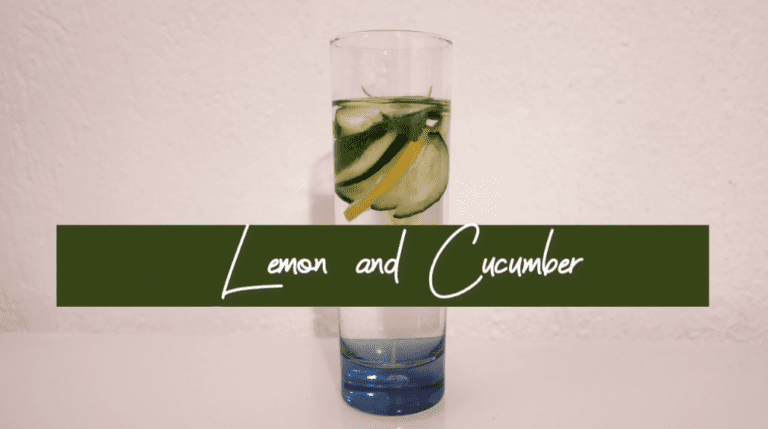 The fiber in cucumbers also promotes regularity while keeping your body hydrated. Lemons help you to maintain a healthy blood pressure and keep your complexion clear. Mint contains Vitamin A, iron and folate. Not only does it keep your breath fresh, mint also relieves indigestion and, thanks to the menthol that's in it, can keep cold and flu symptoms at bay. Skeptical if lemon water really works? Go see for yourself!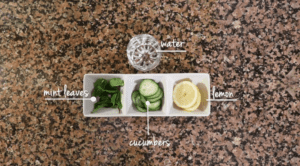 1 lemon (sliced)
1 cucumber (sliced)
Mint leaves
A pinch of salt (optional)
Water
In a Mason jar or pitcher, I put in my slices of lemon and cucumbers, sprigs of mint leaves and water (if you want a bit of "pop" to this drink, go with sparkling water). Although you can drink it immediately, I like to let the water sit in the fridge for a couple of hours; that way, the ingredients will bring more flavor to the water.
Kiwi and Fennel Cleansing Detox Drink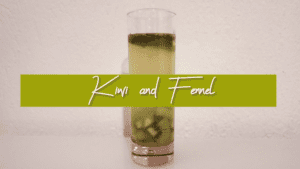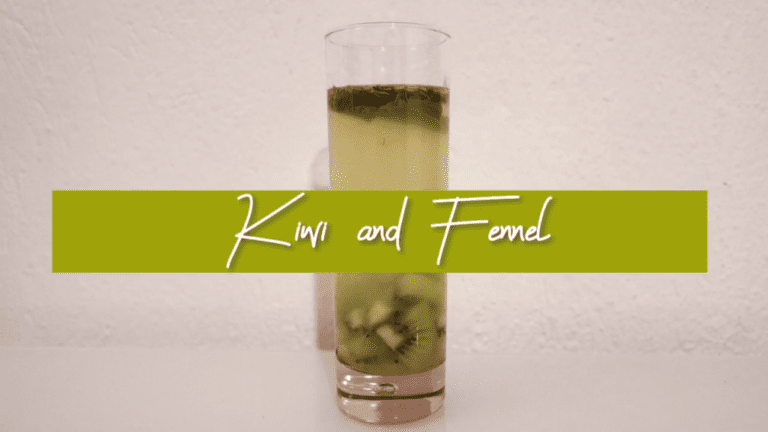 Kiwi is one of the best sources of Vitamin C, along with vitamins A, B12, E, iron and magnesium. One of the best things about this particular fruit is it helps to maintain your body's pH balance. It also has the enzyme actinidain that promotes digestion.
Fennel has iron, calcium, copper, zinc and magnesium in it. The selenium keeps your immune system strong, the choline fights inflammation and the B6 boots metabolism.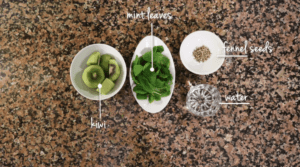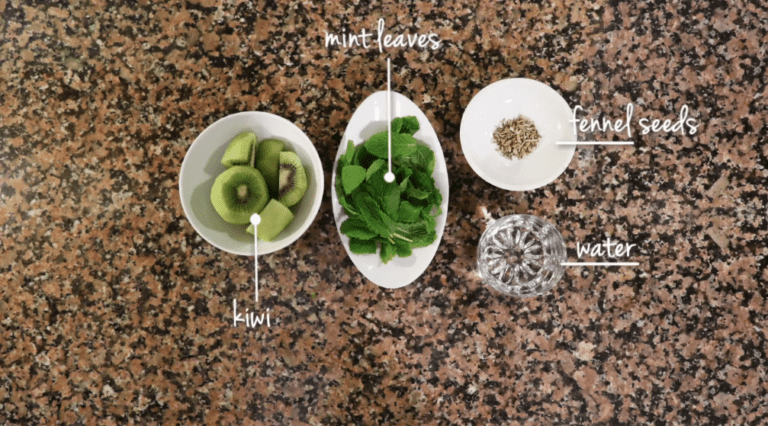 2 kiwis (sliced)
1 teaspoon of fennel seeds
A handful of mint leaves
For this one, I slice the kiwis (feel free to go with any slice you'd like). Then I put them in my Mason jar (or pitcher) along with the fennel seeds and mint leaves. Next, I add some water and I'm ready to drink it.
Tomato, Leek and Cucumber Smoothie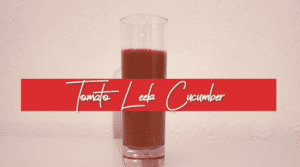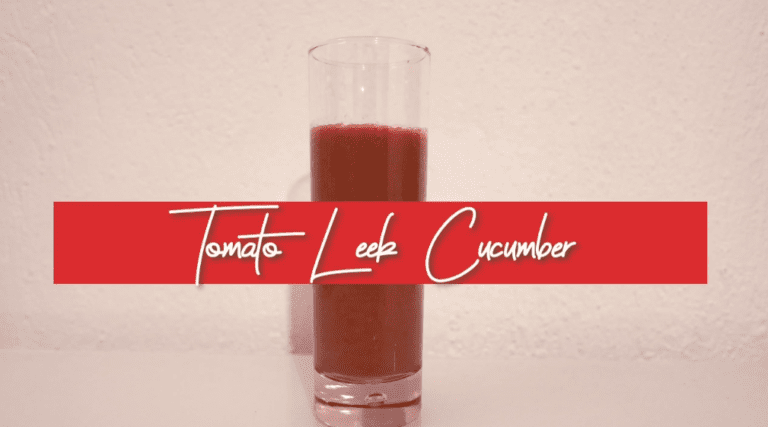 The antioxidant lycopene that's in tomatoes is great for heart health. Tomatoes are also a great source of potassium, fiber, beta-carotene and Vitamin K. Speaking of carotene, the lycopene that's in this fruit (remember, tomato is a fruit!) helps to keep skin clear and glowing.
Some studies even link tomatoes to reducing allergy symptoms. Leeks are a sweet-tasting member of the onion family that has magnesium, folate and iron that decreases liver enzymes, reduces a fatty liver and helps to prevent low blood pressure.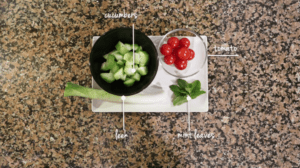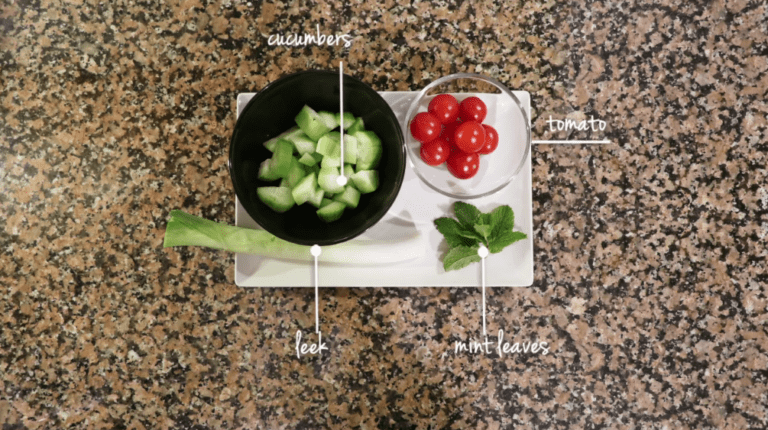 1 chopped tomato (or a handful of cherry tomatoes)
1 chopped cucumber 
1 stick of leek (chopped)
Mint leaves
The first step is to put the tomatoes and cucumbers into my food processor. Then I chop the leek and put the pieces in there along with a few mint leaves. I blend everything together (a couple of minutes should do it). Now this one is ready to drink too.
Minty Ginger Detox Drink

Spinach contains vitamins B6, C, E and K, folate, magnesium and iron along with iron, potassium and riboflavin. It stabilizes blood sugar, boosts immunity and is an excellent detoxifier.
Watercress is a leafy green that is packed with Vitamin K and antioxidants that lower the risks of chronic diseases, as it strengthens the heart and aids in weight loss. Maple syrup has zinc, calcium, magnesium, potassium and manganese in it.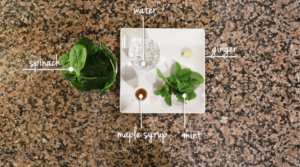 1 cup of spinach or better watercress
1/2 inch (1.5 cm) of ginger root
A handful of mint leaves
1 teaspoon maple syrup
A pinch of black salt
This one is super-easy because I literally just toss all of the ingredients into my food processor, let everything mix for a couple of minutes, pour in a glass and I'm good to go!
Honey Spinach Cleanser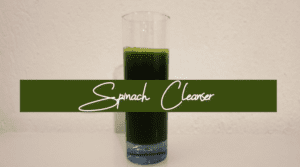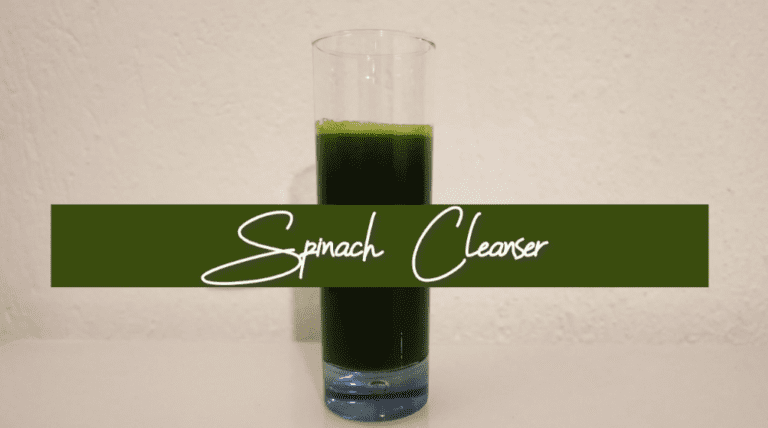 Spinach also has the compound quercetin in it; it's beneficial in fighting body inflammation and infection. Honey contains power antibacterial and antifungal properties that soothes a sore throat, heals wounds and has phytonutrients to maintain overall health and well-being.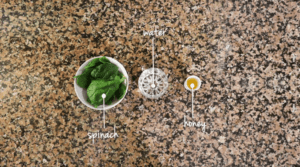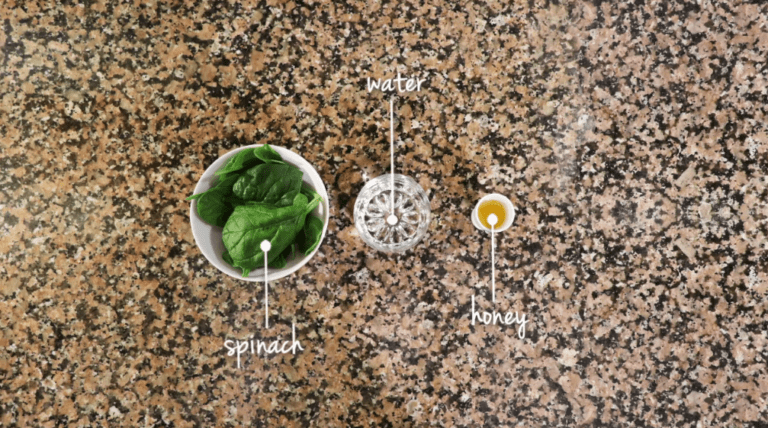 Handful of spinach or watercress
1 teaspoon honey
A pinch of salt
This doesn't require a food processor, just a blender. Put all of the ingredients in (you might want to add some water if you want this to be more like a juice than a smoothie), blend and drink.
Cranberry Fusion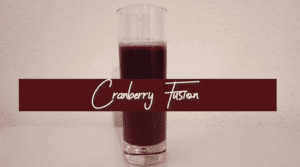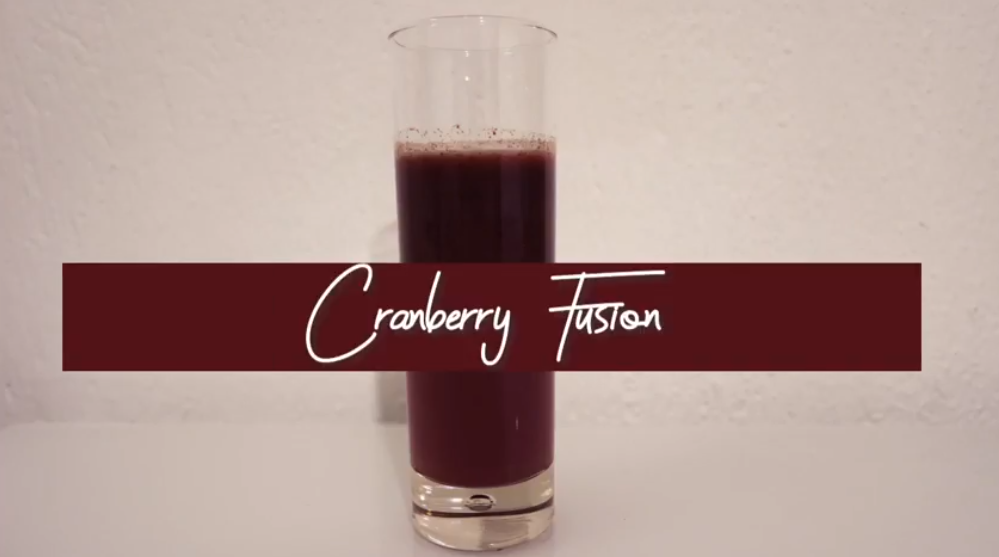 Cranberries contain 22 percent of the daily amount of Vitamin C our bodies need. It lowers cholesterol, fights gum disease and promotes gut health. It's one of the best foods to heal urinary tract infections and ulcers. Limes also work to rejuvenate skin and fight infections too.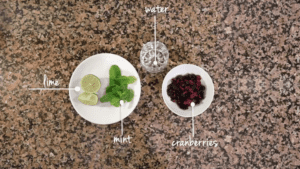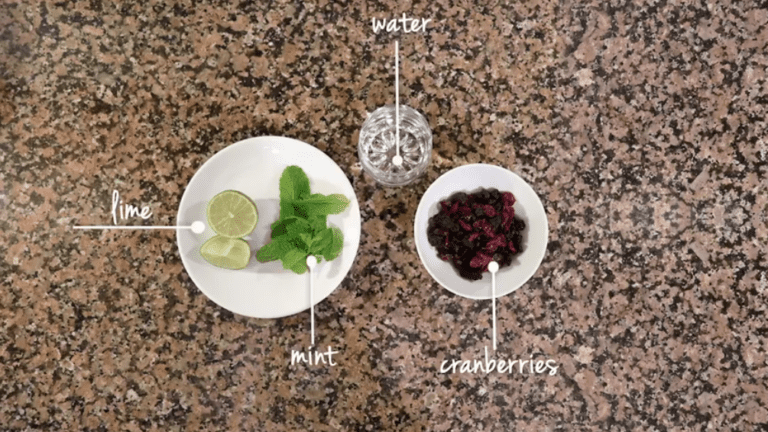 Cranberries
Lime
A few chopped mint leaves
One more. If you like sour food and drink, you'll love this one as much as I do! I simply toss all of my ingredients into my blender (sometimes I like to add some ice), blend, pour into a glass and yum—super-refreshing!
Enjoy!