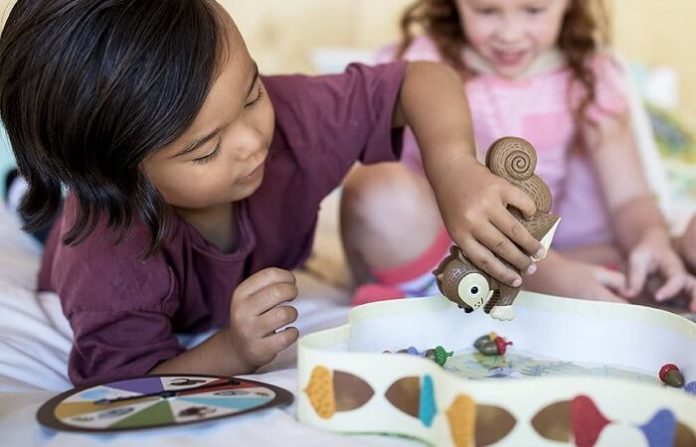 We hope you love the products we recommend! Just so you know, Trendy Mami may collect a share of sales or other compensation from the links on this page.
The leaves are changing color and the weather is getting colder. Most importantly, you can probably smell pumpkin spice lattes from a mile away. And we bet the kids still want to run around in their bathing suits like they did all summer. We'll try to save you the hassle of chasing them around and trying to put a sweater over their head. We've got some great fall themed games for kids that will totally win them over! Your kids will love playing these fall themed games and fall themed board games. Check out the best fall themed games for kids just below!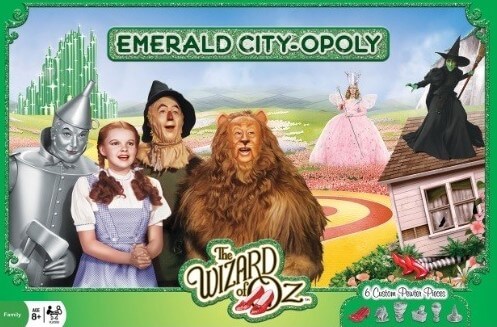 Unfortunately, you won't be able to visit the "Wizard of Oz" theme park, Autumn at Oz. However, this family board game is the next best thing! Play as Dorothy, the Cowardly Lion, or Scarecrow to travel down the Yellow Brick Road and buy up icon properties in the Emerald City. Best of all, you and the kids will have a blast as you revisit one of the most iconic films in American Cinematography.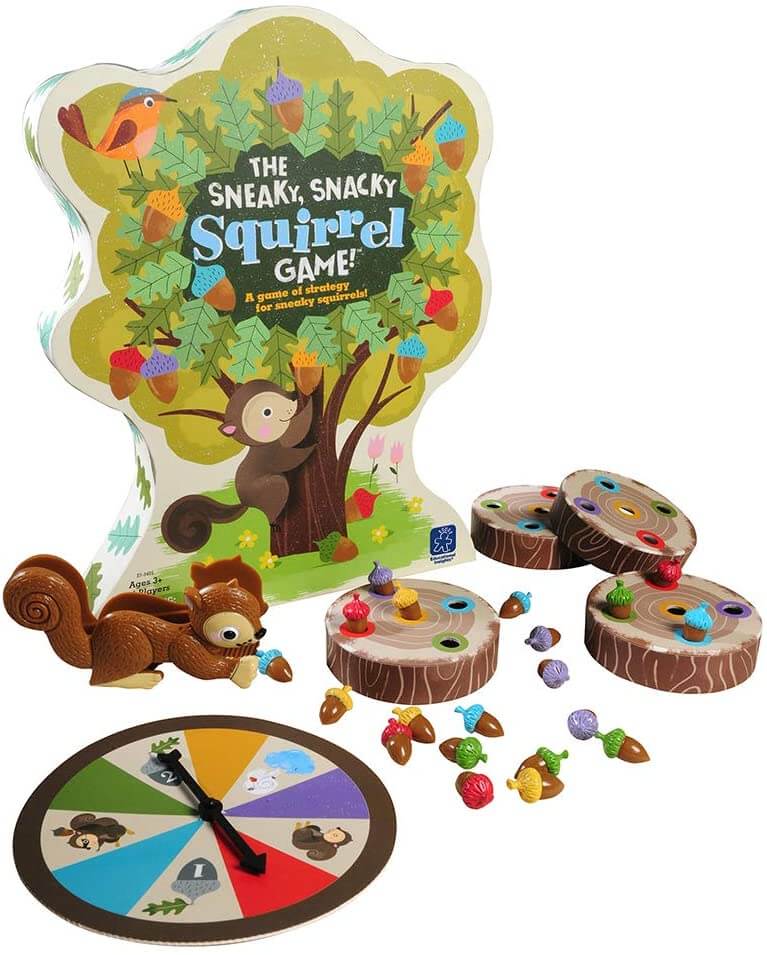 This educational fall themed board game, Sneaky, Snacky Squirrel by Educational Insights, is perfect for your pre-school aged tots! Squirrels are busy in the fall gathering and hiding acorns in preparation for winter, making this game a must for this list of fall themed games. In Sneaky, Snacky Squirrel, players spin the spinner and use their "squirrel squeezer" to collect the matching-color acorn. Players may also spin to steal or lose an acorn. The first player to collect five acorns in their log wins the game.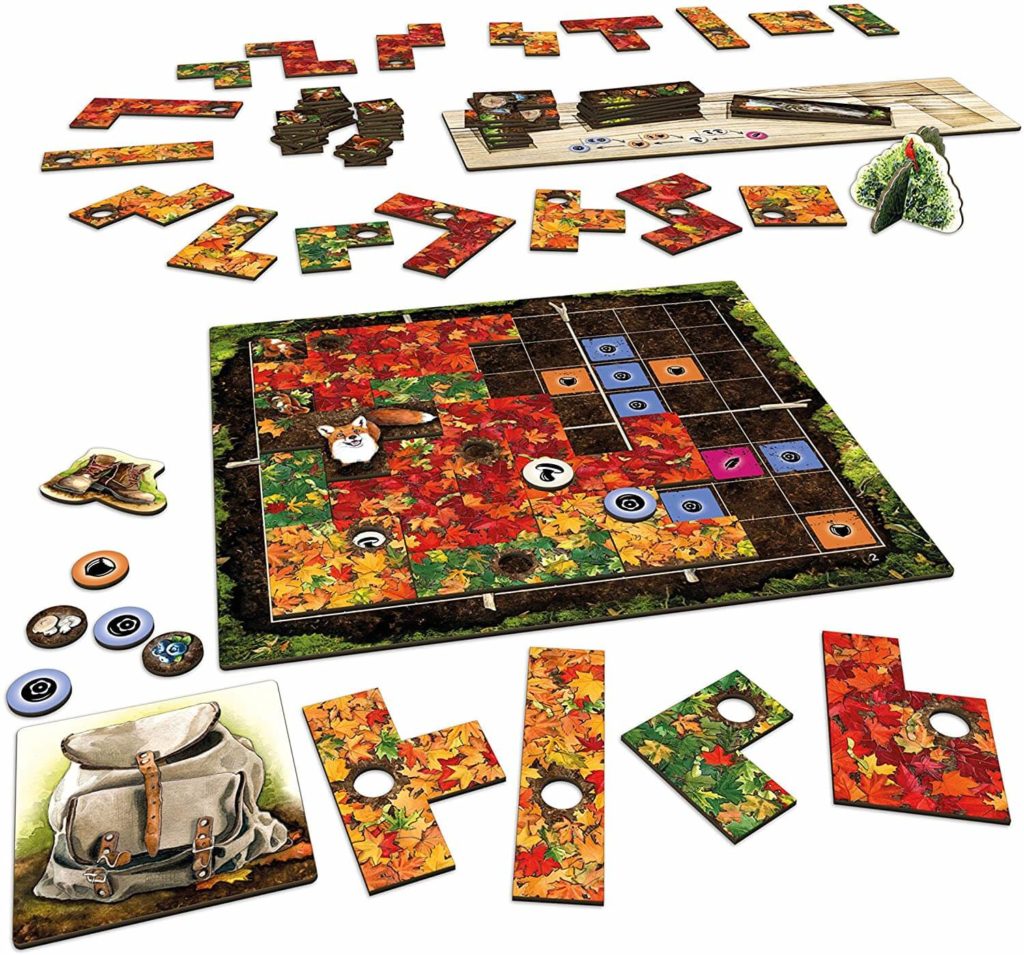 With gorgeous autumn artwork, Indian Summer published by Stronghold Games is a family-friendly game. To explain, for one to four players, the goal is to be the first player to cover your board with autumn leaves. In addition, this fall themed board game is part of a series of abstract strategy games. It is recommended for players ages 10 and up, as it can be a bit of a challenge. Throughout the game, players are hiking on a warm fall day, collecting treasures, observing forest animals, and placing Tetris-style puzzle pieces on the board. Looking for fall themed games to play with your older kids? Get this fun and challenging strategy game!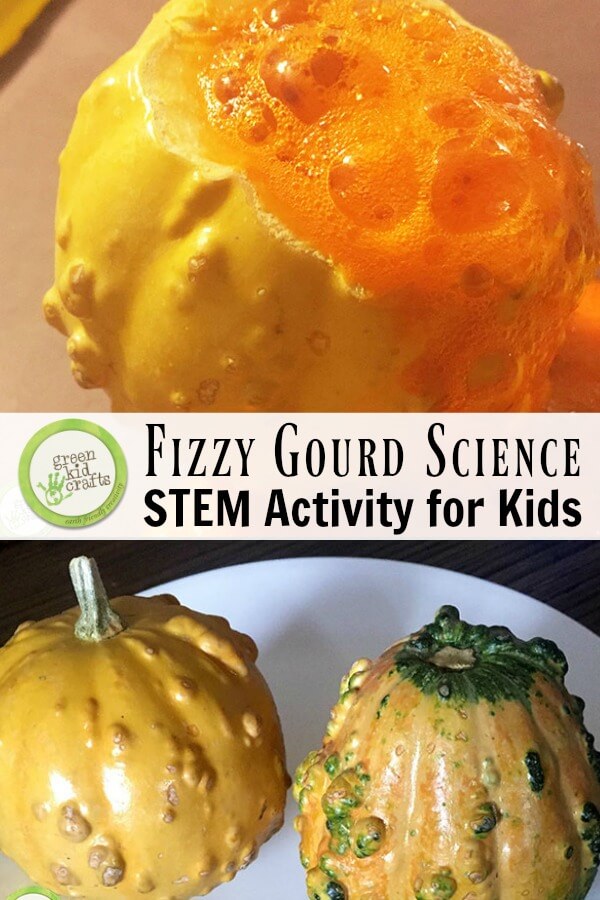 Not necessarily a board game, however, thanks to Green Kid Crafts, there are plenty of fun fall themed crafts and science projects for our kids to do at home! For instance, our favorite fall themed science activity is the Fizzy Fall Gourds Science Activity for Kids, including gourds, baking soda, vinegar, and orange or green food coloring to make these fun volcano gourds! Check out the science experiment for yourself, we think your kids will light up watching their creations. If your kids loved the experiment, sign up for your very own box subscription to receive new fun crafts and science projects monthly!
For other child-friendly monthly subscription services, check out Raddish Kids and our Raddish Review. This subscription box offers culinary fun for your little ones delivered straight to your door. How about more fun projects for kids of all ages? For example, KiwiCo delivers fun and enriching science and art projects to your doorstep! We loved doing the review for KiwiCo!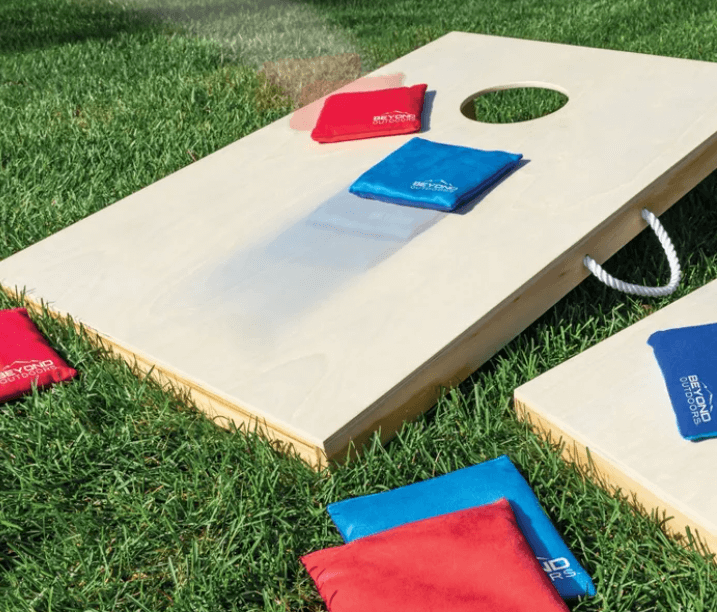 Since the family won't be visiting any fall carnivals any time soon, create your own fall festival in your very own backyard with this wooden bean bag toss for the kids to play! To start, pick up a LED ring toss game from GlowCity for more fall carnival game ideas. This ring toss kit is also glow in the dark which the kids will adore! Furthermore, set up an apple bobbing station, balloon popping board, scarecrow to decorate, and face paint for the whole enchilada!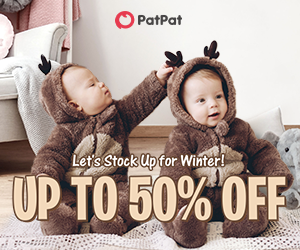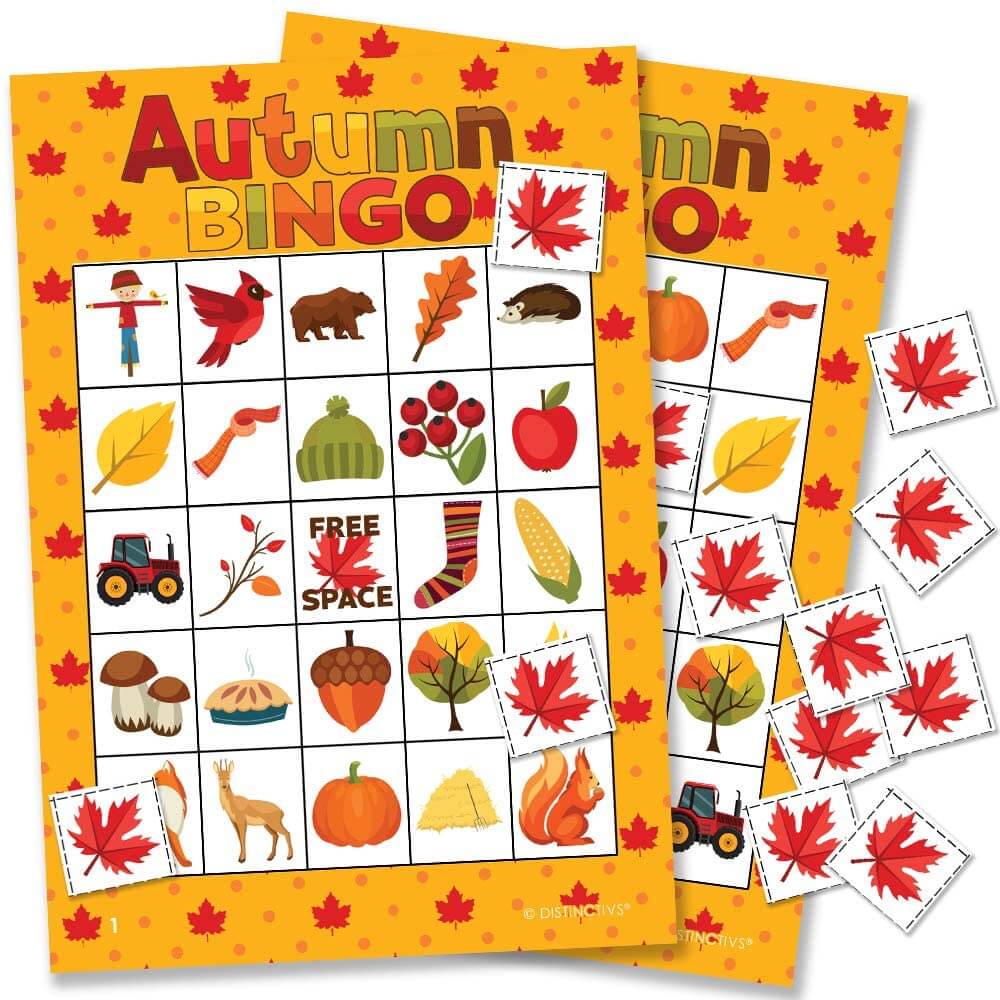 Lastly, the kids will love this colorful and festive bingo game featuring graphics of all things fall! Don't worry, this fun autumn themed bingo game is kid-friendly and easy to play! If your little tots are drawn to the tractor and farm-related imagery and are too young to join in, they may enjoy playing with this Discovery Putty at the Farm instead.
We hope you enjoyed our article on fun fall themed games for kids! If so, you may also want to check out Fun Fall Activities for The Whole Family (some activities may be off the table due to COVID-19 restrictions). Above all, check out these 12 Mouthwatering Fall Dessert Recipes. If the weather isn't all that nice, there are plenty other Indoor Games Ideas for Kids & Families to Stay Busy Inside.