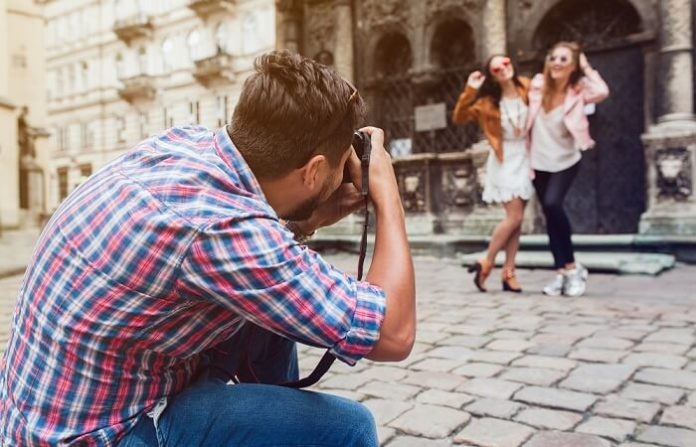 We hope you love the products we recommend! Just so you know, Trendy Mami may collect a share of sales or other compensation from the links on this page.
Valentine's Day is just around that corner, and that means it's time to start thinking about ways to document this special day with your loved ones. Although everyone loves a bouquet of roses and heart-shaped chocolates, throwing a Valentine's Day photoshoot is one of the more unique ways to celebrate the holiday. So stick around to checkout our Valentine's Day family photoshoot ideas, or use them for inspiration for a photoshoot with your special someone.
Whether you're looking for professionally styled pictures or casual, spontaneous candid's, there are numerous Valentine's day photoshoot ideas for all styles and budgets. That being said, make this year's Valentine's Day one that you will never forget!
10 Creative Valentine's Day Photoshoot Tips
1. Get Creative with Balloons
Nothing says "Be My Valentine" like chocolates, hearts, and balloons! In fact, with this adorable foil and latex balloon set, you can create a one-of-a-kind Valentine's Day photoshoot for your loved ones. Additionally, the delicate rose gold and baby pink colors will add a touch of romance to your photoshoot backdrop while also confessing to the entire world how much you two love each other!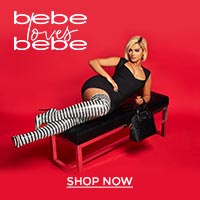 2. Utilize the Magic of Photoshop
Using a digital backdrop is one of the most wallet-friendly Valentine's Day photoshoot ideas. If you don't have time or the money to hire a professional photographer for the day, don't worry. Best of all, you can still have picture-perfect photos with a themed digital backdrop. To set up, snap a photo of yourself at home and photoshop the picture into one of these pre-designed backgrounds. Check out this kissing booth backdrop, 'love' neon sign backdrop, or this outdoor heart-shaped tree backdrop.
3. Create a Unique Backdrop
This is one of our favorite Valentine's Day family photoshoot ideas that doesn't require you to leave the house! Therefore, set up a little-photo studio in your living room, complete with a themed backdrop and props. We love this romantic paper rose pop-up display, although you can make your own paper designs with a Cricut machine. Kids of all ages will love using their own ideas to style the different themed backdrops for your photos.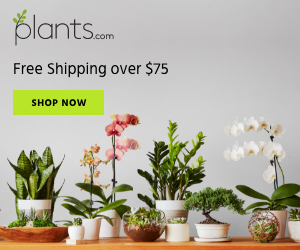 4. Use Instant Photos
Who says that you need to have a professional Valentine's Day photoshoot? With the ultra-compact Fujifilm Instax Mini, you can have fun-sized instant photos anywhere you go. You'll be able to capture those spontaneous, candid moments without having photos that look too fake or posed. Most importantly, you can print them out in just a few seconds with the touch of a button.
5. Use Your Valentine's Day Photoshoot to Create a Calendar of Memories
The year has just started, so there's still time to print a custom calendar with all your favorite photos from your Valentine's Day photoshoot. That way, you can look back and enjoy that special day every month of the year.
6. Style a Friend Shoot
Valentine's Day isn't just for lovers! Grab your bestie, put on your favorite outfit, and create your own Valentine's Day photoshoot. For instance, cafes, brunch restaurants, and parks are just a few popular settings for a BFF photoshoot. Make sure to choose the best photo for your Instagram, or print a poster so you can give it to your friend as a gift.
7. Head to the Great Outdoors
The mountains are calling. Or perhaps it was the beach? Either way, grab your significant other and head outdoors for a photoshoot that's guaranteed to wow. If you're looking for some unique Valentine's Day photoshoot ideas, you can also get sporty and photograph you two hiking, skiing, or going for a romantic bike ride together! And don't forget to frame the final product.
8. Play Dress Up for Your Valentine's Day Photoshoot
Instead of just scouring your closet for your fanciest outfit, how about thinking outside the box for a themed photoshoot? Dress up like classic celebrities like Elvis or Marilyn Monroe. Or recreate the costumes of your favorite movie, book, or TV show characters. You can also go thrift shopping to find vintage clothing to style a retro Valentine's Day photoshoot. And because the photos aren't specifically Valentine's Day related, you can always use the images for engagement or Christmas cards too!
9. Decorate a Cozy Scene in Your Home
There's something utterly romantic about a photoshoot night at home. Decorate your living room with all the cozy comforts that you can use for your backdrop, like twinkling mini-lights, luxurious fuzzy blankets, and foldable teepee. Above all, you can wear your comfiest pajamas and still look like a million bucks for this intimate photoshoot.
10. Valentine's Day Photoshoot Set: Recreate Your First Date
Even if you've been together with your partner for years, you can still relive that magical moment by recreating your first date. For example, as one of the most unique Valentine's Day photoshoot ideas, we recommend photographing that particular restaurant, bar, or park where you first met. In addition, you'll get bonus points for wearing the same outfit or sitting at the same table! Above all, these photographs are guaranteed to be a memorable keepsake that you can treasure for years to come.
Whether you're single, married, or just embarking on a new relationship, a Valentine's Day photoshoot is one of the best ways to celebrate the holiday of love. Not only is it a great way to show your loved ones you care about them, but it also gives you beautiful memories that you can enjoy for many years to come! We hope you enjoy these Valentine's Day family photoshoot ideas.
With your new photos, check out Creative Ways to Showcase Pictures Around Your Home. For other things to do on Valentine's Day, head over to Easy, Quick Valentine's Chocolate Bites Recipes and Here Are Some Great Ways to Doll Up Your Nails for Valentine's Day!