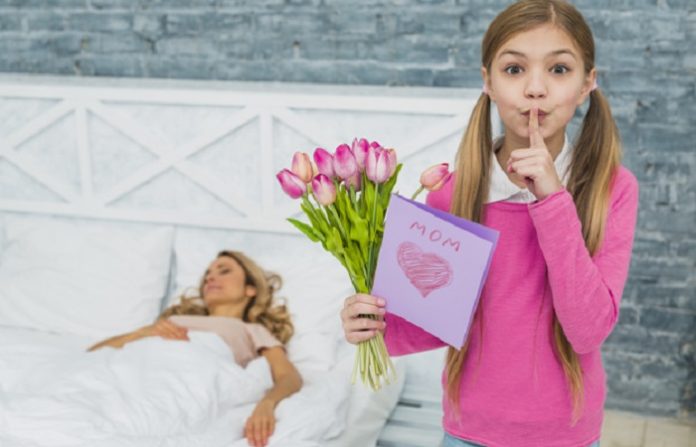 If you've ever wondered what the origin of Mother's Day is, the story goes a little something like this. Although it can be traced all the way back to ancient Greeks and Romans and was once even a part of Lent in parts of the United Kingdom and Europe (thanks to the Christian festival known as "Mothering Sunday"), the day actually became huge in the United States in 1908. That's because of a woman named Anna Jarvis.
Six years later, Mother's Day became an official holiday. What's really interesting about all of this is that, years later, the same woman who came up with the holiday actually tried to get it removed from the calendar. Why? Well, according to her, it had become far too commercialized. (Hmph. The more you know.)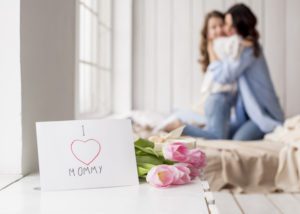 We're thinking it's pretty safe to assume that most mothers across the globe are mighty grateful that Mother's Day remains intact. When you stop to think about all of the love, time and devotion mothers give to their children (and mother figures give to those around them), we don't know about you, but we think that one day of appreciation isn't even close to being enough!
We will agree with Ms. Jarvis about one thing. Sometimes, so much focus is put on what we think we want to do for our moms, that we don't actually take the time to consider what she would like to do—or not do. So, if on this coming Mother's Day (which happens to fall on May 12, by the way), you want some tips on how to make your own mom's day extra special, consider some of the following sometimes-less-means-so-much-more suggestions.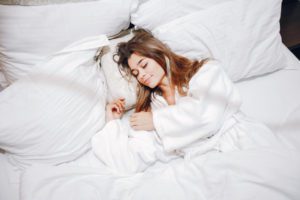 Let her sleep in.
We're pretty sure it comes as no shocker that new moms average four hours of sleep a night while other moms (with kids in the house) are lucky to get between 6-7. That's why, what tops our list is, rather than waking your mom up early to go out to breakfast, how about giving her the option of sleeping in? How long? As long as she wants! It's a free gift that she will treasure in ways you'd never imagine.
Make her favorite meal.
If you had your heart set on making her something, no problem. There's still brunch, lunch and dinner options. If you're wondering what to prepare, simply ask her. We're certain that she's got a list of favorites—some that are easy and some that are a little more…advanced, if you really want to impress her this year.
If she's made the announcement that getting dressed up and waiting in restaurant lines is basically the last thing that she wants to do, surprise her with a new pair of PJs and slippers and then order her favorite meal on Caviar. It's the same food but with the comfort and convenience of staying at home.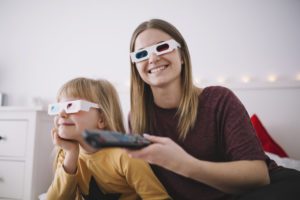 Hand her the remote (all day long).
While mom's waiting for her favorite (dine out) food to arrive, shock her by handing her the remote to the television in the living or family room too! Chances are, it's been months since she's been able to binge-watch anything. She'll love having the luxury of sitting on the couch and watching whatever her heart desires—without any interruptions.
Create a gift basket.
If your mom's love language is gifts, while you could give her the standard bouquet of flowers (which is perfectly fine if flowers are her thing), you could also get a little more creative this year and customize a gift basket. You can get the basket and cellophane from a local arts and crafts store.
As far as what you want to put in it, choose a theme and build around that. It could be a gift basket that's filled with her favorite snacks. It could be a gift basket that's loaded with bath salts, essential oils and candles so that she can veg out in her bathtub. It could even be a gift basket that contains some things to make her day easier like Post-it notes, pens and a new calendar. The sky is the limit when it comes to this idea.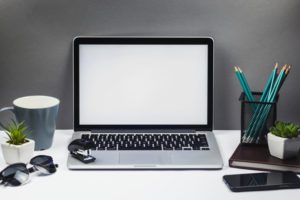 Design a website (or blog).
Speaking of love languages, all of us like to receive words of affirmation from time to time. One way to take your sentiments to an entirely new level is to design a website or blog that is filled with nothing but pictures, memories and compliments for your mother. You can premiere it to her on Mother's Day and then add more content to it on special occasions like her birthday, her anniversary and Christmas. 
Write her a love letter—then blow it up.
Another cool approach to expressing your love for your mom in words is to pen her a love letter or an original poem. Only, instead of putting it on a card, go to a local print shop and have it blown up to poster size, frame and gift it to her. That way, every time she looks at one of her bedroom or office walls, she can reflect on how much you love and adore her.
Or get her a hotel stay for a night.
On the other hand, if you've got the kind of mother who always wants to spend Mother's Day with the family but, at the same time, hasn't had a vacation in months (if not years), you could present her with a free hotel or bed and breakfast stay. All she needs to do is pick a night or weekend and you—and the rest of the family—will handle the cost and scheduling details.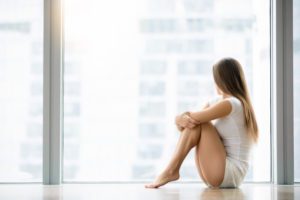 Let her have the house to herself.
Here's a concept that might sound weird at first but could end up being our best suggestion yet. If your mom happens to be an early riser, have breakfast with her and then, get the heck up out of dodge. Meaning, go out to a movie or the mall without her. If you've got a totally awesome and selfless mother, there's no telling the last time she's had any alone time. So, while you might think that she'd prefer to not have one moment by herself on Mother's Day, she might like having a few hours of silence to take a bubble bath with some relaxing bath bombs or even just read a book.
Ask her what she would like.
We did our own unofficial poll on what mothers would like most for Mother's Day. Guess what a lot of them said? Rather than their spouses and/or kids coming up with something all on their own, they'd rather be asked. That way, the pressure is taken off of everyone because she doesn't have to feel rushed and the family doesn't have to feel stressed over whether she truly likes their idea or not.
What a concept, right? Happy Mother's Day!
Need a few gift ideas to go with your simple loving gestures during Mother's Day? We have a few thoughtful ideas just for you!