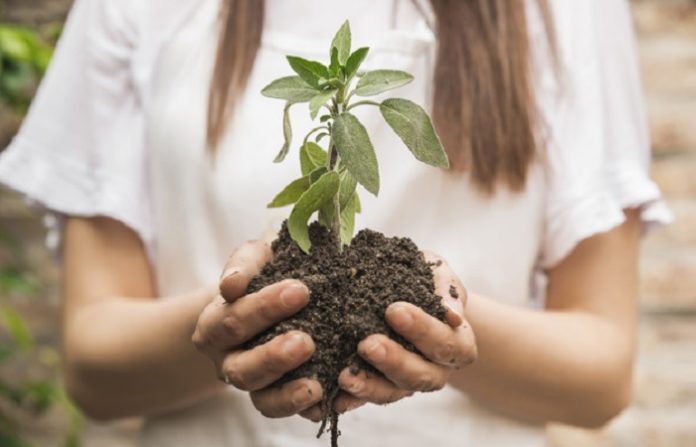 We hope you love the products we recommend! Just so you know, Trendy Mami may collect a share of sales or other compensation from the links on this page.
If there is one thing you can do on your own to save the planet is finding ways to reduce waste, and share it with your friends and families.
In a world that is ever-changing—both online as well as off—if there's one thing that most of us can agree on (193 countries, to be exact), it's how important it is (critical even) to care for our planet.
Ever since Earth Day was introduced to us way back in 1970, it's been nice to see how so many of us are doing what we can to be environmentally responsible. For instance, in America alone, 1 in 50 people drive fuel-efficient vehicles (like a hybrid or an electric car), 1 in 2 individuals profess to turn off the lights whenever they leave a room and roughly 60 percent of individuals recycle (which is always a good thing!).
If you are someone who does these things, let us take a moment to say, "thank you". You are doing your part to protect us all. If you're not, but you'd like to start going green more in the upcoming months, we've got a few suggestions on ways to reduce waste that are (relatively) easy to do and super-beneficial at the same time.
Whether it's buying produce from a local farmer, eating at a local restaurant or shopping at a market that features local merchants, you can't go wrong with going, well, local. Not only is it a wonderful way to support your community, but because you are buying from people in your area, it cuts down on gas and pollution which is great for the environment too. 

Looking for more companies that that subvert the status quo and connect consumers directly to sustainably-sourced wild-caught seafood! A great way to eat fresh seafood and support companies like Wild Salmon Company working towards sustainability while protecting the wild fish population!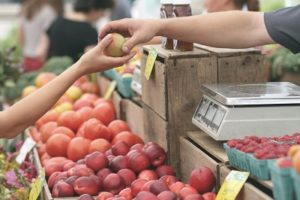 Ways to Reduce Your Waste:  Avoid "pre" doing things.
Although we're all for being proactive, when it comes to conserving energy, it's better to not "pre" things. What do we mean by that? There really is no need to pre-wash dishes or pre-heat ovens. So long as you're using good detergent and your appliances are up to par, everything will be fine if you clean and cook in "real time". (Plus, when it comes to your dishes, you'll save about 20 gallons of water per load if you don't rinse them before washing them!)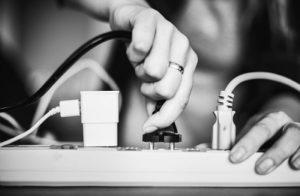 Ways to Reduce Your Waste: Pull out all plugs.
Did you know that as much as 10 percent of your electric bill is connected to all of the things you have plugged into your electrical sockets? That's why, unless it's something that you absolutely need to remain on 24 hours a day (like your refrigerator), it's always a good idea to unplug it—whatever it is—until you actually need to use it. Oh, and if you leave your computer on all day and night, that's zapping a considerable amount of energy as well. Turn it off so that it can rest and your bill can decrease.
Ways to Reduce Your Waste: Go vegan (or vegetarian) more often.
If there's a food trend that's uber popular right now, it's going vegan. Even if you're not ready to take that plunge, still consider eating vegan (or even vegetarian) a couple of times a week. Not only is it a healthy kind of lifestyle, since it takes approximately 2500 gallons of water to produce a pound of beef and close to sixty feet of forest is destroyed to make one hamburger, going meatless is a great way to conserve resources too.
Try out Sun Basket for a peak of what vegetarianism can be like!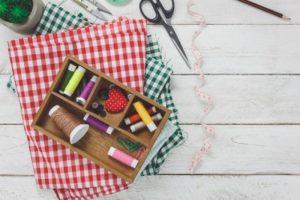 Ways to Reduce Your Waste: Repurpose clothing.
If there are clothes you've got that are too small, out of style or you're simply not into anymore, rather than tossing them away, give them to a local shelter, donate them to your local goodwill or have fun upcycling them. What exactly is upcycling? It's when you alter the purpose of something so that you can use it for longer. For instance, changing a pair of jeans into shorts or a jean skirt. If you hop on YouTube and put "upcycle clothes" in the search field, you'll be amazed by how many ideas will pop up to inspire you and get your creative juices flowing.
And don't limit yourself to just clothes! What about all the other materials you have laying around your house? Check out one of the ways we reused materials around the house to create something new like a pregnancy pillow!
Looking to recycle/donate a few things, check out these places that will help you do that!
Ways to Reduce Your Waste: Get your bills online.
In the States alone, did you know that each individual uses up a whopping 700 tons of paper? Wow. Something that you can do to put a dent into this is to go paperless when it comes to your bills. These days, you can have your invoices emailed directly to your email account. Matter of fact, take this up a notch by signing up for online magazine and newspaper subscriptions too.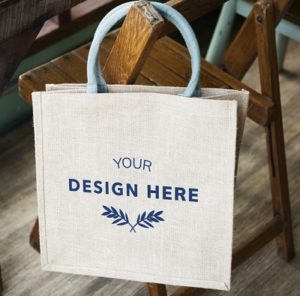 Ways to Reduce Your Waste: Use a cloth shopping bag.
When it comes to your everyday shopping, opt for using a recyclable bag made out of cloth rather than plastic bags that are provided by your favorite stores.
Since we use approximately 100 million bags per minute, you can see just how much plastic we're wasting. Oh, and when it comes to coupons, try using the ones that you can download to your smartphone and scan at the register. It's just one more way to save more paper.
"Green up" your house.
Using LED light bulbs. Turning down your thermostat. Installing a low-flow showerhead and toilet. Sealing your windows. Purchasing Energy Star appliances. Starting a compost. Regularlyreplacing your filters. Using natural light more often. Washing dishes and clothes at night (when your house is naturally cooler). Getting double or triple pane windows. These are just some of the affordable ways to make your home greener.
Check out the best thermostats for your home here!
Helping the earth one step at a time doesn't have to be hard. If your just not ready to make big changes, how about making a few small ones? They can be something as simple as using a reusable straw instead of a plastic one, or even using a Brita filter rather than buying plastic water bottles for a change! Earth Day is just around the corner! Go on, give it a shot!
Need more ideas? Don't fret! We Always have more! Go check them out!
Happy Earth Day, Everyone!