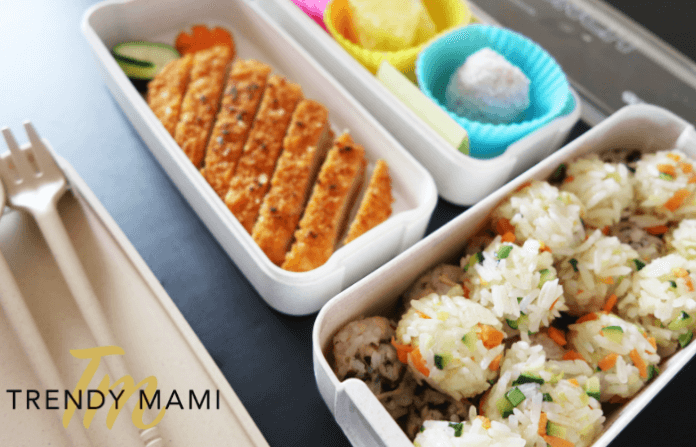 We hope you love the products we recommend! Just so you know, Trendy Mami may collect a share of sales or other compensation from the links on this page.
If you're not sure what to pack for lunch, try these healthy and easy-to-make bento box ideas! Originally from Japan, bento boxes are meals in packages containing multiple dishes and sides, usually separated into different containers or sections. While traditional bento boxes typically have rice, noodles, meat, and vegetables, you can find them in a wide variety made with almost any type of ingredient!
Bento Box Lunch Ideas
For these bento box recipes, we'll start by hand-making two different types of rice balls – one with fresh-cut veggies and the other with savory slices of tuna fish. Then we'll add a crispy cutlet of breaded codfish, a few fun pieces of edible decoration, and a sweet treat to end the meal. So get ready because they're almost as fun to make as they are to eat!
Making lunch for the whole family? Our favorite store to buy in bulk has got to be Sam's Club. Sam's Club offers everything you will ever need at a great value. You can shop in-store or online. If you become a Sam's Club member, you'll receive tons of special deals and offers. If not, you are still able to shop online and have it delivered straight to your door!
Sur La Table Cooking Classes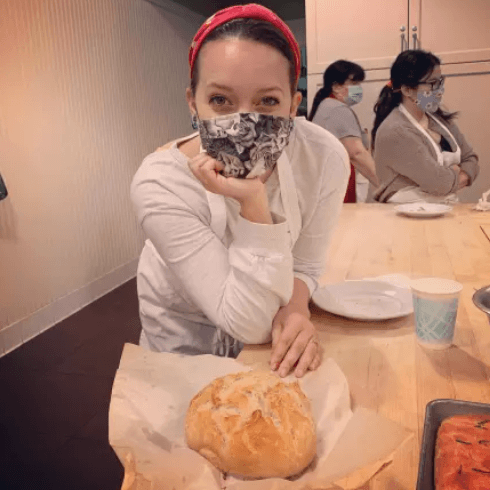 Before you get to baking or cooking something new, it can be a great idea to invest in some cooking classes. Sur La Table is one of the foremost places to take cooking classes, both in-store and online. We suggest their in-store classes where you can get advice in real-time, and enjoy every minute of the process! Learn to cook all kinds of cuisine that will give you a well-rounded repertoire of recipes!
Bento Box Ideas – 2 Delicious Bento Box Recipes
1. Vegetable Rice Ball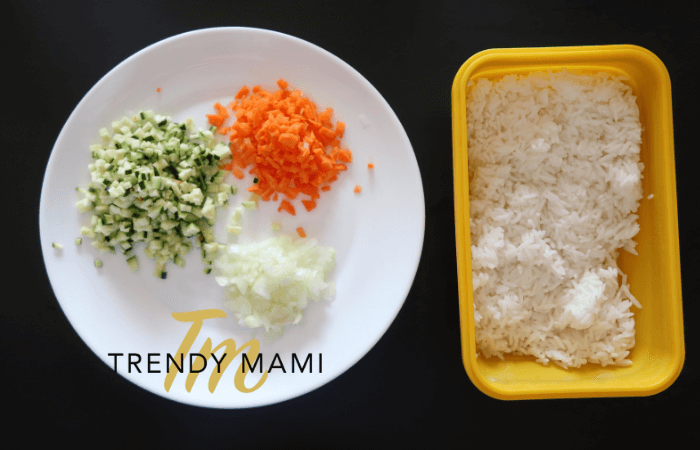 Ingredients:
½ chopped zucchini
½ chopped carrot
1 onion
1 cup leftover rice
Vegetable oil
Sesame oil
Salt
You can find all the ingredients in FreshDirect.
Instructions:
Add a drizzle of vegetable oil to the wok and heat for around 1 minute.
Toss the chopped zucchini, carrot, and onion into the hot wok, stirring to evenly coat the vegetables in oil.
Add a pinch of salt to the vegetables and mix together.
Now, add the leftover rice to the wok and toss to mix all the ingredients.
Sprinkle a little more salt and a small amount of sesame oil into the wok for extra flavor.
Once you mix everything, cover the wok with a lid and let it cook on low to medium heat for another minute.
After it's cooked, remove the wok from the stove and transfer all the ingredients into a small bowl.
To form the mixture into balls, we recommend wearing a pair of disposable gloves to prevent the rice from sticking to your fingers. Scoop or spoon a bit of the mixture into your palm and roll into a ball shape. Depending on the size of your bento box, you can make them as small or as big as you'd like.
2. Tuna Rice Ball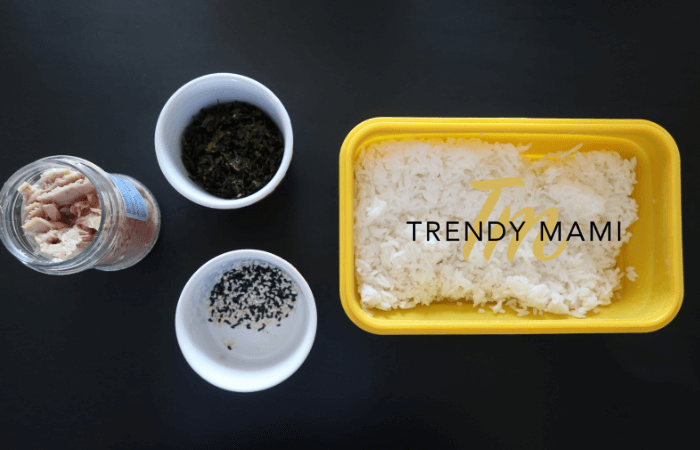 Ingredients:
½ cup of tuna
½ cup crispy seaweed flakes
toasted sesame seeds
1 cup leftover rice
1 tsp sesame oil
Salt
You can find all the ingredients in FreshDirect.
Instructions:
Place the leftover rice in a bowl (we recommend heating the rice to be a little warm).
Add the teaspoon of sesame oil and a pinch of salt over the rice.
Now add the tuna to the rice mixture.
Toss in the crispy seaweed flakes and a handful of toasted sesame seeds as well.
As with the other bento box recipes, we'll be using disposable gloves to mix the ingredients and form the balls. This helps prevent sticking as the rice and tuna can be a little hard to work with!
After mixing all the ingredients together, form small or large ball shapes from the mixture.
Putting the Bento Box Ideas Together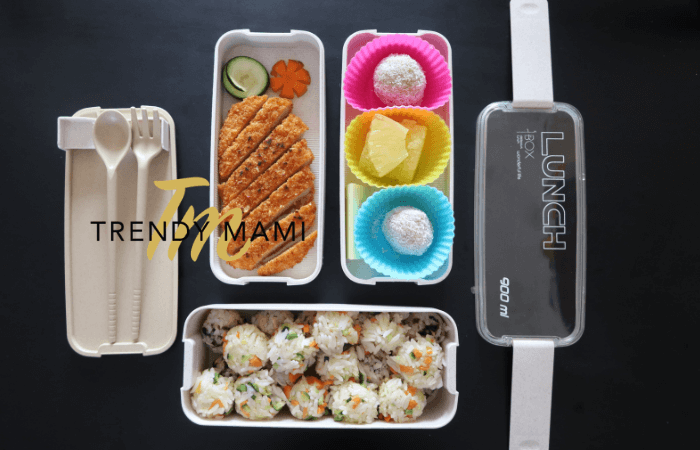 While the tuna rice and vegetable rice balls are filling enough on their own, you can also make this an entire bento box meal by adding a few other mouthwatering treats!
To match with the fish in the tuna rice ball, we'll also be serving up breaded codfish. We simply pan-fried the breaded cod until it was light and crispy, then we cut it into slices and added it to our bento. If you want fresh and high-quality fish, go check out Wild Alaskan Company!
Edible Decorations
The best bento box ideas are pretty and colorful, so you might also consider adding some edible decoration as well. For these bento box recipes, we spiraled a piece of zucchini and made a flour carrot. To make the flower carrot, cut a circular disc from a piece and carrot and make V-shaped grooves along the sides. Leave the center intact so that the "petals" of the carrots stay in shape.
Finally, we wanted to add something sweet to our bento box (because who doesn't love a little dessert with their lunch?). We choose to make our famous pina colada energy balls, which are low-calorie and packed with healthy fiber and protein. We then added a few slices of fresh pineapple as well. And there you go! This bento box is a perfectly sized meal that has delicious vegetable and tuna rice balls, crispy cod cutlet, sweet pina colada balls, and fresh fruit for dessert!
More Lunch Recipes 
Are you interested in whipping up a few other delicious recipes for lunch? Delight your tastebuds with our homemade ravioli pasta recipe or our homemade Chinese dumpling recipe that you can easily make for your next meal!