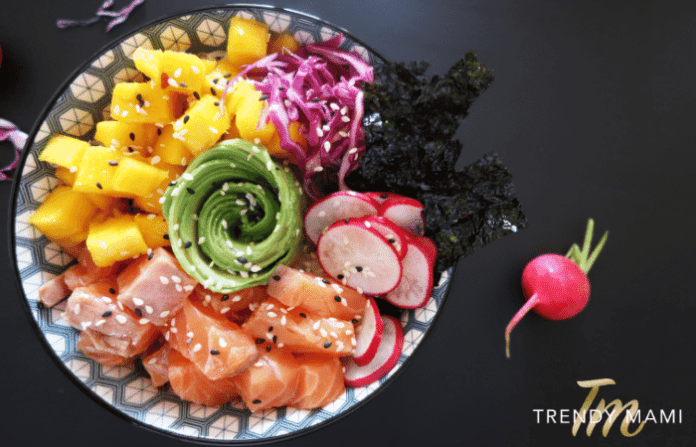 We hope you love the products we recommend! Just so you know, Trendy Mami may collect a share of sales or other compensation from the links on this page.
Your Pinterest feed is probably full of different poke bowl recipes. Usually made with tuna or salmon, poke (poh-keh) is the latest California craze that's slowly taking over the rest of the United States. It's a raw, sushi-grade fish salad that has been popular in Hawaii for decades. Finally, we've caught onto this delicious meal. You usually marinate your chosen protein in soy sauce and sesame oil, then combine it with other ingredients that can vary widely. It's super fun and tasty just like other yummy Asian dishes like Homemade Chinese Dumplings!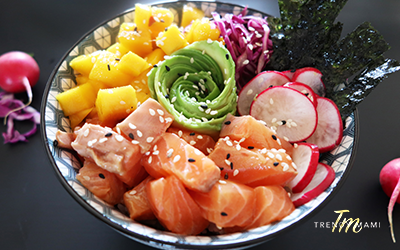 We've come up with the best recipe for poke bowl with tasty salmon from Wild Alaskan Company that you can get for 15$ off with promocode TRENDY15. For the fruits and vegetables needed for this recipe, check out Farm Fresh To You for deliciously fresh produce delivered straight to your door. Be sure to check out our recipe below and video tutorial for the best recipe for poke bowl ever!

Best Recipe for Poke Bowl – Salmon Poke Bowl Recipe
Ingredients:
Rice
¼ avocado
1 small radish
Seaweeds
Salt
Rice/Sake Vinegar
1/8 cup red cabbage
¼ mango

For the Ponzu Sauce:
1 ½ tbsp soy sauce
½ freshly squeezed orange juice
½ freshly squeezed lemon juice
Materials:
Instructions:
First, wash your rice thoroughly until the water is clear.
Once you've washed your rice, place in a bowl with water. Make sure the rice-water ratio is 1:1. You can do this by dipping your finger into the water and rice, checking that the level of the water is equal to the level of the rice.
Place your rice and water into a rice cooker. Then, turn on the rice cooker and let it work its magic.
In the meantime, cut up your chosen toppings: Radish, mango, red cabbage, etc.
Sprinkle some salt over your red cabbage to soften it.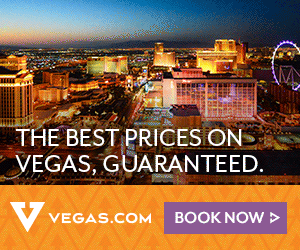 Note: The water from the cabbage will leak so make sure you place a plate underneath it to avoid a mess.
In a bowl, mix your rice wine vinegar, soy sauce, lemon juice and orange juice to create the ponzu sauce.
Cut your salmon or chosen protein into cubes and let it marinate with the ponzu sauce for 10-15 mins in the fridge.
The rice should be done at this point, transfer to bowl. You can sprinkle some salt and add 2 tsp of sesame oil and set it aside to cool down.
Take your avocado and cut it into slices, then give a little pressure with your finger to slide them into a trail, then roll inwardly and create a flower.
Sprinkle some salt and add some lemon/lime juice and let it absorb for 1 min before placing it on top of the bowl of rice.
Add your remaining toppings.
Cut the seaweed into stripes and place it along with the toppings. Sprinkle with sesame seeds.
Note: You want to add the seaweed last to maintain the crispiness.
Enjoy poke bowl!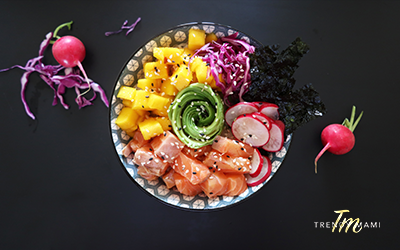 We hope you enjoyed this best recipe for poke bowl with the salmon you can get for 15$ of with promocode TRENDY15. If you did enjoy, please check out our other food articles to give you some quarantine cooking inspo! For instance, you may like these healthy summer salad recipes, or these recipes that're very similar to the poke bowl, buddha bowl recipes! Buddha bowls are a great vegetarian poke bowl alternative. So, if you're vegetarian or trying to consume less meat (including seafood), give our buddha bowl recipes a go or even try cooking one of our recipes with tofu. Happy cooking!