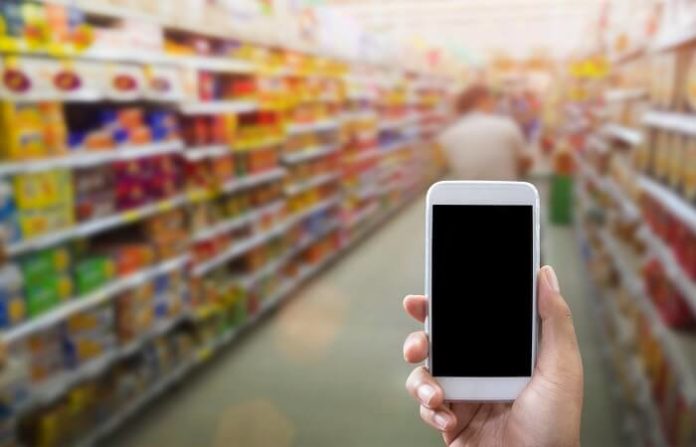 We hope you love the products we recommend! Just so you know, Trendy Mami may collect a share of sales or other compensation from the links on this page.
Amid the COVID-19 breakout, an increasing amount of territories and pockets of the world are finding themselves needing to hide away in order to avoid any risk and exposure. Unfortunately, we all still need supplies during this trying time, and going out may not be the best option for all. Luckily, there are numerous options for gathering food and supplies in the modern age of online stores. Because there is no known timeline as to when the Coronavirus disease will come to pass. It's best to be prepared with all necessities. These programs and grocery services all offer home shipping and delivery. Keeping you away from the crowded stores. So, let's get onto the best grocery stores that deliver to your home!
Just before we fully get into it, Mr. Steak are great places to look if you're in search of a great place to get your meat. They have a huge meat selection too choose from and can ship it right to your door!
Looking for some drinks to get delivered to your door, check out Winc., Vivino and Martha Stewart Wine Co. for some tasty wine!
Use PROMO CODE: AWESOMEREADER5 for 5% OFF your Vivino order!
Don't forget about your body and be sure to get all your nutrition in. Check out Pressed Juicery for some great juices. Be sure to use CODE: ROOTS-TM-10.
14 Food Programs and Grocery Stores That Deliver to Your Home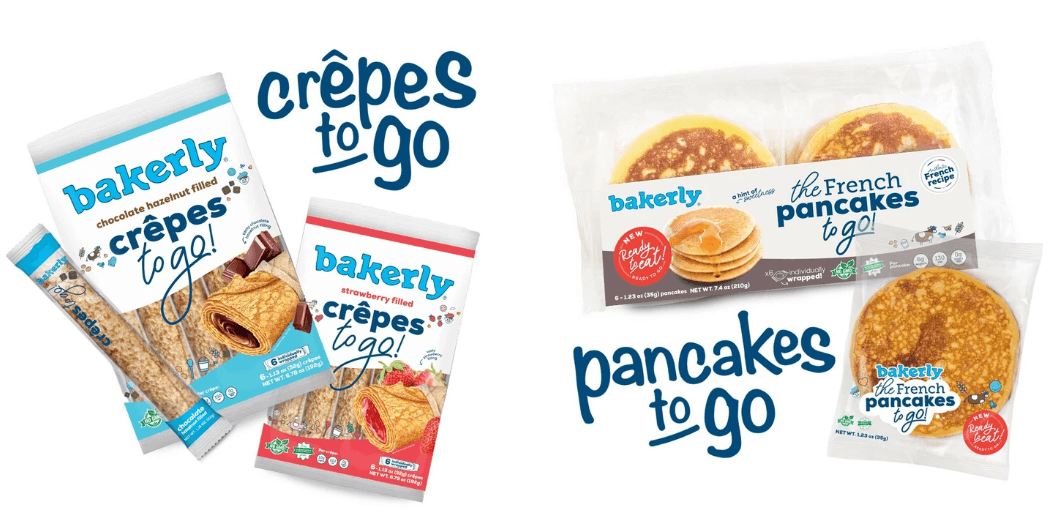 Lets just say breakfast is the most important meal of the day and I mean who doesn't love bake goods or pancakes? Bakerly provides tasty pancakes and baked goods that can be shipped right to your door. They even have tasty Crapes, common, there is no way anyone can resist crepes for breakfast!
Looking for tasty breakfast ideas, check out these butternut squash pancakes!
People choosing to live a vegan/vegetarian lifestyle will love the Sun Basket subscription box! Whilst it's not an entirely vegetarian service, Sun Basket offers a huge variety of quick to make and delicious plant-based meals that will satisfy vegetarians and omnivores alike. A lot of their ingredients are organic, and their recipes are some of the fastest tried and tested.
Looking for more fast recipes? Check out these freezer meal recipes!
Looking for some vegan food delivery options? Purple Carrot is the way to go! They have an amazing selection of meals weekly! Plus a few tasty treats to add to any box!
"Groceries in as fast as 1 hour". Instacart is known for their fast service, as well as their wide selection of consumer's favorite grocery stores. Using Instacart will more than likely give you access to your favorite and trusted local grocery store. With 1000's of products offered on their site, Instacart is a great spot to grab all your food and household necessities. You also have access to fresh produce, which separates Instacart from many delivery services. For your weeknight dinner needs, and general grocery items, you'll want to check out Instacart. It is one of the best online stores that deliver to your home. The only downside to Instacart is that to find out if delivery is currently available in your town you need to go through their flow of entering your email address, phone number, and a physical address. We hope this helps you decide if Instacart is for you.
Looking to earn some extra money during this time? Becoming an Instacart Shopper is a simple, yet great way to earn money. Plus you get to choose your hours, it doesn't get much better then that!
Trying to live a healthy lifestyle? Check out these grocery items you should have on your grocery list!

GrubHub is one of the many most known food delivery apps out on the market. You can order food right on their website or app and get it delivered right to your door. GrubHub has a variety of local restaurants you can choose from, plus they have perks for ordering with them, they offer deals and restaurant rewards that can save you up to $100. Order with them today and support local businesses.
Use PROMO CODE: GRUBFREE for Free Delivery on Orders $15+
Looking for some wine delivery services to pair with your GrubHub order? Give Wine.com and Wine Insiders a look! They have the worlds largest selection of wine, we are sure you will find your favorite wines there!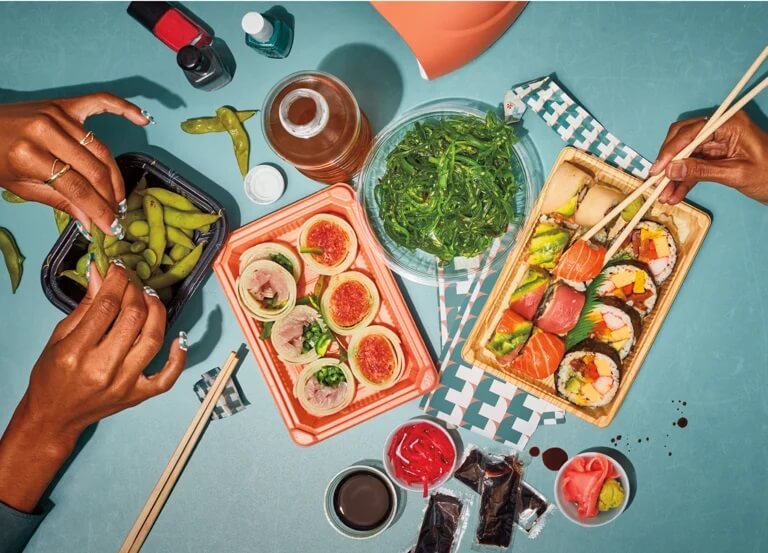 Staying in for the day, perhaps too busy to cook or looking for something different. DoorDash is your answer. They even offer a $0 delivery fee for first time customers. You can order straight from your phone or computer and have your fresh food delivered right to your door. Give their site a look and order yourself some tasty lunch. Oh and best part, you can avoid all crowds!
Need some extra money? Looking to become a DoorDash driver, sign up here today!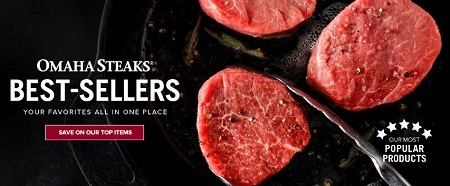 Omaha Steaks basically has it all. They have a variety of products ranging from, Steaks, Meats, BBQ, Seafood, Meals, Side dishes, Starters, Wines and a even Dessert! When we said they have it all, we meant it! They don't only sell high quality hand cut steaks, but they also ship it right to your door for free! I mean what else could you ask for! All you do is go to their site, pick your favorite cuts, maybe grab a bottle of wine and checkout. If you are in need of a quick delivery, Omaha Steaks is able to do that too with quick-ship!
Looking for other great quality meat? Perhaps some Bison to grill up? Check out The Honest Bison for Bison burgers and Bacon wrapped Medallions!
Looking for recipes too cook? Check out these dumpling recipes!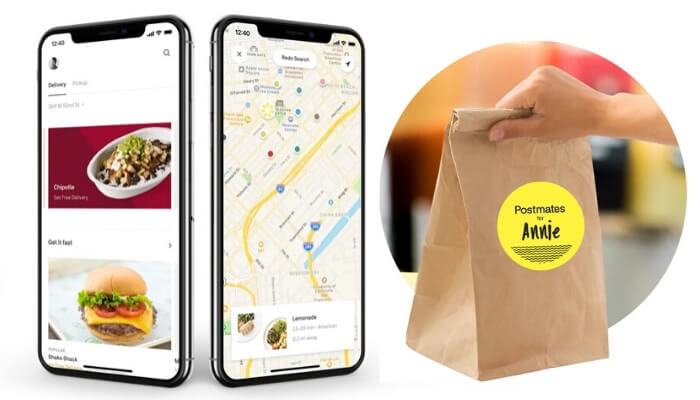 Postmates offers a variety of food options in most metropolitan areas of the United States. From fast food, to your favorite local diner, to even your grocery store from the down the street. Postmates is as simple as setting your location, finding the food you're craving, and sending in the order. If you're looking to really avoid contact with other humans, and want to even limit interaction from fast food joints. You'll want to check out what Postmates has to offer in your area.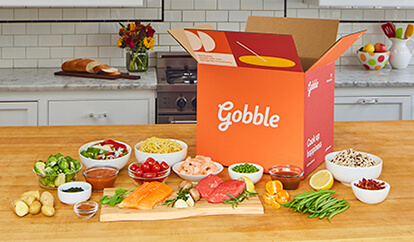 Gobble is a great service where you choose your meals every week. It's a simple food delivery method. They prepare the ingredients for your meal materials and ship it right to your door! The best thing is that all the meals can be made in 15 minutes. If you're a busy parent and cooking for 40 minutes is just not do-able, Gobble is your answer!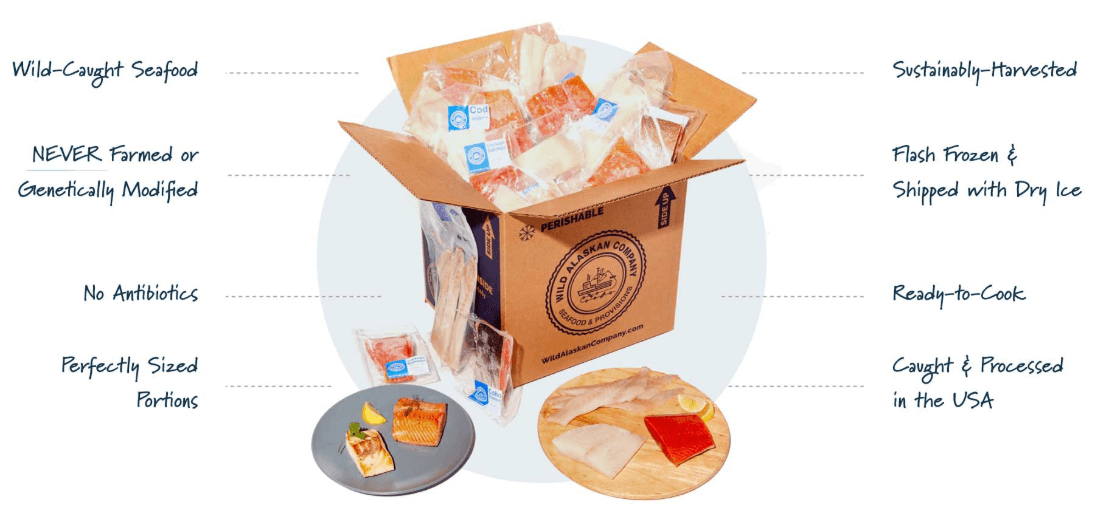 Wild Alaskan Company strives on providing fresh, small batch sourced seafood to all of its members. Becoming a member of Wild Alaskan Company, you can enjoy a monthly delivery of bulk seafood products for a fraction of the price. Especially with the uncertainty of COVID-19, families are being advised to have a suitable amount of food and supplies packed away. Becoming a member of Wild Alaskan is a great option for fish lovers who are looking to store away food for the foreseeable future. Use PROMO CODE: TRENDY15 at checkout for 15% OFF!
Looking for recipes to cook with salmon! Check out these 4 ways to cook salmon!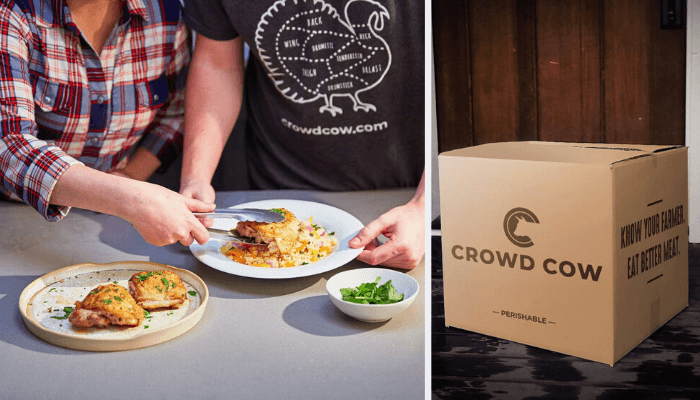 I guess you can same meat is a hot commodity now a days. Crowd Cow has every meat you can imagine. They not only do they have everything, they are also known for their high quality meats! Crowd Cow is a subscription based box that allows you to choose a Custom Box, Steak Lovers Box and Japanese Wagyu Box. Yes we said it, they even have Wagyu! You can also have it shipped right to your door, in fact they have free shipping.
Want to grill up some meats, check out Traeger for the perfect wood-fire grill!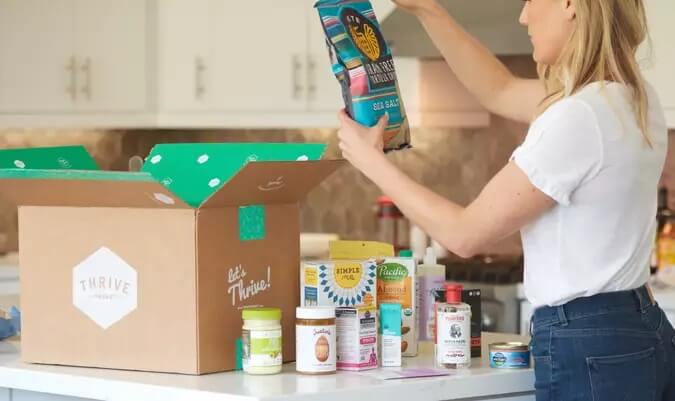 Thrive Market is a great online grocery store that proudly offers over 6,000 organic and non-GMO products, and at a discounted rate of up to 50% off. All delivered to your home. Thrive Market allows you to shop by your diet and food values as well. So, any member that needs to stick to their paleo or ketogenic diet during this period can easily do so through Thrive Market's easy to use online store. They also offer beauty and bath products, supplements, and non-toxic home cleaning supplies. Thrive Market is the right choice for anyone who is conscious about the products they use, and want to stick to clean-sourced products and/or a specific diet or food restriction.
Looking for a similar food delivery place like Thrive Market? Give Food Kick a look! They have a variety of products to choose from if you are on a health kick!
On a side note if you are looking for food delivery that is more tailored to your diet, check out Hungryroot. Hungryroot will stock your fridge with groceries weekly based on your food profile! Weather you're a picky eater or have dietary restrictions, Hungryroot can help you with anything!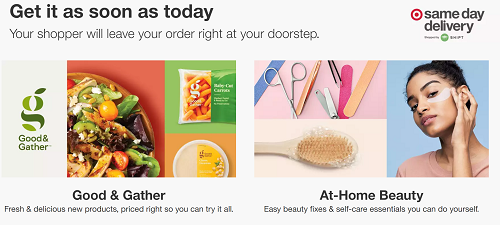 Target is an awesome place to shop for food in bulk and hey, you can even make your grocery list directly on the app! If you make your grocery list on the Target app, you'll also get to use a savings tool called Cartwheel. This allows you to add items to your list and see savings offers on similar items. For example, if you add chocolate bars to your list, you'll see deals on various types of chocolate bars. To start saving, simply select the "For You" category to scroll through the deals on items you may have bought in the past and you know you purchase often, so you can save more when you shop for food.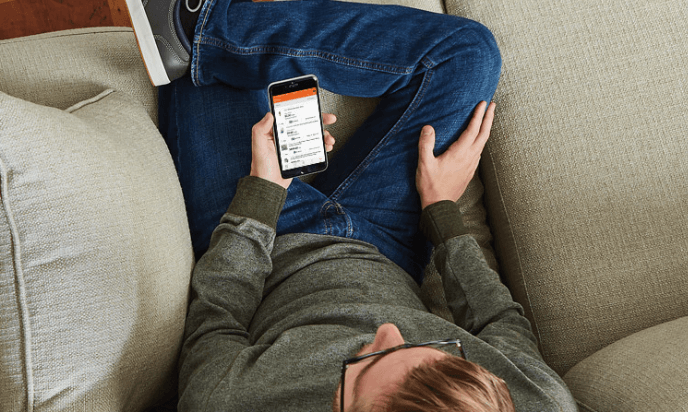 While you're unlikely to find many food and grocery options at The Home Depot, you will be able to find necessities for keeping your clean. While staying put in your home will certainly help reduce your chances of getting in contact with any COVID-19 carriers, you will still need to keep a sanitary home and surrounding. Stocking up on cleaning supplies like bleach, dish soap, cleaning wipes and hand soaps will help keep up a healthy and clean household for you and your family. If you need to stock up on these items listed, you'll want to check out Home Depot's online store.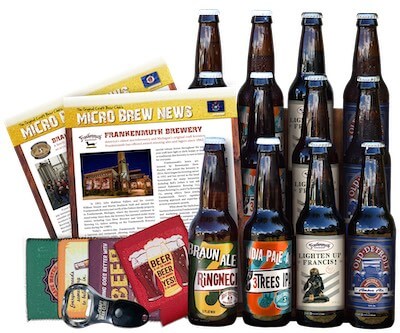 Craft Beer Club is a great place to get beers shipped to your house! Their subscription program features delicious beers from all over the country. Perfect for a beer connoisseur.
While it may be dangerous to be out in large crowds during this virus outbreak, that shouldn't stop you from being able to get your groceries. Luckily, with these grocery stores that deliver to your home. You'll have a host of places and sites you can visit in order to prepare and grab everything you may need.
So, stay healthy, be vigilant, wash your hands and stay safe! Wipe down and clean your household as often as possible. Keep away from large crowds unless absolutely necessary. Being proactive will help you and your family stay healthy during this time.
In addition, we also have a great article on how to make your own hand sanitizer and cough drops!