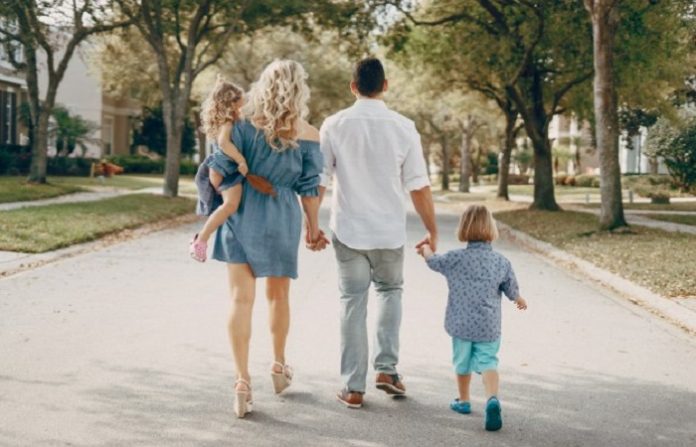 We hope you love the products we recommend! Just so you know, Trendy Mami may collect a share of sales or other compensation from the links on this page.
If you're a parent like me, you probably have tons of family pictures floating about your home. Wouldn't it be nice if you can actually showcase them? Sure, you may have some displayed in your living room and maybe a few more in your bedroom, but I'll bet that most are hiding in a drawer somewhere or languishing on your computer or smartphone. It's a shame, because why did you take the pics in the first place?
Good news! You can actually display more than just a handful of beloved family pictures—if you look beyond standard picture frames and photo albums. There are many creative ways you can showcase your beloved photos. And why stop at pictures? Many of these methods can also be used to highlight your children's precious artwork. Who says that their drawings should only go on the fridge?
Useful info before we get to it, If you're interested in improving your interior design skill, Kelly Wearstler, the famous designer, is actually teaching interior design in Masterclass!! All classes are available On Demand for just $90 USD. The excitement doesn't just stop at just 1 class – your audience can pay $180 for an All Access Pass, which allows for access to ALL MasterClass content for 1 year!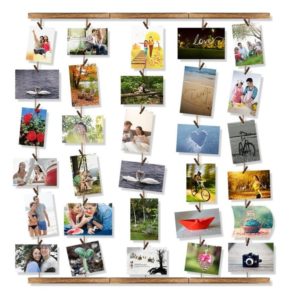 One of my friends has a similar frame to this in her home, and when I saw it I was impressed. She had dedicated a whole wall to her display that featured multiple rows of family photos and special moments from international travel. This particular wood frame is easy to install, and you can hang up to 30 pictures. I like that you can easily change out the pics. You can also choose to orient the frame either horizontally or vertically.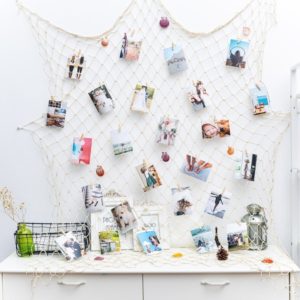 If you want to add a nautical or beach theme to your home, consider this display. It comes with 40 clips for your pics and cute little seashells as accents. The stretchy nature of the net allows you to hang this up however you like.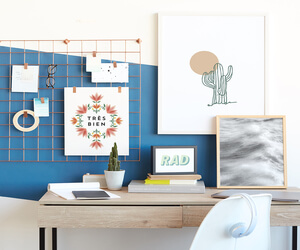 Furthermore, you can use this beyond the home. I can totally see this at a beach wedding, hanging above the sign-in table and displaying the bride and groom's favorite pictures.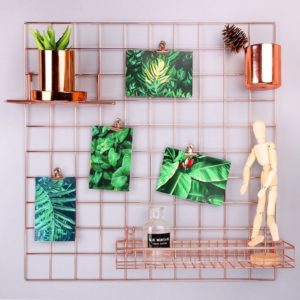 In contrast to the previous two frames which boast holding 30-40 pictures, this photo organizer only holds up to five pics. It's the perfect size to hang in your work cubicle or home office. You can jazz it up a bit, as the image above suggests, by buying additional racks and shelves (also made by Simmer Stone) and put small knick-knacks on it.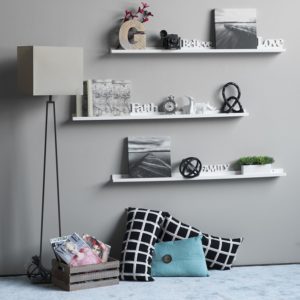 These ledges are perfect for showcasing larger, framed photos or art; canvas artwork; or thin hardcover books—particularly children's books. Imagine using these lightweight ledges to display your kids' beautiful masterpieces.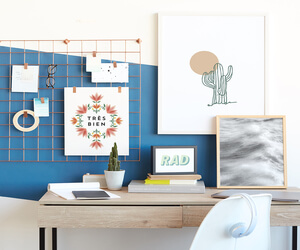 Alternatively, consider installing them in your children's bedrooms at their height to store their favorite books. Since the books would face forward, they'll be spotted more quickly and will always be accessible.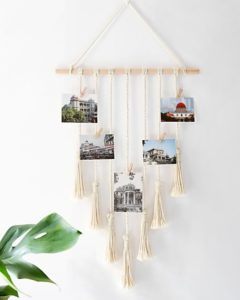 Setting up this photo organizer couldn't be any simpler. All you have to do is hang it on a hook or nail, and you're good to go! Although it doesn't appear to be very big (about 17" wide and 26" tall), it comes with 25 wood clips.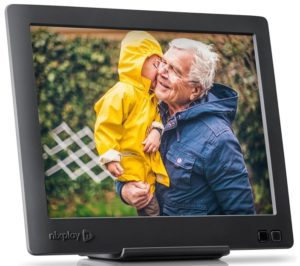 Although a digital photo frame isn't decorative as the other photo displays featured on our list, it's a great way to show off multiple pictures in your home. This digital frame has 10 Gb of storage, can sync up with up to five other frames anywhere in the world, and has a playlist function. It's also wi-fi capable, which means that you can easily send photos from your smartphone to the frame at any time. For example, if your mom has this frame at her house, you can send the latest pics of your kids to her from the comfort of your home.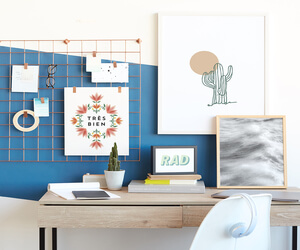 We take pictures to capture treasured memories in our lives. Whether it's a major event like a birthday, or simple acts like playing with the family pet, we all have a collection of photos that highlight these moments. It would be unfortunate if we are capable of showcasing only a small fraction of them in our home.
Take time to examine your living room, family room, or other room in the house where you'd like to prominently display some photos. Find a bare wall or small corner and see if any of the items on our list may help you.
Comment and let us know what you came up with to showcase pictures around your home!
Happy decorating!