We hope you love the products we recommend! Just so you know, Trendy Mami may collect a share of sales or other compensations from the links on this page.
–
The highlight of the holiday season is definitely the fabulous feast we get to enjoy with our families and celebrate the holiday season with a festive spread of food. But when the holidays end, everyone's left dreading living off of the typical turkey stuffed sandwich and wondering what other leftover recipes the world is hiding! Don't worry, you won't have to let those delicious leftovers go to waste because we've got a couple of delicious holiday leftover recipes for you to enjoy. Whether you have a little or a lot, you can make use of one of these tasty recipes! Be sure to watch our video tutorial below for a little extra help in the kitchen.
Holiday Leftover Recipe 1: Turkey Spinach Cannelloni

What You'll Need:
250 g fresh lasagna pasta
400 g roasted turkey
250 g boiled spinach
2 egg yolk
6 tbsp parmesan cheese
2 tbsp bread crumbs
800 ml milk
70 g flour
1 scallion
1 garlic
100 g butter
Salt, pepper, and nutmeg
Looking for a place to get your groceries? Get all the veggies you need for the holidays from Farm Fresh to You and everything else via Instacart, we all know heading to the store during the holiday is not always easy and is time-consuming, so why not have it come to your doorstep?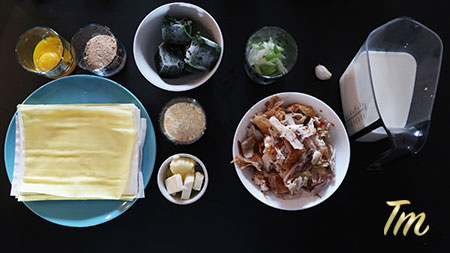 What to Do:
Melt ½ tbsp of butter in a pan and stir-fry the spinach with garlic.
Remove the garlic and set it aside to cool down.
In a mixer, ground the meat and add the spinach.
Add the egg yolk and 4 tbsp of parmesan cheese, then sprinkle some nutmeg and mix.
If the mixture feels too dry add 3-4 tbsp of stock, gravy, or 2 tbsp of bechamel sauce.
In a pan, add the scallion with 60 g butter then add the flour, and gradually add the boiled milk.
Cook for 2 mins and add salt, pepper, and nutmeg as you desire.
Cut the pasta into several rectangles, boil for 1-2 mins, then place in a wet towel to cool down.
Place the filling on the pasta rectangles, roll the pasta, and place it in a casserole dish, previously buttered and layered with some bechamel cream.
Cover the cannelloni with bechamel and sprinkle the parmesan cheese mixed with bread crumbs on top.
Add dices of the remaining butter then bake for 25-30 mins at 200° C.
Enjoy!
Holiday Leftover Recipe 2: Mashed Potato Croquette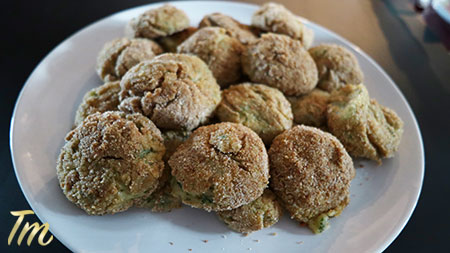 What You'll Need:
1 tbsp butter
Mashed potatoes
Bread crumbs
1 tsp nutmeg
A slice of ham
½ oz parmesan cheese
Olive oil
¼ oz parsley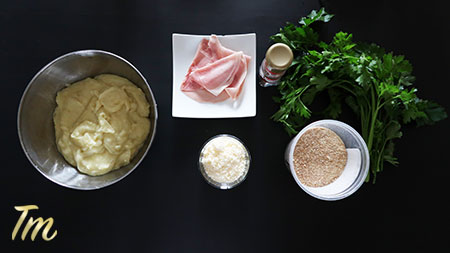 NOTE: The portions of the ingredients are not precise. Depending on how much mashed potatoes you have left, you can add each ingredient to your preference.
What To Do:
Warm the mashed potatoes.
Add parsley and parmesan cheese and mix whilst it's on the stove.
Add the ham, finely chopped, and mix through.
Take it off of the stove and sprinkle it with salt and nutmeg, allowing it to cool.
Preheat the oven to 180°C.
Create small balls of the mixture with your hands, then roll the balls in the breadcrumbs.
Bake for 15 mins (optional: Add a bit of olive oil on top before baking).
Serve and enjoy!
NOTE: If the mashed potatoes are too soft, add some flour.
Holiday Leftover Recipe 3: Cranberry Sauce Oatmeal Bars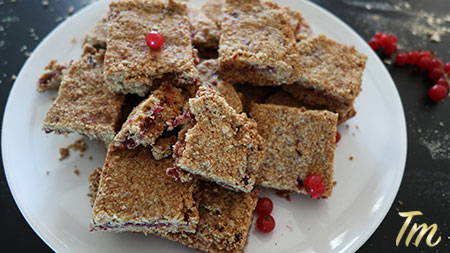 What You'll Need:
2 oz old-fashioned rolled oats
2 oz flour (2 oz all-purpose white or 1 oz all-purpose white with 1 oz whole wheat)
1 oz brown sugar
1 tsp baking powder
1/2 tsp baking soda
1/2 tsp salt
½ oz cold unsalted butter, cut into small pieces
½ oz coconut oil
Homemade cranberry sauce (3.5 oz – 14 oz)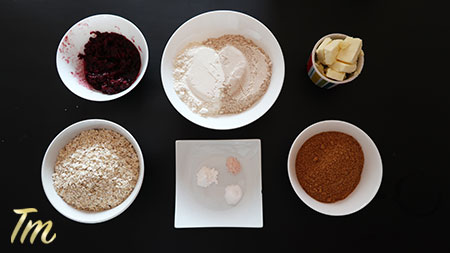 What To Do:
Preheat the oven to 350ºF.
In a large bowl, mix together the oats, flour, brown sugar, baking powder, baking soda, and salt. Use your fingers to rub in the butter until everything is moistened and no pieces are bigger than the oats.
Spoon three-quarters of the oat mixture into a 13″x 9″ cake pan. Press down on it firmly to form a firm layer that evenly covers the bottom of the pan. Add the cranberry sauce in dollops and spread it in a thin layer over the oat layer. Finally, sprinkle with the remaining oat mixture.
Bake for 25-28 mins.
Allow it to cool in the pan on a wire rack. Cut into 8 strips along the length of the pan and 3 strips along the width yielding 24 bars.
Enjoy!
Make the Most of Your Holiday Leftovers
We hope you enjoyed our article on these quick and tasty holiday leftover recipes. Need help? Check out our video tutorial! If you did enjoy these, please check out our other articles: Here's a Garlic Mashed Potato Recipe for Your Holiday Meal and Need to Cook a Holiday Turkey? Follow This Recipe for a Perfect Turkey.