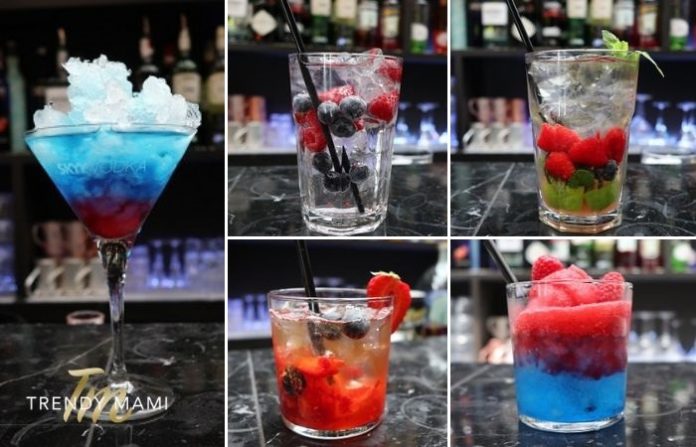 We hope you love the products we recommend! Just so you know, Trendy Mami may collect a share of sales or other compensation from the links on this page.
Kick off the summer with a 4th of July party! Grill up some food on your BBQ, mix up a few cocktails, enjoy the beautiful firework show and don't forget to celebrate Independence Day!
Since we all love a good cocktail while we are out in the sun on a beautiful summer day, we decided to share a few of our favorite cocktail recipes that will surely impress your friends and get you into the holiday spirit with its bright red, blue and white colors!
A great place to get your drink supplies is Drizly, seeing as how you will need alot of them! Or if you're looking for a quick dinner delivery to pair with your cocktails, give Seamless a look! You can even get 25% off first order of $15+ while ordering from their app with code AFF25!
With that being said, we have 5 delicious cocktail recipes that will WOW the crowd! Go on and give a few, or all of them a shot! (No pun intended)
1. American Sky Cocktail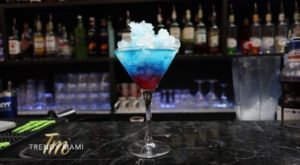 Instructions:
Crush 2 cups of ice in a blender.

Pour ⅔ of the crushed ice in the glass, then add the sour, or lemonade if you don't have sour.
Then add a shot of grenadine and a shot of blue cauracao.
Fill the remaining ⅓ of the glass with more crushed ice and top it off with some vodka. Cheers!

2. 1776 Cocktail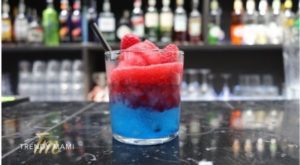 Instructions:
Put all the ingredients from the red layer in a blender and blend. Then put it in the freezer till the rest of the drink is ready. 

Then, crush the ice cubes in a blender till you have about 1.1 oz of crushed ice.
Fill your glass 1/3 of the way up with the crushed ice.
Add blue curacao
Add more crushed ice (an additional ⅓ of the glass) then add gin.
Add more crushed ice then top with the drunk raspberry granita you set in the freezer to keep frozen!
Tip: If you really want the white to show and not get blended in with the red and blue colors, add some white food coloring or even a bit of piña colada mix! I would personally recommend the piña colada mix but white food coloring also works and doesn't change the taste of the drink.
Lastly, if you're not into either of those options, put the white ice on top, that way you will still have all three layers without having to change much other then the placement of each color.
3. White Wine Berry Sangria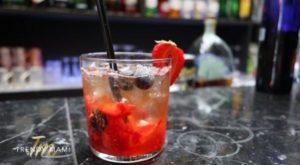 Instructions
:
Add raspberries and chopped strawberries and blueberries in a glass and muddle

Fill your glass with ice.

Then add the strawberry vodka, followed by the lemon soda and Brandy.

Then top with white wine, stir, garnish with a strawberry and enjoy!

4. Berrjito Cocktail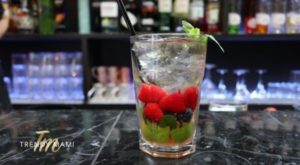 Instructions:
Add limes and brown sugar, muddle a bit.

Then add mint leaves and muddle some more. Try to dissolve the sugar as much as possible.

Add blueberries and raspberries followed by the ice.

Add both white and golden rum.

Then top with club soda.

Stir to combine, then garnish with additional mint leaves and berries as desired.



5. Berry Bomb Cocktail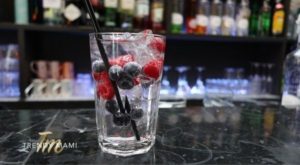 Instructions:
Fill your glass 2/3 of the way with ice.
Add berries like blueberries and raspberries
Then fill the rest of the glass with ice to the top.
Add club soda till your glass is full, stir and enjoy!
Hope these drinks will keep you happy, refreshed and cool this 4th of July! Happy Independence Day Everyone! Cheers!
Also, if you're looking for more cocktail recipes! We do have more! Just because this cocktail list is over, doesn't mean your search for exotic cocktails should be too! Check out these other recipes we have created!