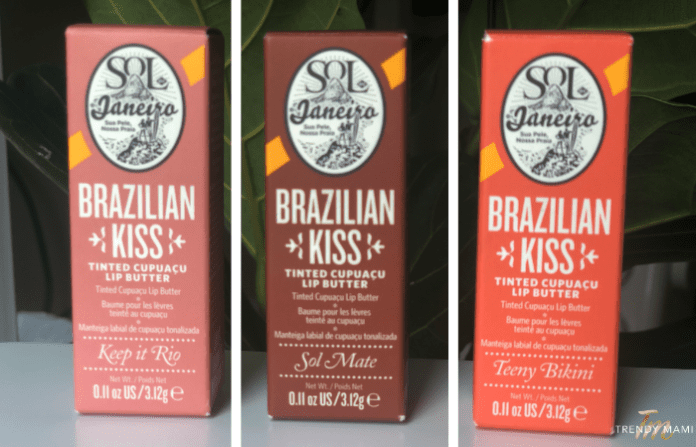 We hope you love the products we recommend! Just so you know, Trendy Mami may collect a share of sales or other compensation from the links on this page.
The first time I used a Sol de Janeiro product was after reading amazing reviews of their Bum Bum Cream. I decided to give it a try and it was instant love! This product made my skin soft, moisturized and it smelled heavenly. I loved the smell so much that I even purchased their fragrance with the same scent. After such a great first impression, I wanted to share my findings. After writing the Sol de Janeiro Review – SOL Cheirosa '62, I was hooked!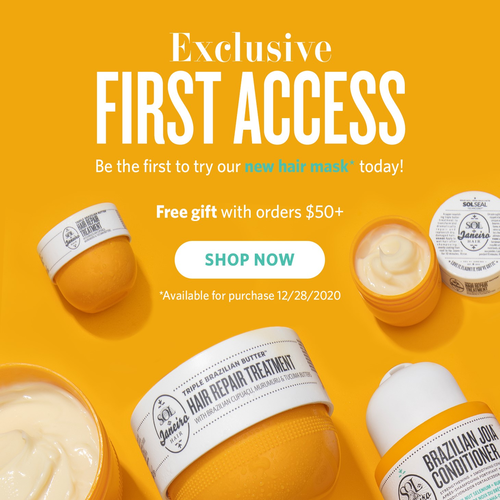 Brazilian Kiss Cupuaçu Lip Butter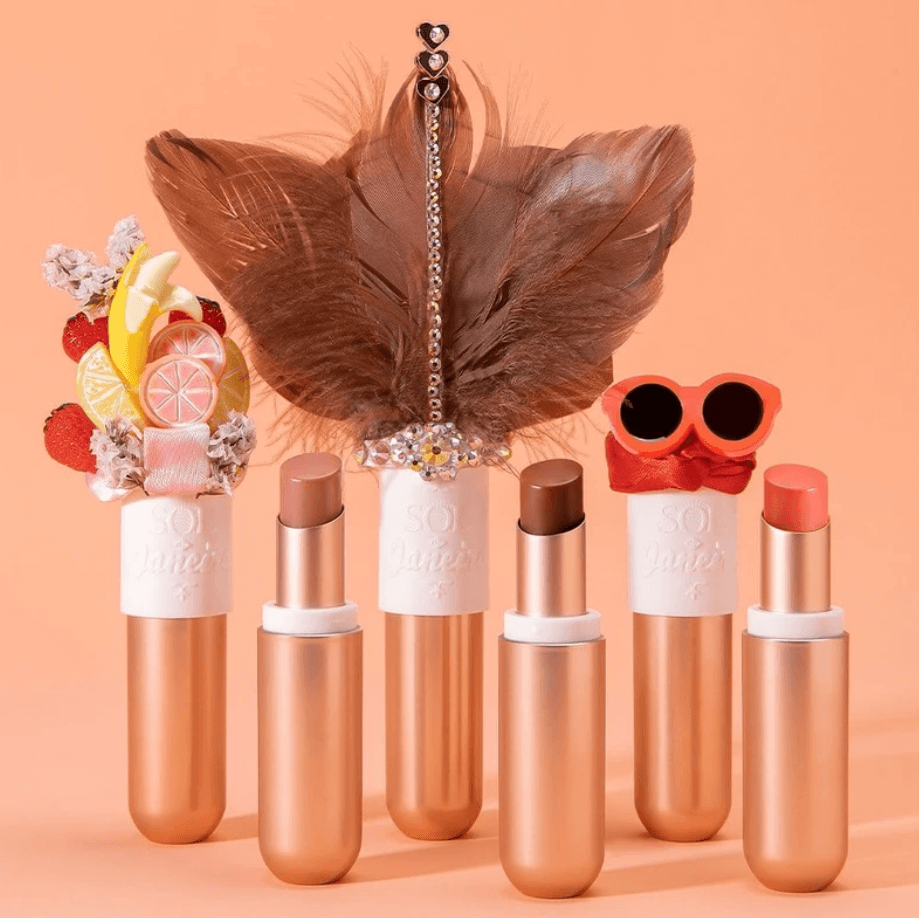 Last winter my lips were ridiculously dry so while shopping for a lip balm I found Sol de Janeiro Brazilian Kiss Cupuaçu Lip Butter. The brand already had my full trust, so I bought it right away and it became one of my all time favorites! The original Brazilian Kiss Lip Butter is nourishing, repairing, and smells delicious, also it's HUGE, like the old school oversized lip smackers.

Now you can understand my excitement when I saw the announcement of the new Sol de Janeiro Brazilian Kiss Tinted Cupuacu Lip Butter balms.
Now, after a month since it was released, I'm finally able to try all 3 Brazilian Kiss Tinted Cupuaçu Lip Butter, but before I tell you about my own experience with the product, let me give you the info from the brand itself.
Brazilian Kiss Tinted Cupuaçu Lip Butter
The new product is available online for $20, it shares the Brazilian Kiss Cupuaçu Lip Butter's formula, adding in three sheer shades:
Keep It Rio

Teeny Bikini

Sol Mate
Each tinted Brazilian Kiss lip butter is formulated with what Sol de Janeiro calls its "Brazilian Beauty Blend" blend: cupuaçu butter, antioxidant-rich açaí, and conditioning coconut oil to transform dry lips into nourished, soft lips that smell like a dessert.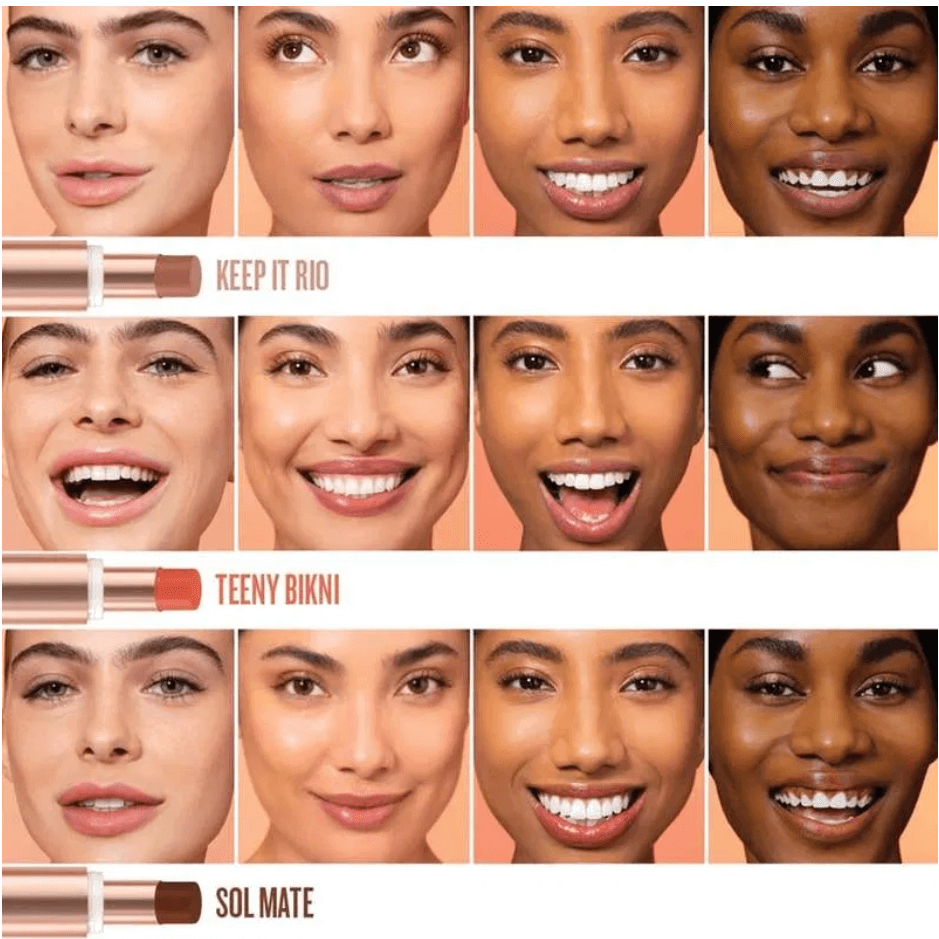 As the website states "This is the lip butter for kissing. Moisturizing for lusciously soft lips and with just a sheer tint of color that won't get in the way of kisses. In Brazil, we encourage kissing! This is the ultimate lip treat for kissing (with just a flirty hint of color)." What's more convincing than that? If your answer is "An honest review", then here you go.
Before writing this review I tried the 3 tinted Brazilian Kiss lip butters alternately for a week, applying it about 2-3 times a day (more so to keep the color on). I had a few questions myself when I bought it so I decided to answer them all here.
Sol de Janeiro Review – Brazilian Kiss Cupuaçu Lip Butter 
Can you smell the fragrance on your lips?
YES! It smells heavenly and the scent definitely stays. FUN fact, the delicious smell lingering from my lips helped me refrain from indulging in sweet snacks!
How many layers does it need for the color to show?
I have a medium olive skin tone, the Sol Mate color shows right away! The shade is pretty noticeable, it gives that trending brown tint which I love for a night out. The Teeny Bikini takes just a couple more layers and I LOVE this coral tint, it's so fun and summery!  Keep it Rio is definitely more on the neutral side for my skin tone. The first layer gives me a boost of moisture and with a couple more layers, the color stays.
Does it actually moisturize?
It really does! After wearing it for a few days, my lips feel really soft and hydrated. I've never felt so ready to face the cold and dry winter air. Even despite the long wait for this rollercoaster of a year to end!
How long does the color last?
It takes hours for the color to fade unless you're eating/drinking, in that case you'll probably want to give it another layer after you're done.
Overall I'm really satisfied with this product from Sol de Janeiro, it satisfied all my expectations and I might even stock up on them before they sell out!
If you need more inspiration for fragrances checkout our article on Dossier. If you'd rather DIY and make your own beuaty products, we have some ideas for you! Follow along with out video tutorials for a DIY Cleansing Balm and DIY Hair Masks.