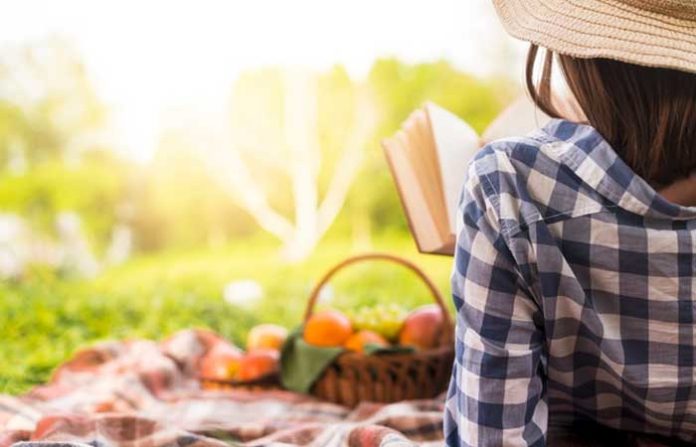 We hope you love the products we recommend! Just so you know, Trendy Mami may collect a share of sales or other compensation from the links on this page.
 With the days getting longer and the weather getting warmer, there's nothing more relaxing than lounging outside in the sun with a good book for spring. Whether you're traveling to the beach for Spring Break or needing a well-deserved break from all the Spring cleaning, we have a couple of amazing reads that you won't be able to put down this season.
Best Books for Spring 2021
This Is Big: How the Founder of Weight Watchers Changed the World — and Me by Marisa Meltzer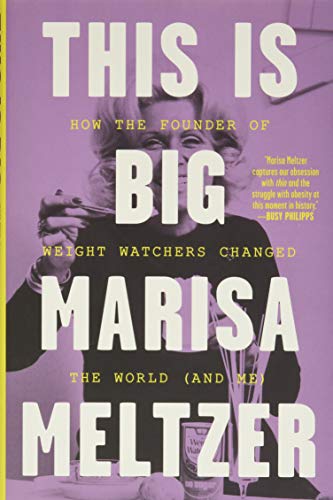 We're all familiar with Weight Watchers as a company, but do we really know this lifechanging business came about? Meltzer's witty and insightful story focuses on Weight Watcher's founder Jean Nidetch, and how she navigated decades of fad diets, body image issues, and women's rights to transform the weight loss industry as we know it today. As one of our top choice for spring books, this biography will have you thinking twice about bikini dieting season.
No Filter: The Inside Story of Instagram by Sarah Frier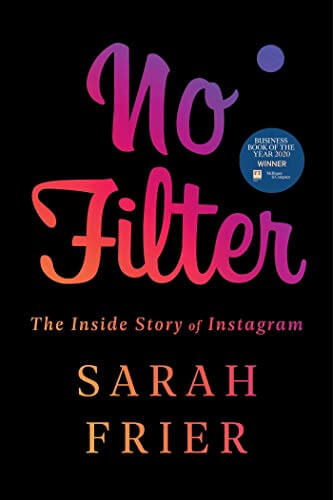 With Spring Break just around the corner, many of us are jetting off the beach, armed with bikini selfies and vacation photos to post on Instagram. But before you upload your next picture, make sure to read one of the best spring books, No Filter: The Inside Story of Instagram. It's a fascinating (and somewhat frightening) look into a social media conglomerate that has changed the way humans interact with each other.
The Enchanted April by Elizabeth von Arnim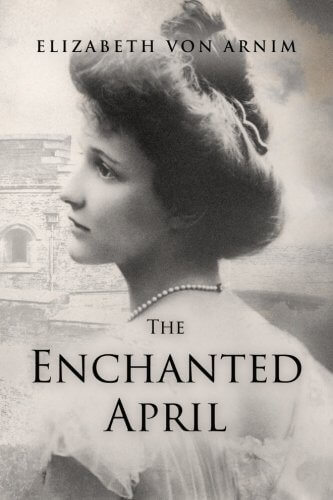 Four women answer a classified ad in the paper to spend a holiday abroad in an Italian castle in the colorful coastal town of Portofino. If you're dreaming about international vacations, beautiful Italian scenery, and romantic escapades, then you'll love The Enchanted April, one of our top picks for spring books.
Mosquitoland by David Arnold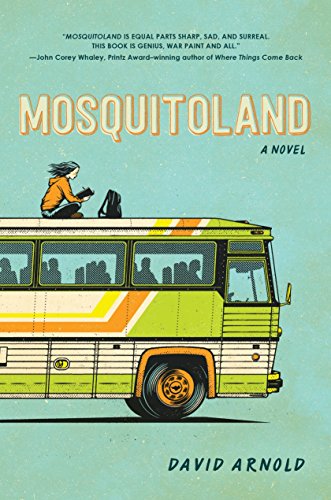 Mosquitoland follows the story of Mim Malon, a young woman who embarks on a cross-country journey via a Greyhound bus to reconnect with her sick mother. Along the way, she encounters other travelers and bizarre experiences that will change her notion about life and death.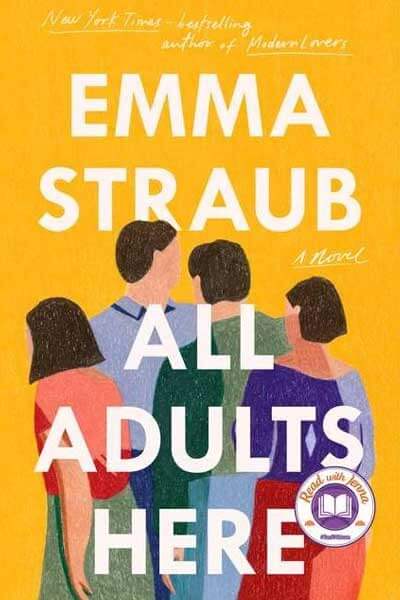 Coming of age stories are the perfect spring books to take with you on your next vacation, and All Adults Here is no exception. Straub emotionally packs multiple heartwarming, lifechanging, and intra-personal relationships into one beautifully told story about what it means to belong to a family.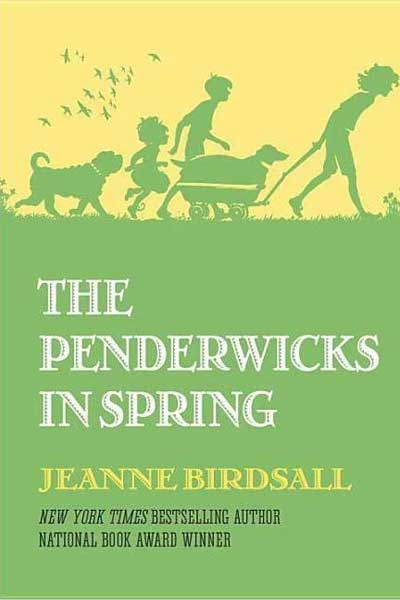 If you're looking for a heartfelt book about family, friends, and lovable, furry pets, then look no further than this hilarious antics of the Penderwicks. In this novel, the Penderwick family gets involved in ridiculous antics that show how strong a family bond can truly be. As one of the best New York Times Bestselling books about spring, the Pendwericks in Spring is a great easy read for this reason.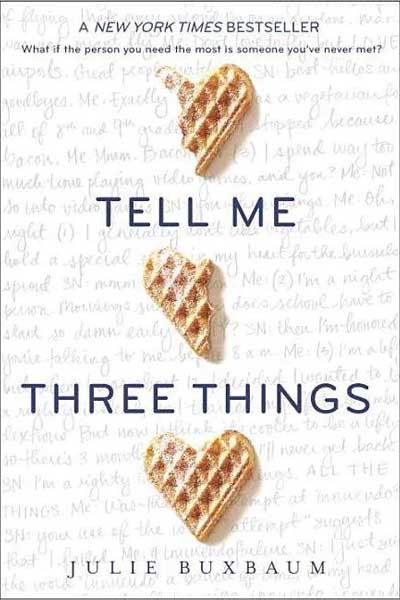 As one of the best spring books for young adults, Tell Me Three Things is a coming-of-age story that is the perfect mix of comedy, tragedy, love, and personal growth. Teenage Jessie faces some tough problems at home until she encounters a complete stranger online who becomes her companion and confidant through these troubled times.
Wine Girl: The Obstacles, Humiliations, and Triumphs of America's Youngest Sommelier by Victoria James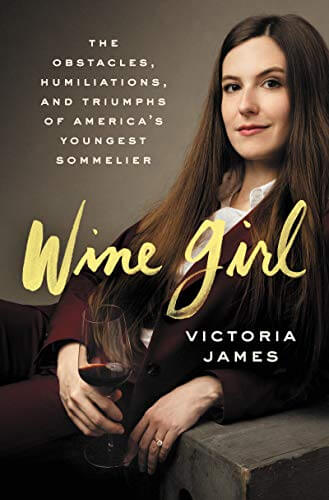 This autobiography follows the country's youngest sommelier ever to work in a Michelin-starred restaurant. Diving deep into the dark, twisted, and somewhat deranged world of the restaurant and wine industry, James' powerful story sheds light on how she overcame a world of sexual harassment and age discrimination to become one of the most powerful women in the gastronomic world.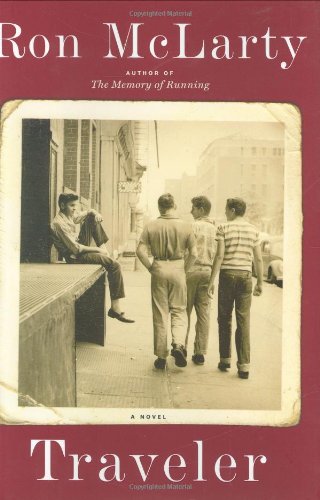 Interested in spending your spring break solving a mystery? Then pick up McLarty's latest hit, Traveler. This suspenseful story follows Jono Riley, a man who returns back to his hometown to solve the mystery of a shooting that killed his first love 40 years ago. It's the perfect spring book that revolves around friendship, empathy, tragedy, and of course, mystery.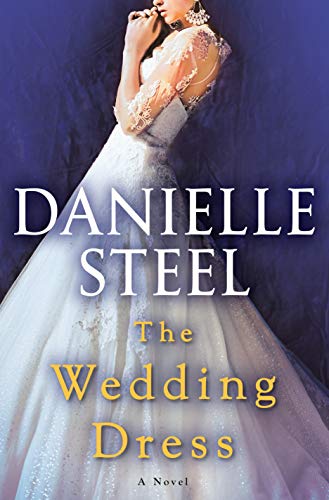 This New York Times Bestseller is one of the best spring books to take with you on your next trip. The storylines progress through many decades and from four generations of the same family as they prepare for their wedding day. The Wedding Dress is a tearful plot that ties together themes about motherhood, self-discovery, and history.
Are you looking for some more fascinating reads to keep you entertained? We put together a list of some amazing books about women empowerment that we think you also might like! And if you want to get the whole family involved, then check out the best Children's books that celebrate diversity!