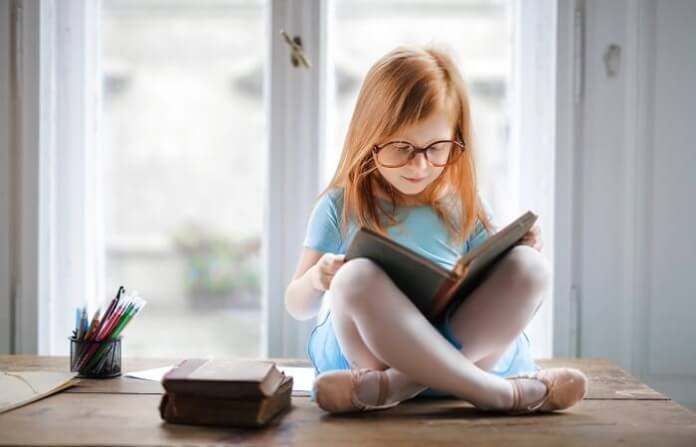 We hope you love the products we recommend! Just so you know, Trendy Mami may collect a share of sales or other compensation from the links on this page.
Teaching our kids to respect and celebrate diversity is a main priority in today's society. However, some may struggle to teach this valuable lesson in an age-appropriate way. That's where children books come in! They're a fun way to introduce your little ones to important concepts at an early age and are a great conversation-starter for parents as you talk to your kids about privilege, difference, respect, empathy and inclusivity. Thankfully, there are truckloads of wonderful children's books about diversity to choose from. Whether you're looking for stories with characters that your child can relate to or stories that encourage your kids to empathize with those who are different, we've compiled a list of the best children's books about diversity, with characters of all different ethnicities, races and gender identities.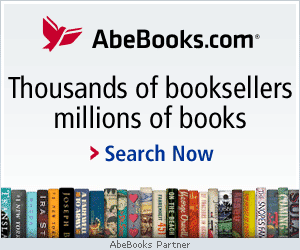 If you want to get more hands on with your children, reading is the perfect way to do so. Put Me In The Story is a great place where you can customize your books, making it a great activity to do with the kiddos.
Children's Books About Diversity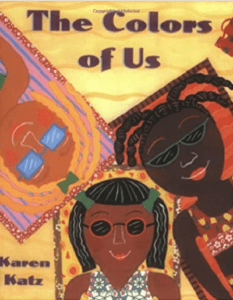 For ages: 4 to 8
The Colors of Us follows a little girl named Lena who wants to paint a self-portrait using brown paint for her skin. Upon taking a walk through their neighborhood with her mother, Lena notices that there are many different shades of brown skin, and she begins to see her familiar world in a new way. The author wrote the book for her daughter, Lena, who she and her husband adopted from Guatemala, and is one of the best children's books about diversity.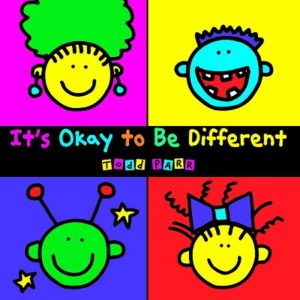 For ages: 3 to 6
If you're looking for children's books about diversity for your preschooler, this is a must read. Parr always creates whimsical characters for his stories and this children's book on diversity is no exception. This story includes lots of characters with different traits, from braces, glasses, funny noses and wheelchairs, this book definitely teaches children to appreciate the things that make everyone different and unique. Children will enjoy the bright colors and funny illustrations whilst simultaneously learning to celebrate themselves for who they are.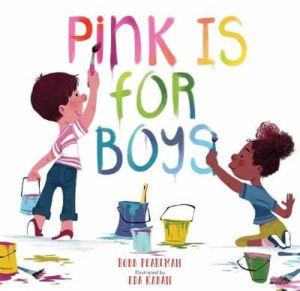 For ages: 4 to 7
When you take a look at the children's clothing section of any large retail department, you'll notice how gendered the boys and girls departments can be. Even though lots of little boys like pink and plenty of little girls love blue and trucks and cars, a lot of retailers ignore this. This children's book paints a beautiful picture that empowers all kids to express themselves in every color and way that they choose to. Featuring characters of different races, genders and abilities, this book will help kids learn about all the wonderful colors that fill their world.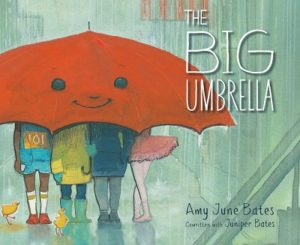 For ages: 4 to 8
This children's book on diversity is an incredibly simple book that will prove to be useful when teaching your child about inclusivity. The story takes place on a rainy day, and a child goes outside with their umbrella. Soon the umbrella that loves to help shelter people is taking in everyone from the rain, no matter who they are or what they look like. Bates uses the umbrella as a symbol for an inclusive society but with young children, it is a great tool for discussion. Such as, "How would you feel if there were lots of people under that umbrella, but you weren't allowed under?" "Why do you think the umbrella lets anyone in?"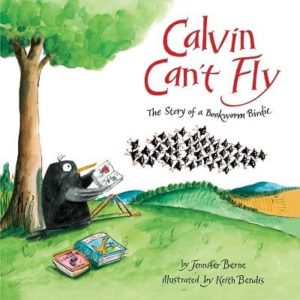 For ages: 4 to 8
This children's story is about a starling Calvin who can't fly and really isn't even interested in learning how to. Instead, Calvin prefers to read books and spend his days at the library, and while all the other birds are flying in a pack, he is off on his own. The other birds make sure to find ways to include Calvin when they migrate.  Soon, Calvin must use what makes him different to help the whole flock stay safe from a hurricane! We love that this book highlights Calvin's strengths and weaknesses and how real inclusion means accepting both in a group.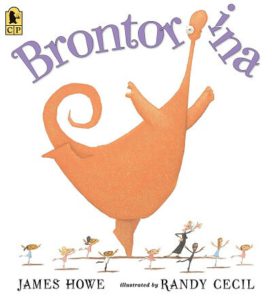 For ages: 4 to 8
This children's book is brilliant for young kids as it combines dinosaurs with how to make an environment that isn't inclusive into one that is inclusive with a terrific story. The protagonist, Brontorina, is a dinosaur who loves to dance, and wants to pursue dancing, however she is too big for the dance studio. At first, they turn her away. Soon, it becomes clear that the studio needs to change. Then she and the other characters realize their dreams of dancing. We love this book, and promise your kids will love it too!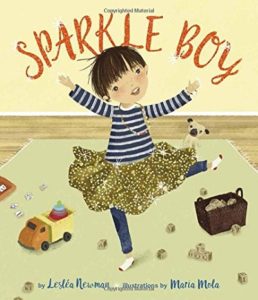 For ages: 4 to 8
Casey is a little boy who loves "boy" things — but he also loves things that sparkle. Casey wants to paint his nails in glittery nail polish, just like his sister. When she wears a shimmery skirt, he wants to wear one too. He loves all things that sparkle, whether they're shoes, makeup or accessories. Though some of the adults around Casey embrace his self-expression and allow him to be true to himself, Casey's big sister isn't so supportive. Read this book with your child for a story about love and acceptance!
We hope you loved this list of children's books about diversity as much as we loved making it! Books are a great way to keep kids entertained and as a great way to educate as well. In addition to books, there are podcasts for children. These podcasts are perfect for car rides or nap time. If your children don't like podcasts, there are also many educational shows for kids as well that will entertain and educate at the same time.