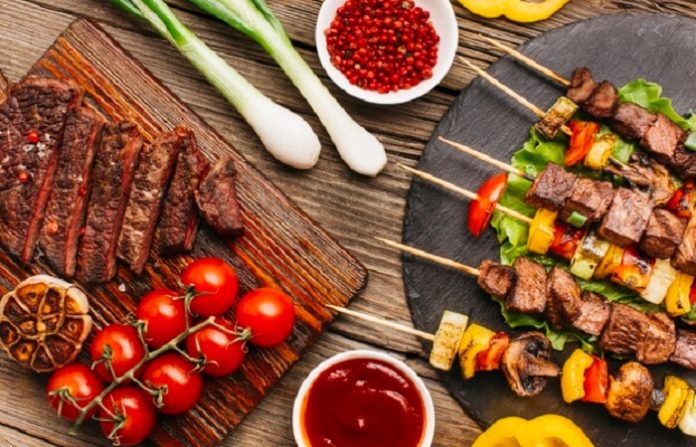 Looking for something new to spice up your Super Bowl feast this year? We have some delicious Super Bowl BBQ meal ideas and recipes for you to dish out on game day. We also list some helpful gadgets to give you the perfect BBQ. These tasty BBQ meals are sure to keep everyone satisfied around the Super Bowl madness. Trust us, there will be no screaming at the TV. And with these tasty meal ideas, there will be no shortage of options for Super Bowl-worthy food for everyone. Lets get to cooking!
Super Bowl BBQ Meal Ideas
1. Spicy Rum Wings
You can't go wrong with fiery sweet-with-heat sticky rum wings that are flavored with lots of garlic.
Sweet and sour chicken drumsticks are the ultimate snack for game day. Whip these up to enjoy with cold beers and you're good to go!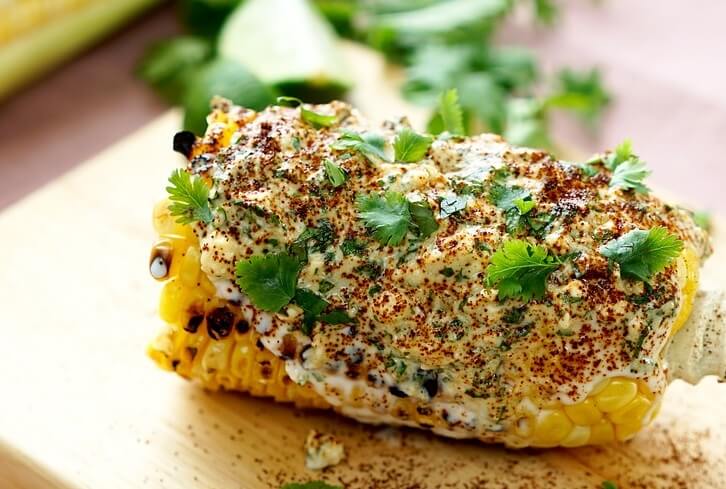 3. Chargrilled Corn with Chili
Who doesn't like chargrilled corn, smothered in mayo, showered in sharp cheese and dusted with chili? It's an amazing way to spice up fresh corn for game day.

Straight from a coal-burning barbecue and laden with thick dribbling yogurt with pomegranate folded through it, these tasty lamb skewers will knock your Super Bowl guests' socks off.
Super Bowl BBQ Recipes
1. Super Bowl BBQ – Sticky Glaze Ribs
These finger-licking sticky glaze ribs cooked on the BBQ are perfect for your Super Bowl plans!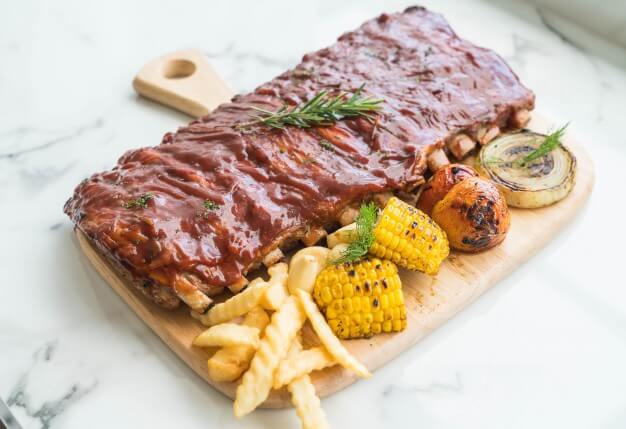 What You'll Need for the Super Bowl Recipes:
RIBS:

Glaze:

What To Do:

2. Super Bowl BBQ – Honey Smoked Chicken Wings
These honey smoked chicken wings pack a punch full of flavor, you've been warned! The rub is sweet and spicy and the hint of smokiness makes these the perfect wings to serve on game day!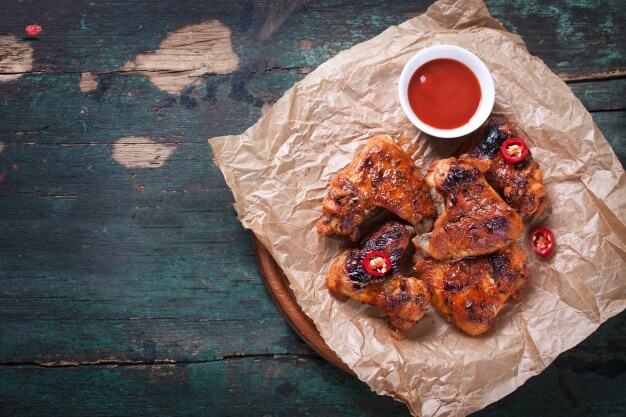 What You'll Need for the Super Bowl Recipes:
Seasoning Salt
Basting Sauce
What To Do: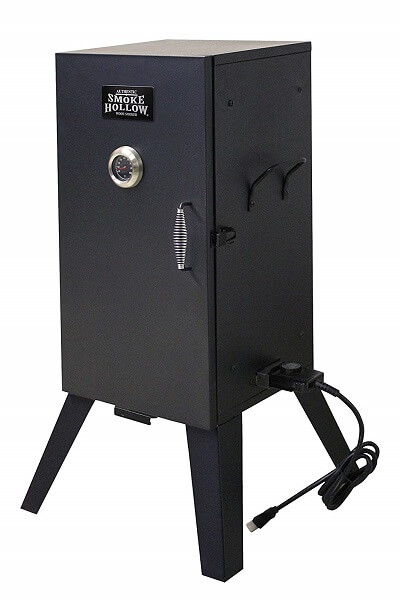 For the above recipe, you will also need a smoker for your honey smoked chicken wings. A great one is the Smoke Hollow Electric Smoker that you can get from Amazon. If you're also looking for a top-quality source for your meat needs for all your Super Bowl recipes, give Omaha Steaks a go!
BBQ Cooking Gadgets
This heat-resistant silicone basting brush will meet all of your basting needs, in the kitchen and standing over the hot grill.

These Hot Target tongs are manufactured so that they won't scratch your non-stick pans or grill grates. The silicone heads are heat resistant up to 480 degrees F which makes them perfect for turning large cuts of meat whilst barbecuing!
We hope you enjoyed this Super Bowl BBQ Recipes and Meal Ideas article! If you're looking for a few cocktails to go with those smoking good recipes! Here are a few cocktails we think you will enjoy!
Enjoy your cookout and may the best team win! Cheers!