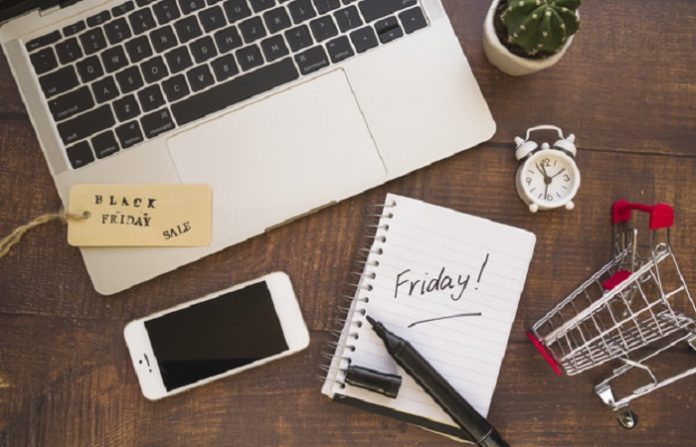 We hope you love the products we recommend! Just so you know, Trendy Mami may collect a share of sales or other compensation from the links on this page.
It kind of seems unreal that we're even having this conversation. Is it just us or does it seem like we just watched another New Year's ball drop no less than a few short months ago—and now, another holiday season is upon us. We all know what that means—Black Friday. Crowds, traffic…and also some of the best holiday shopping deals around!
Money super-tight this year, need to make some extra dough? The thought of braving the crowds and traffic have you slightly hyperventilating, we've got a few tips that will make this year one of the best Black Fridays you've had in a very long time.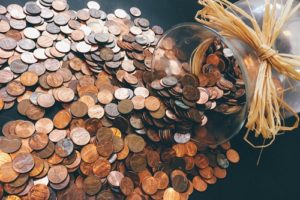 Put together a budget.
Christmas is a lot like weddings in the sense that we spend a TON of money for just one day; meanwhile, the debt can last for weeks and months (maybe even years). No matter how much into the Christmas spirit you might be, always remember that mortgages need to be paid and grocery shopping needs to be done. Download a budgeting app so that you can decide just how much you want to spend before heading out to your favorite stores. (You'll thanks us come February!)

Then put together a plan.
In order to make it through Black Friday in one piece, something else that you'll need is a navigation plan. It should consist of what stores you want to go to and what you plan to buy once you get there. Also, remember that you can always save time (and gas) by using a GPS app to figure out the quickest routes to where you want to go. Once you know your route, make sure to also make a plan of the gifts you need to buy for family and friends, and don't forget about yourself! If you need help figuring out what to get them, check out our gift guide!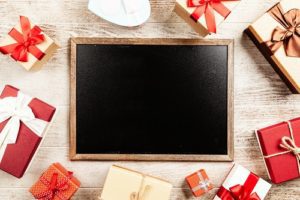 Download a Black Friday app.
Some deals come up on the day of. Aside from reading your friends' texts about the great sales they're seeing on the other side of town, you can also keep up with moment-by-moment updates if you download a few Black Friday apps. Some of our favorites include ShopSavvy and Price Cruncher.
Follow retailers on social media.
Speaking of keeping up with last-minute info, another great tip is to follow some of your favorite retailers on their Twitter and Instagram accounts. It's pretty common for them to list last-minute deals—both on and offline; ones that you wouldn't hear about any other way.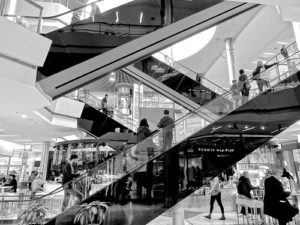 Go out early.
No one really wants to get off of their couch (or roll out of bed) after having a big Thanksgiving dinner. But if you want to avoid traffic and long lines, it really is best to head out to the mall very late at (Thanksgiving) night or extremely early in the (Black Friday) morning. Although you might think that tons of people will be there, the reality is that most folks still don't head out until around 1pm or so.
Sign up for loyalty programs.
No one likes having a ton of spam in their inbox. But if you want to be able to get in on special deals and discounts, it can never hurt to sign up for a few loyalty programs; the sooner, the better too. Target, Sephora, Best Buy, and Kohl's are just some of the stores that make it well worth your while to get their updates sent to your email account.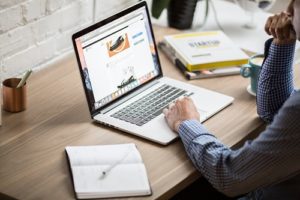 Shop online.
Thanks to cyberspace, you can avoid a lot of the Black Friday crowd drama by choosing to shop online instead. Amazon has Black Friday special deals for this whole week! However, when you're shopping in random stores online, remember to only shop on secured sites (ones that have a "lock" symbol right before its address), that you only shop on sites that you're familiar with and that you consistently check your bank records. Oh, and if you decide to shop anywhere outside of your home that you privatize your Wi-Fi. Otherwise, you could make your internet connection (and the information that you're using on it) open to the public.
Use promo codes.
Coupons aren't just for grocery shopping. They are also something that can come in really handy while you're doing your holiday shopping too. If you do decide to stay in on Black Friday, while you're relaxing and drinking a cup of hot chocolate, peruse on over to RetailMeNot. It's one of the best sites for getting up-to-date promo codes (coupons that you can use online); sometimes including free shipping! (Other great promo code sites include Capital One Shopping, Coupons, FreeShipping, and Amazon Coupons)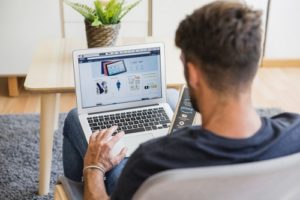 for free.
Speaking of great online shopping, if you're someone who wants to get a head start on great Black Friday deals, you can't go wrong by signing up for Amazon Prime. It offers awesome savings, (oftentimes) one-day deliveries and more. If you can't afford the $119/annual membership, one way to still take advantage of its benefits is to sign up for a free 30-day trial. You can get it right before Thanksgiving and use it through Christmas without spending a dime on the membership fees.
Quality not quantity.
When purchasing things like electronics, stick with the brands that you know. Sure, you'll see a lot of televisions and computers that have super-low price tags, but that doesn't mean that they all are top-notch quality. You'd be better off getting several dollars off from a refurbished familiar brand than "saving" a mint from an unknown one that could break down moments after buying it.
Happy Black Friday Shopping, everyone!