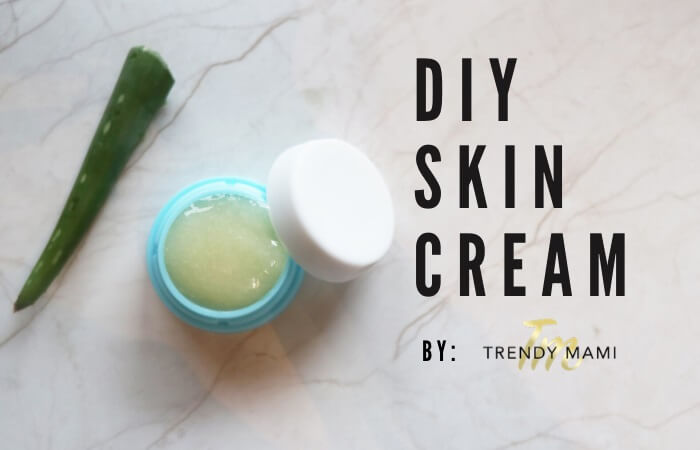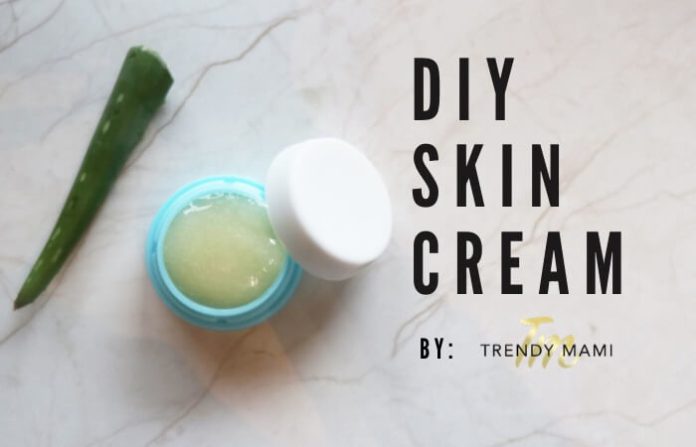 We hope you love the products we recommend! Just so you know, Trendy Mami may collect a share of sales or other compensation from the links on this page.
Dark spots on the face can be brought on from either past zits, skin trauma, or sun damage—which everyone most likely experiences at some point in their life. However, fortunately, these dark patches are quite easy to treat, meaning you will have clear and glowing skin if you give it a little TLC. Our DIY hyperpigmentation, dark spots, and acne scars skin cream will help you in fading dark spots, and acne scars, and correcting hyperpigmentation on your skin in as little as a few weeks.
So, if you're sick of hyperpigmentation issues, dark spots, and acne scars, give our DIY skin cream a whirl! Pssst, tune in to our video tutorial if you need some extra help making this DIY skin cream.Also, be sure to check out WikiBuy for some great deals on beauty and personal care products!
DIY Dark Spots & Acne Scars Skin Cream:
What You'll Need:
1 tbsp of ginger juice (from 3 oz ginger roots)
1 tsp of almond oil
2 tbsp of aloe vera gel
1 tsp of honey


What To Do:
If you have an aloe vera plant, you can extract the gel directly from the leaf and beat it in a bowl until it turns into a gel consistency. Be sure to work on a little bit of aloe vera gel at a time. However, store-bought 100% aloe vera gel is totally okay too. You should end up with 2 tbsp of aloe vera gel.
Add 1 tbsp of ginger juice to the aloe vera gel.
Next, add 1 tsp of almond oil to your mixture.
Next, add 1 tsp of honey to your mixture. This is our last ingredient so be sure to mix all of the ingredients together and make sure they're well combined.
Store in a container.
Apply to your skin morning and night before your usual cream (zinc based skin cream is best).
Store your DIY skin cream in the fridge.
Kiehl's skincare products are powered by nature and sciences, and is the perfect brand if you don't have time for a DIY. Experience a collection of three products for a visibly brighter, more even skin tone with visibly diminished dark spot solutions.
Looking for more natural high-quality beauty and skincare products? Give Birch Box a look. Birch Box can send you a customized monthly box based on your skin or beauty routine!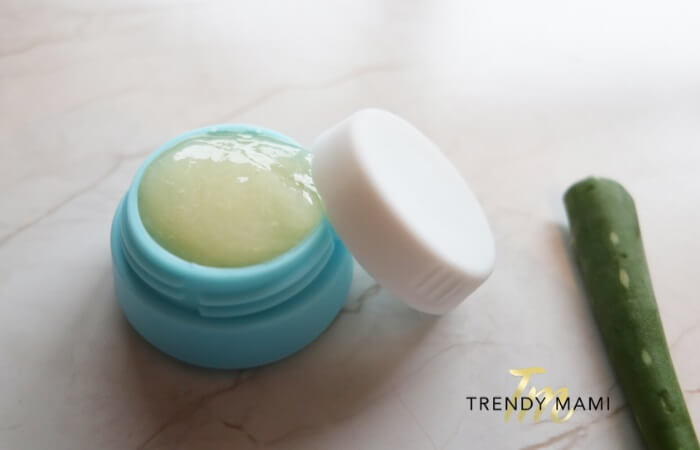 Benefits of our DIY Skin Cream
DIY Skin Cream with Ginger Juice
Ginger can work wonders on your skin as it contains plenty of antioxidants, which help to combat dark spots caused by aging. Applying ginger on the skin daily also helps to improve blood flow, brightening the complexion. Ginger juice also has antimicrobial and anti-inflammatory properties which aid in getting rid of any kind of inflammation on the skin. This natural ingredient will give you soft and supple skin and also improve the elasticity of the skin.
 Kiehl's skincare products powered by nature and sciences, Experiences a collection of three products for a visibly brighter, more even skin tone with visibly diminished dark under-eye circles.
DIY Skin Cream with Almond Oil
Almond oil has many benefits for the skin and can help to reduce the appearance of scars and drastically improve the appearance of your skin. It contains vitamin E, which helps to hydrate, moisturize and soothe dry or damaged skin. Almond oil can also rejuvenate your skin, improve your complexion, and even out your skin tone.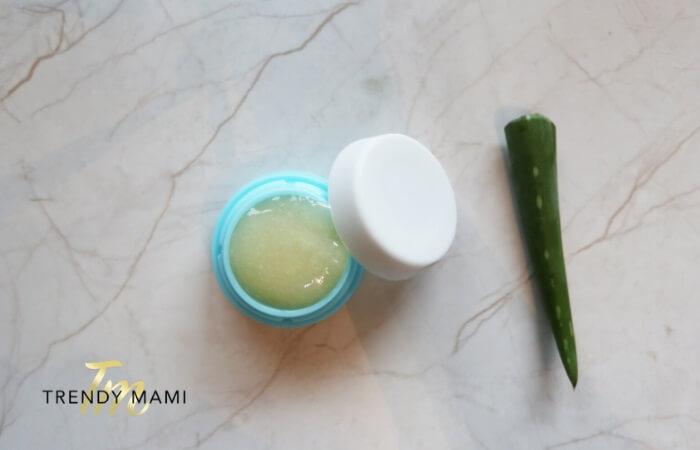 DIY Skin Cream with Honey
Fun fact: Honey actually contains tiny amounts of hydrogen peroxide which gives it amazing lightning properties. This makes honey extremely effective at fading skin discoloration, which is super helpful when it comes to treating pesky post-acne spots and hyperpigmentation. This will give your DIY skin cream that extra boost of lightning properties it needs!
DIY Skin Cream with Aloe Vera Gel
Aloe vera gel, is rich in vitamins, antioxidants, and other nutrients that can help strengthen your skin's natural reparation process. Antioxidants manage to soothe inflammation and stimulate cell regeneration, whilst aloe vera gel's other benefiting properties help to boost collagen and cell growth. Over time, aloe vera gel can help to fade/improve the appearance of acne scarring. Pssst,  aloe vera gel also helps combat fiery acne, so if you're currently suffering from this annoyance, it can help clear up your current acne and scarring and prevent further breakouts.
We hope you enjoyed our article on this DIY skin cream to help treat hyperpigmentation, dark spots & acne scars. We hope our video tutorial could provide you with a little extra helping hand when making this DIY skin-saver. If you did enjoy this article, please check out our other health/beauty-related articles like DIY Hair Growth Syrum, DIY Edible Lip Stick, DIY Lip Balm with SPF, DIY Soap, DIY Bath Bombs, and even Homemade Face Masks!
Oh and don't forget to check out Allure Beauty Box and Nordstroms for more awesome beauty products!
Wikibuy compensates us when you get the Wikibuy extension using the links provided.