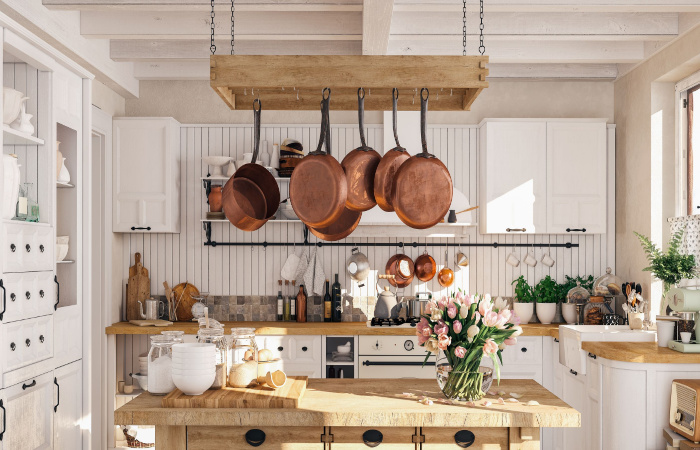 We hope you love the products we recommend! Just so you know, Trendy Mami may collect a share of sales or other compensation from the links on this page.
Cottagecore house interior is the latest trend sweeping the nation. Now that we're spending more time at home, we want to make our space as cozy and comfy as possible. So, we're returning to nature and decking things out in florals, shiplap, and natural textiles. If you're ready to hop on board with the cottagecore trend, you've come to the right place. Here are a few cottagecore house interior ideas to add to your space!
And if you're looking for other cottagecore trends, check out our cozy and whimsical nail tutorials!
9 Cottagecore House Interior Ideas to Buy
Floral Linens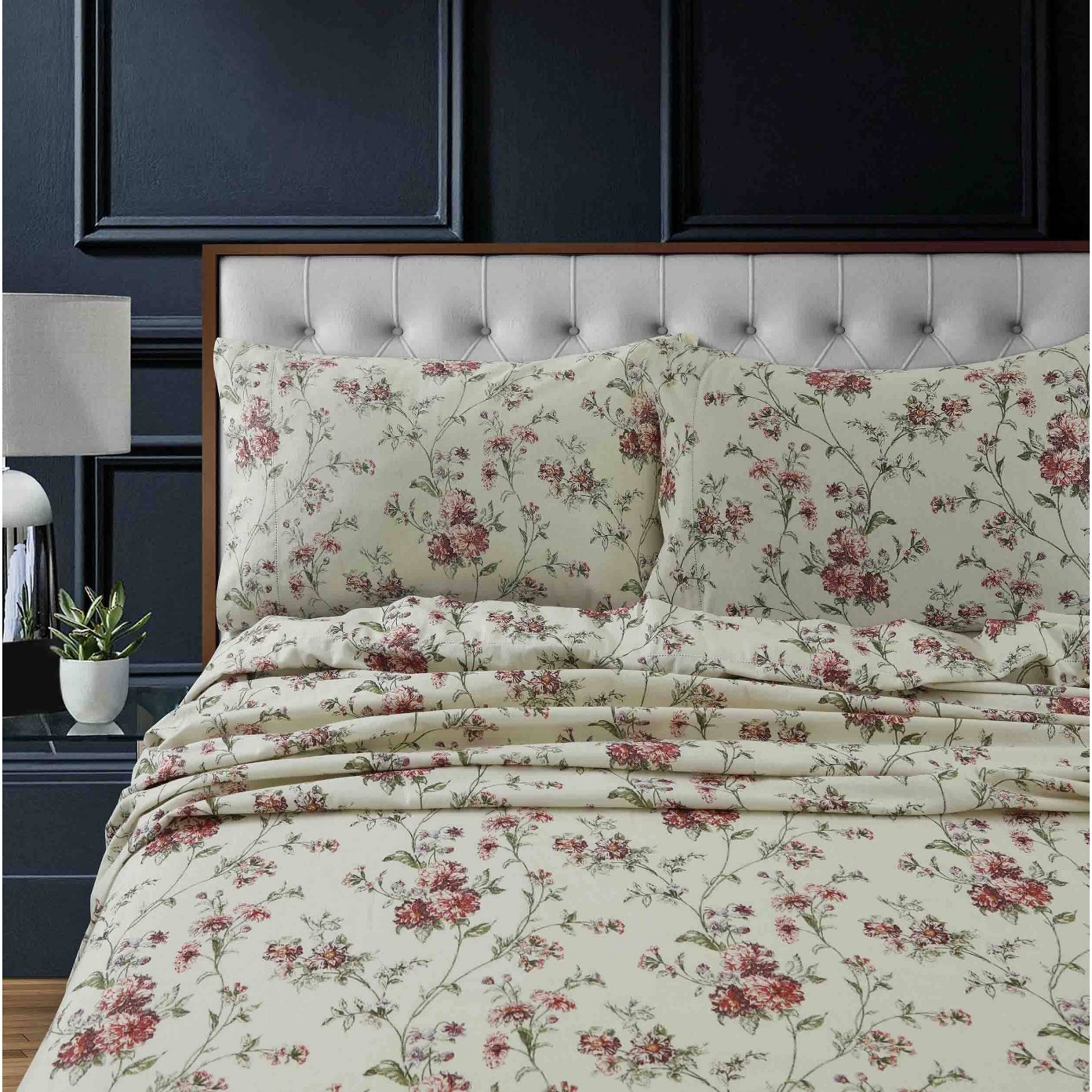 A simple but effective way to be more cottagecore is to add floral textiles. We're talking bedsheets, throw pillows, tea towels, you name it! Because the patterns are bold, it's best to stick to soft colors like forest green, rose red, or sunshine yellow. It's amazing how such a slight accent can turn even the most neutral of rooms into a cozy, floral paradise. 
Plush Blanket Throw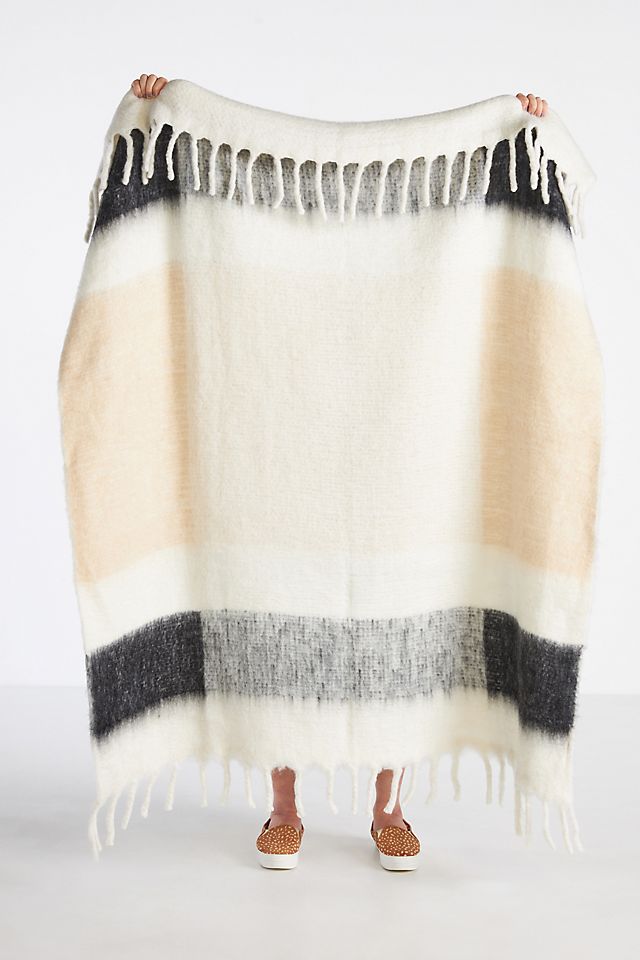 Cottagecore house interior is all about coziness, which is why a blanket is an absolute must. You'll want to stick to neutral colors like this one from Anthropologie, although it's okay to have a simple pattern like this bamboo plaid throw. Just imagine wrapping yourself up, reading a book on the couch, or snuggling by the fire! 
Metal Wall Mirror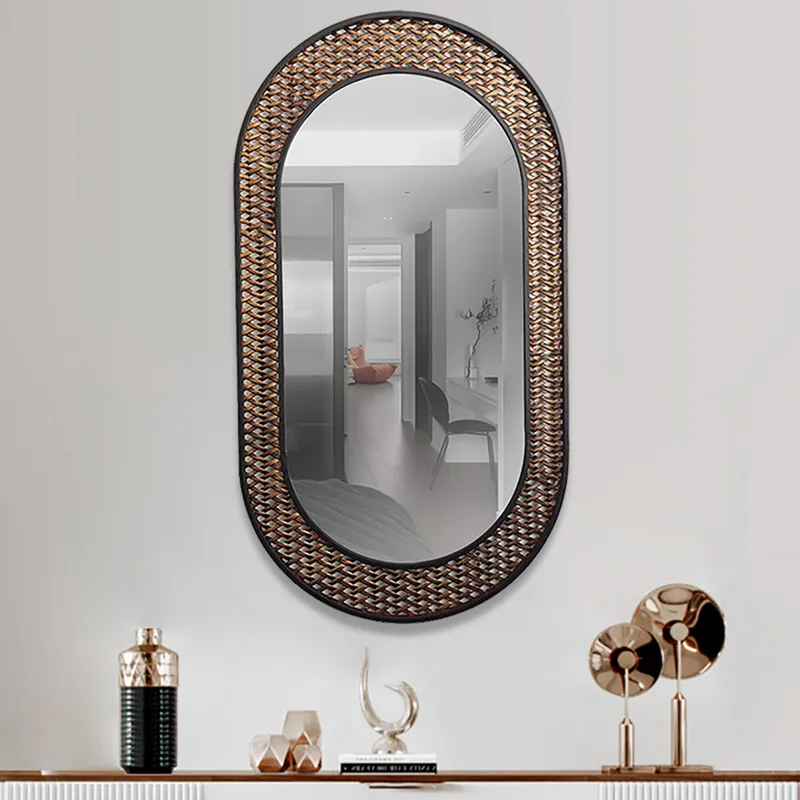 Transform your boring white walls into a cottagecore dream with a fun metal wall mirror. Not only does it add aesthetic to the room, but it also reflects light and makes your space feel larger.  
Vintage Area Rug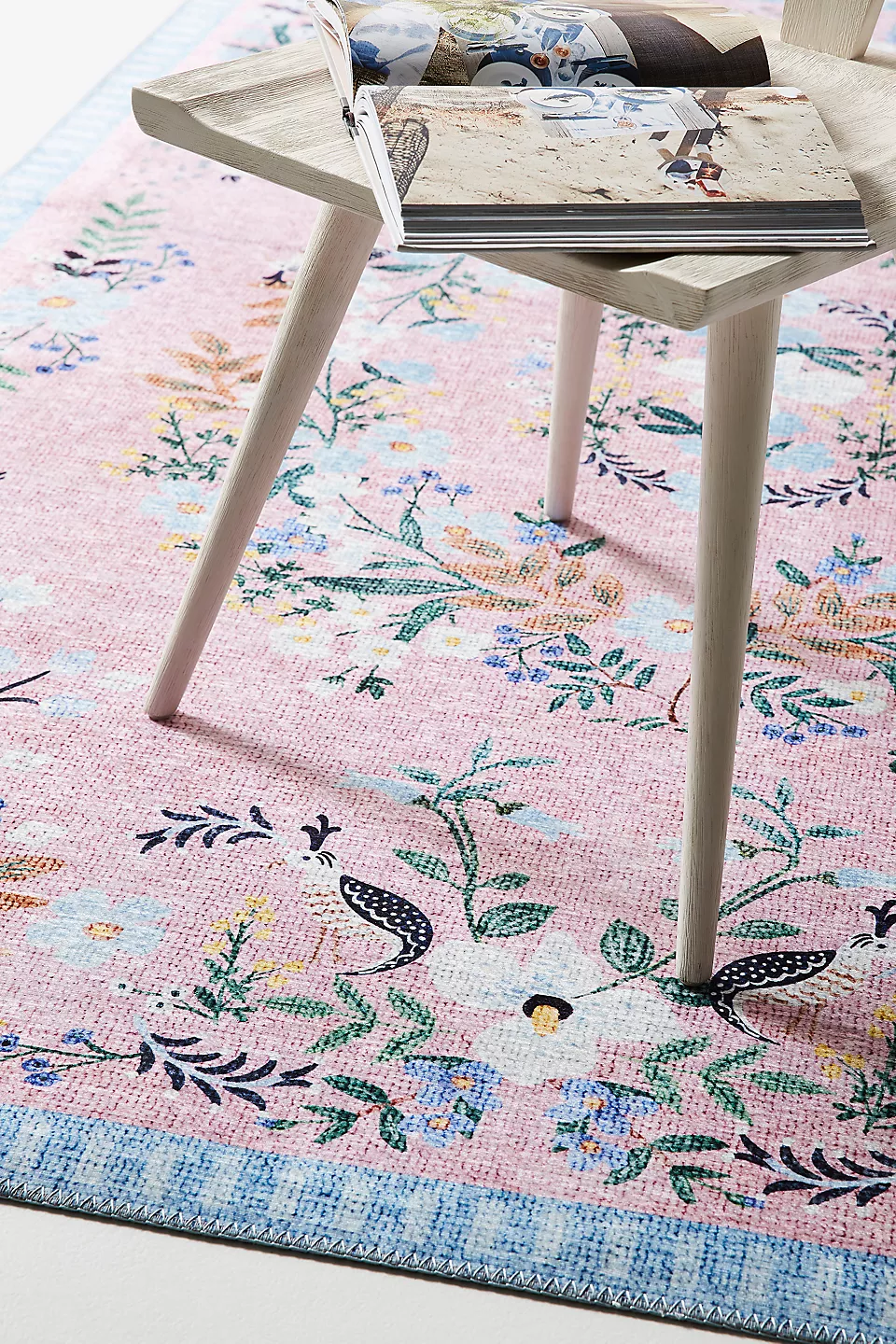 An area rug can add just the right amount of color to your room. But don't look for bold lines or vivid patterns. Because of its large size, you'll want something lighter and softer to bring some coziness into your home. For example, this soft pastel floral rug would look great under your dining table. And this cream and beige fringe number will add a subtle softness to your bedroom!
Farmhouse Boxes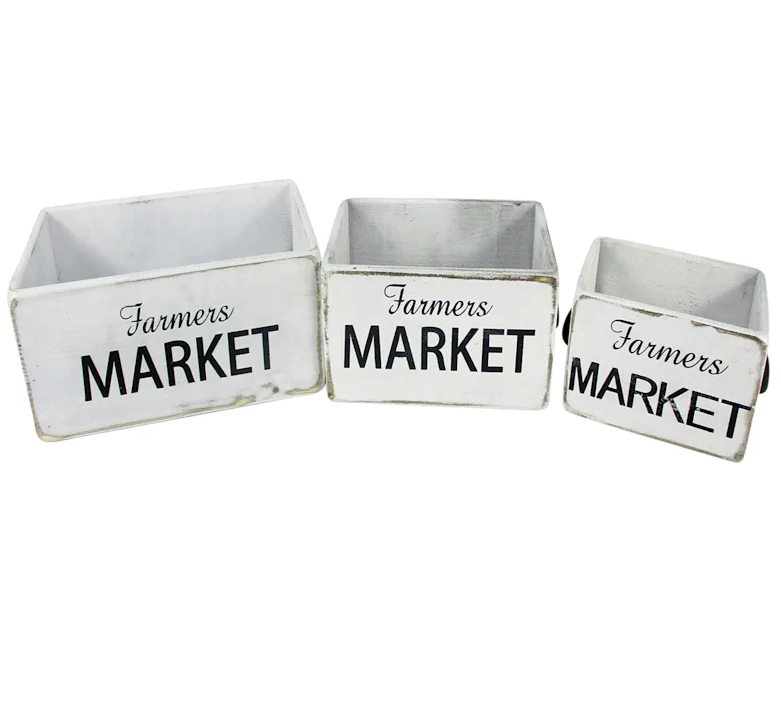 Place a few of these cute farmhouse boxes on your countertop for fruit, veggies, or other snacks. The natural wood material and vintage text is the perfect cottagecore décor for your kitchen. If wood isn't your thing, how about this wire and canvas basket? It's a stylish but more modern spin on the farmhouse aesthetic. 
Upgrade your kitchen today at Build.com. Large selection of everything for your kitchen, including faucets, sinks, appliances, cabinet hardware & more.
Adorable Flower or Plant Vases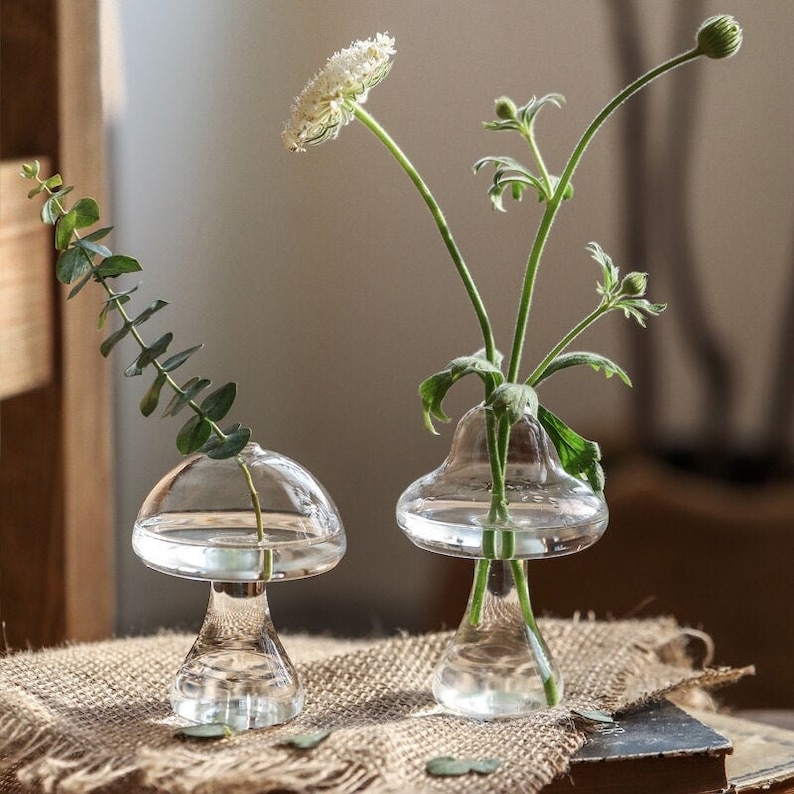 You can't have a cottagecore house interior without a few live plants or flowers! But instead of a simple glass vase, why not opt for something more whimsical? A mushroom-shaped vase is the epitome of cottagecore design. We also love this vintage metal milk jug! It's so cute with a bunch of fresh flowers, although it's also perfect as its own piece of décor!
Cottage Wallpaper
Wallpaper is back in style more than ever. And when it comes to cottagecore house interior – the bolder, the better! A stunning backdrop of vines, leaves, and flowers will transport you straight into the forest. And best of all, it's easy to put up and remove, so it's perfect for renters too! Check Anthropologie for a large variety of floral wallpaper, you will find it so hard to pick your favorite!
Wooden Clock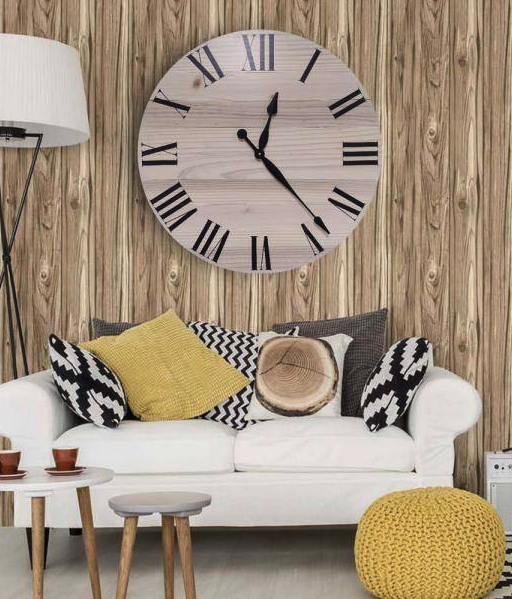 An oversized wooden clock is a showstopping piece to add to your cottagecore home. Ideally, you'll want something that's a mix of wood and metal (brown or white looks the best). And if you really want to channel those farmhouse vibes, why not hang up this windmill clock? We guarantee it'll be a conversation piece for all your guests.
Pottery Dinnerware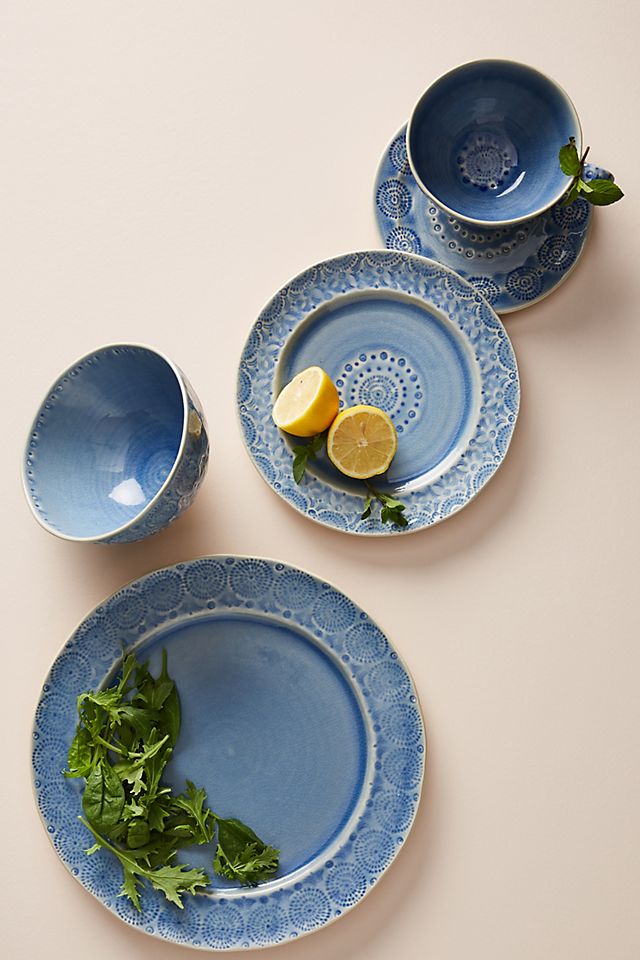 Looking to bring the country lifestyle into your kitchen? Well, beautiful ceramic dinnerware is guaranteed to do the trick! And don't forget about your drinks! This matching ceramic mug set is perfect for serving late afternoon coffee or tea.
Cottagecore house interiors can bring a sense of peace and simplicity into your home. As long as the décor is floral, rustic, or handcrafted – you'll have no problem attaining that cottagecore lifestyle! You can even try to make a few décor items yourself, like this macrame hanging wall décor or this boho air planter holder.