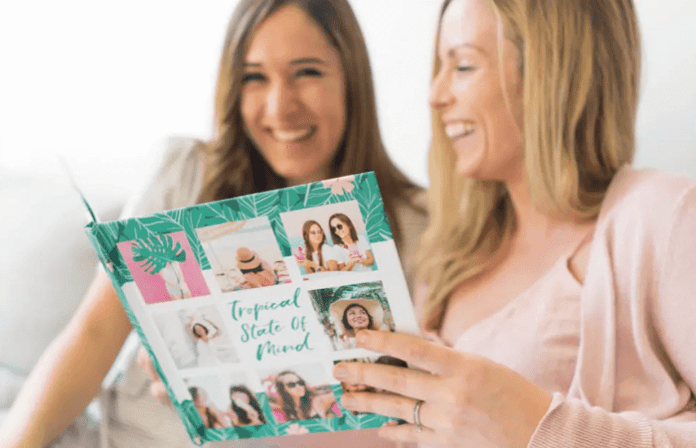 We hope you love the products we recommend! Just so you know, Trendy Mami may collect a share of sales or other compensation from the links on this page.
Photographs help to solidify memories you and your loved ones shared. With smartphones and mobile devices being the main form of photography now, taking photos is super accessible. It's easier than ever to make sure your captured memory can be proudly displayed in your home, office, or anywhere. Enter Mixbook, a photo design and print company that allows you to bring even more life to your favorite photos and memories, and print them in a number of different ways. Below, we will share our Mixbook review and give you the run-down on this service.

I've spent time using Mixbook's service, for the holidays, family milestones and even personal achievements. We thought it would be great to share our thoughts and review Mixbook's services, and if we ultimately think it would be worth using. 
If you are planning to get something from Mixbook, be sure to use coupon code LUCKYREADER for 45% off your Mixbook purchase, valid until Sep 30th.
What is Mixbook?
As stated previously, Mixbook is an internet-based photo design and printing service. Therefore, their tools allow you to take a personal uploaded photo and make memorable prints, like a canvas. With precise editing tools,  to make sure your photos are fully brought to life. No matter the occasion, Mixbook seems to have an option for whatever you might need.

Some of the services Mixbook offers:
Photo Books (with a great Martha Stewart collection)

Greeting Cards

Invitations

Magnets

Stationery

Calendars

Labels

Canvas prints

Acrylic prints

Yearbooks

And more

Mixbook Review – How do services and features work?
One of the biggest highlights of Mixbook that I had in my experience is the ease of use and functionality. For things like the canvas prints, it's as easy as uploading your photo from your device, editing the photo with cropping, zoom and rotating, then placing the order and waiting for your print to be shipped!

The real fun and creativity is when ordering something like an invitation or a photo book. Again, an easy to use editing tool is offered from Mixbook that allows you to take preset designs and shift the layouts, backgrounds, add photos, stickers and more! They even have a very cool partnership with Martha Stewart that offers tons of personal touches to your photo books.
While it does not give you the most creative utilization of something like Photoshop, this feature set allows for almost anybody to whip up something very creative and appealing!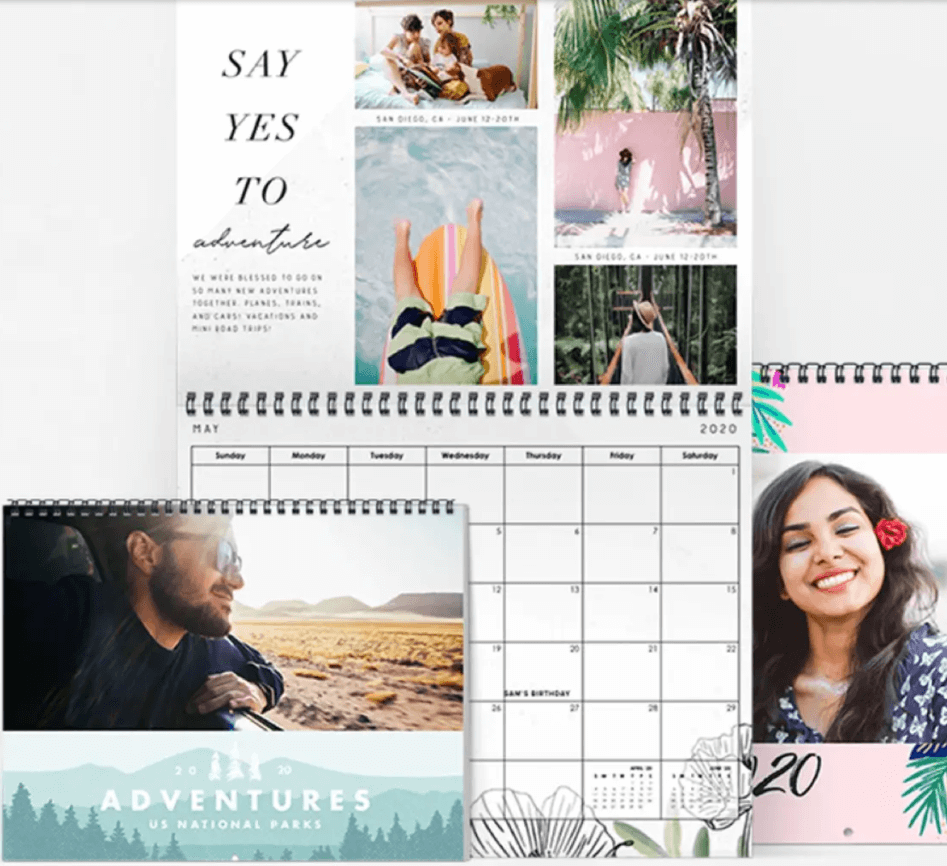 For my taste, I would have liked to see some more options for editing things. Such as, clip art and stickers, beyond just opacity, brightness and other simplistic tools. For the average user, these effects should be more than enough to create something great.
Last, Mixbook offers a great blog section called Mixbook Inspiration, which has a bunch of how-tos and nifty guides. If you're needing a kick of creativity, they have plenty of great content for users who are interested!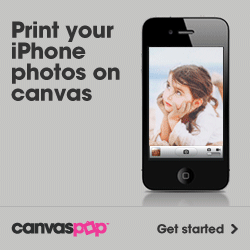 What about the cost?
In my experience, Mixbook is very cost effective, especially when compared to direct competitors like Shutterfly. For instance, a photo book from Mixbook starts at $15.99, where at Shutterfly you'll pay closer to $25 starting for the same product.
For something like a canvas print, you may be able to save some money by ordering from a store like Walgreens, but the convenience of being able to do all of the photo editing from your computer and having it shipped to your home is worth the small additional cost.
If you are planning to get something from Mixbook, be sure to use coupon code LUCKYREADER for 45% off your Mixbook purchase, valid until Sep 30th.
Mixbook Review and Final Thoughts
Mixbook is simple to use, cost-effective for the service and really gives you a variety of options for taking your memories with you. Whether you want to create a family photo book of your summer adventures, send out graduation cards to all your friends and families, or get a canvas print of your favorite wedding photo, Mixbook can do all of this quite easily.

If you have too many photos laying around to have them reprinted quite yet, look over some Creative Ways Showcase Pictures Around Your Home. Otherwise, keep snapping pix and making memories! Using your phone to take pictures? Checkout our review of the Lumee Phone Case with Light, for info on a must have gadget if you take pictures on your phone! There are plenty of cameras to chose from if you're on the hunt, like our picks on the list of Best Cameras Out on The Market for Your Vacation Pictures or a bestseller from Focus Camera.