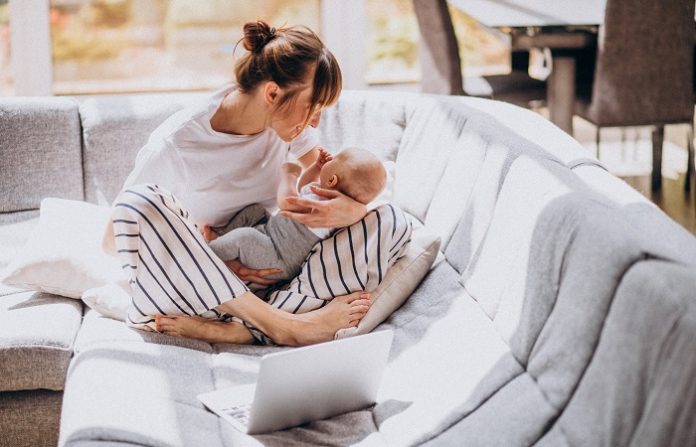 We hope you love the products we recommend! Just so you know, Trendy Mami may collect a share of sales or other compensation from the links on this page.
Here's what products you really need as a new mom for the first weeks with your gorgeous little bundle of joy. Of course everyone knows the basics of what a newborn baby needs, like diapers, a crib, a stroller, a pacifier, and a car seat. However, it's the little things that seem to slip every body's minds. Don't worry, we've got you covered with items that probably aren't on your baby registry – and why you need these things. We've also included items that you, the new mama on the block, will need post-partum. Get your notebooks out ladies!
Before we get into it, if you are looking for a one stop shop for all your new mom and baby products, Maisonette is your answer! From baby clothing, to STEM toys, diaper bags and even nursery decor, Maisonette is sure to have just what you need to get ready for your babies arrival!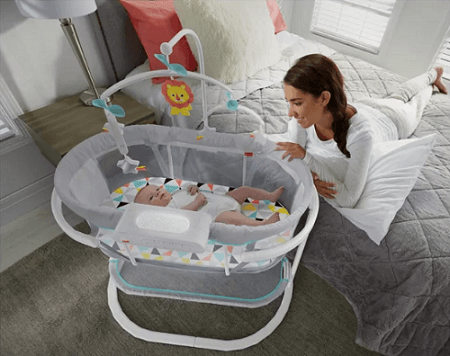 We know a lot of women are probably thinking, 'we're paying for the crib, who needs a bassinet too?' But trust us, it can be a lifesaver. For the first 12 weeks your baby is up in the middle of the night, wanting a feed every 2 to 4 hours. Yes, you'll be sleep-deprived and kicking yourself if you're shuffling between your room and the nursery all night long. Oh and don't forget to get some extra sheets!
Any great bedtime item is a night light, check out these best night lights for kids!
Thank you Europe for these miracle workers. Sleep sacks are a brilliant way to keep your new bub nice and toasty throughout the night, without blankets, which babies can kick and wriggle off. With open arms for ventilation and a zip on the bottom so diaper changes are still easy, these bad boys are a god send! Best baby apparel ever!
Check out more sleep training products for babies and toddlers here!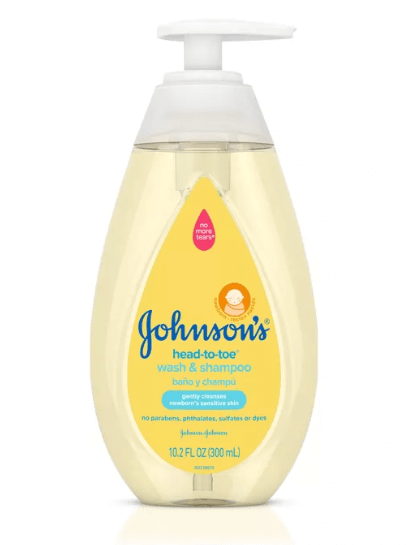 For your newborn baby's bath times, you can forget about using adult soaps! Adult soaps are way too harsh and can dry out a baby's skin, and those soaps with acne-combatting ingredients are actually dangerous for babies. Be sure to have baby-specific wash that's tailored to a newborn's skin and you'll be good to go.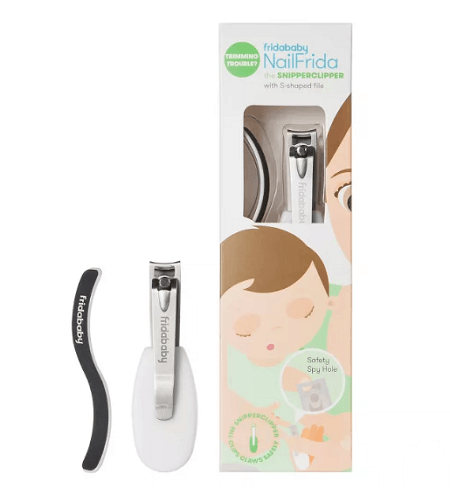 You'll be surprised at how fast a newborn's nails grow, and even more surprised when you learn that you're supposed to trim them! Make sure you have a pair of baby nail scissors and a pair of baby nail clippers handy and determine which is easiest for you to use.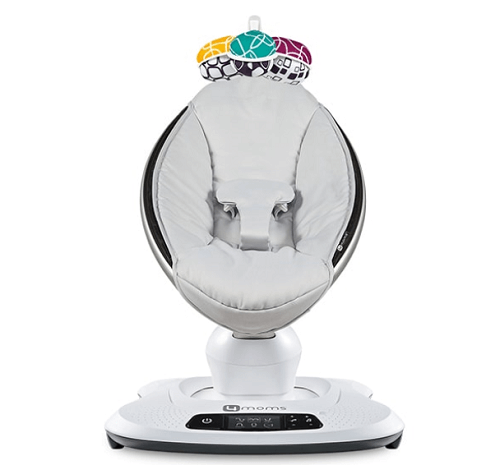 Many parents resist buying a swing because they think one will take up too much space in their home. However, having somewhere safe to put your new-born whilst you cook, clean or get dressed is crucial.
You might also want to looking into getting a baby lounger, you can also make one your self if you're up for it, check out our DIY Baby Lounger here!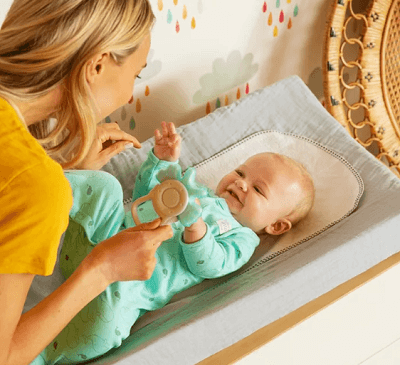 Everyone knows that diaper changing is messy business. And if you don't yet, oh trust us… You will. Most moms deck out their changing table cushion in several covers, but you don't want to go this extreme and have to change the cover every time you change a diaper, which is eight to ten times a day! Get little waterproof pads. Perfect for easy-cleaning!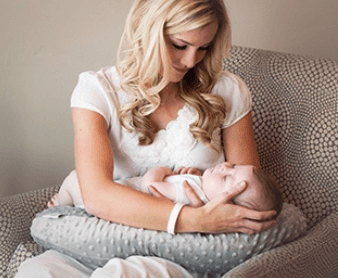 A high percentage of new moms start off breastfeeding their newborns these days. One of the most difficult aspects of nursing is figuring out how to hold the baby comfortably, without hunching over in an awkward position. No one wants an aching back. A nursing pillow really helps fix this issue as it wraps around your waist and gives you full comfortable support for the baby. Nursing Pillows is now offering 100% OFF of a nursing pillow if you use PROMO CODE: PJBABY. All you will pay for is shipping and the nursing pillow is all yours!
Anther great must have product is a baby carrier, check out the best baby carriers here!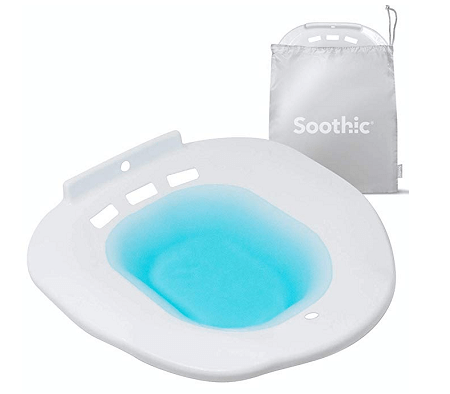 Get ready for a sore pelvic floor after having a baby. To ease this pain, get yourself some bath herbs to help ease your wounds, aches, soothe pains, reduce swelling, heal tears and perineal bruising if needed. If you're suffering from haemorrhoids after giving birth, this will help with that too. Your pelvic floor will be so very, very happy!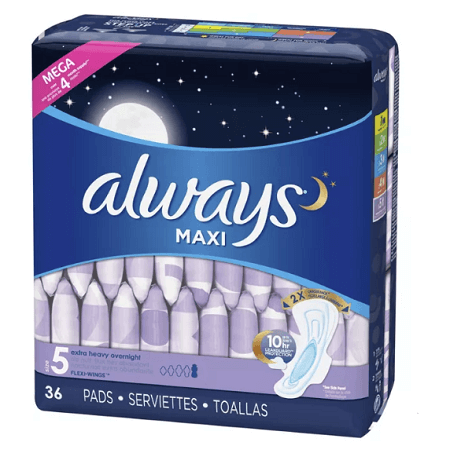 Once you've given birth, you will most likely have lochia, which is vaginal bleeding from the uterus lining shedding and it can last as short as two weeks or as long as six weeks. We would not recommend using tampons, instead we recommend expecting mamas to make their own 'padsicles' for when they come home, to help with the healing process. You can purchase some pads to prepare these and have them ready in your freezer.
For pregnancy, a pregnancy pillow is a must, here is how you can make a pregnancy pillow at home yourself with things you probably already have in the house and save some money!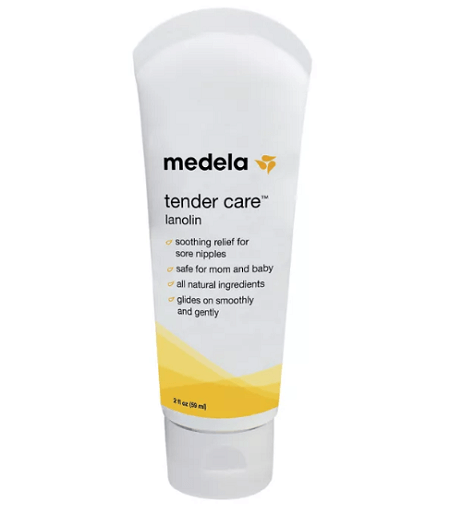 As a new mom or just a mom to a newborn, note that your nipples can get chapped and cracked easily and quickly, so you must protect them with a nipple cream or nipple balm! These are essential for any new mom.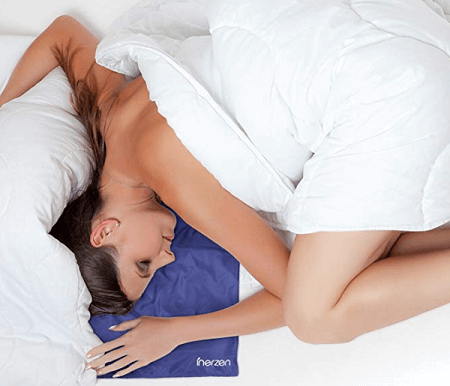 For all of our post-partum mamas' out there… These will be your absolute favorites! Refreshing gel pads that can be either heated or cooled to help with healing and easing your aches and pains. Trust us, when you're feeling especially sore and are wanting some relief, these will be your holy grail.
Take note of your sleep schedule and try to adjust, here are a few sleep tips you should try!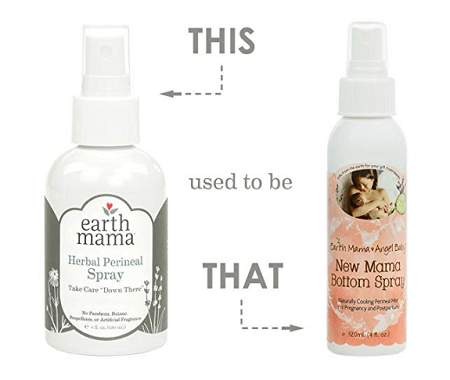 Every new mama will want some bottom spray as it provides healing and relief, without any harsh ingredients or chemicals, and all you have to do is spray to apply.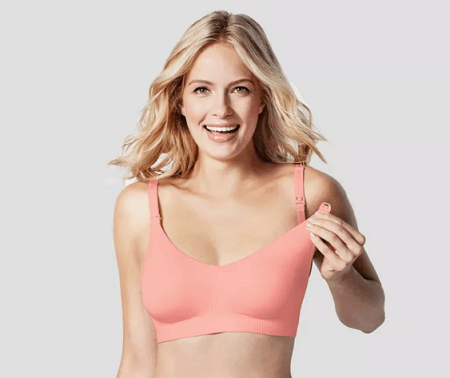 Hey new moms, for this next recommendation you'll want to make sure that you stock up on about 5-7 nursing bras and/or tanks once you have your bubba home. You will be extremely leaky and messy and will be very happy that you have those back-ups in times of crisis! Pssst to all of our big breasted mamas, you can find big breasted nursing bras easy peasy!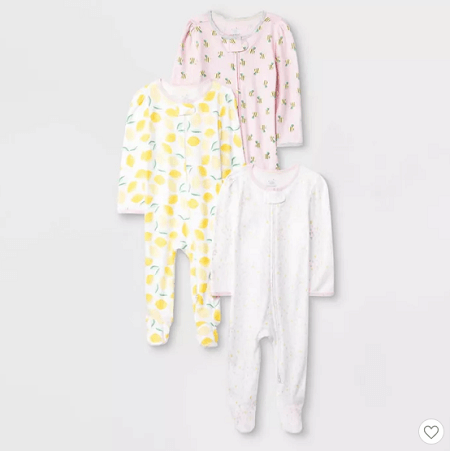 Could baby apparel get any more cute or convenient? Zip up onesies will definitely be a life-saver in the middle of the night! Say goodbye to fumbling around to find every button in the dark, with your eyes still half-closed. Save yours (and your baby's) sanity and only get zip up onesies from now on.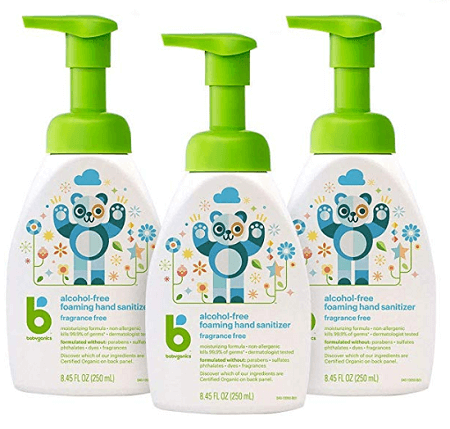 To protect your newborn, be sure to keep some hand sanitizer on you everywhere you go so that you can keep those germs at bay. It's great to have a bottle lying around the house too for when visitors stop by and want to hold and cuddle the new bubba.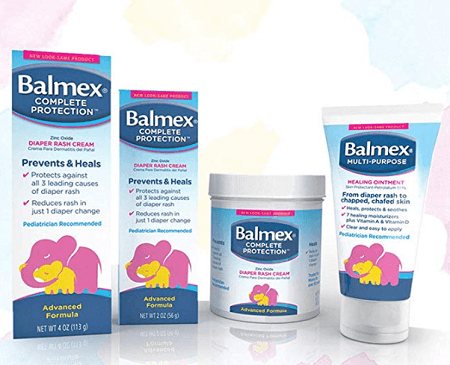 Newborn diaper rash can make you and your baby very miserable, so don't skip out on diaper rash creams. They will keep you and the newborn bub happy.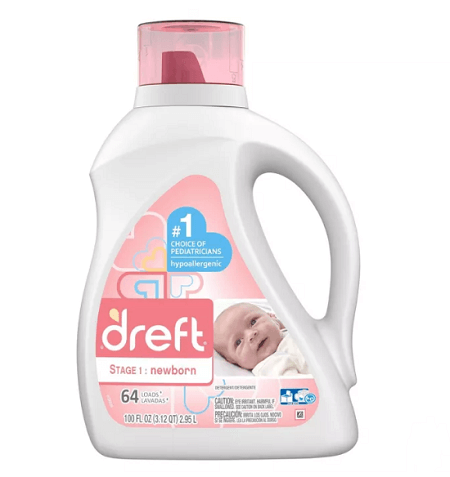 You need to make sure when washing your baby's clothes and items (like bibs and towels) that you're using a detergent that's safe for your baby. This can be a baby-specific detergent or you can purchase a sensitive skin, fragrance free detergent for the whole family to use which may be better for those on a tight budget.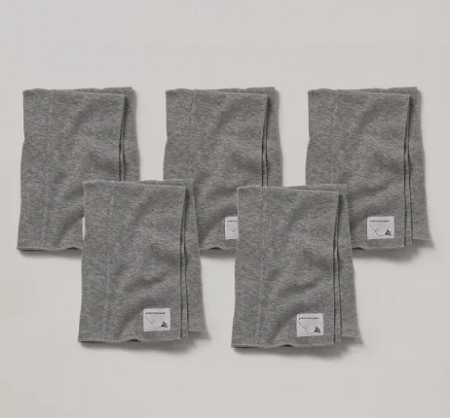 Burp cloths are a must have product for new moms. If this is your send child then you may already have some lying around, if not, we definitely recommend getting a few. Babies spit up all of the time so it's smart to keep a nice, thick burp cloth on hand, one that can soak and hold all of your baby's glory.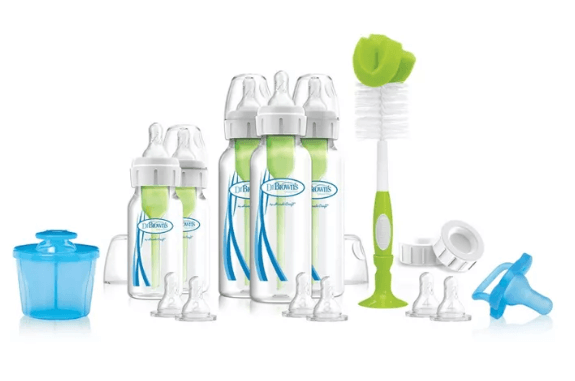 Baby bottles are an obvious must have product when getting ready to welcome the new baby. Make sure they're free of BPA's!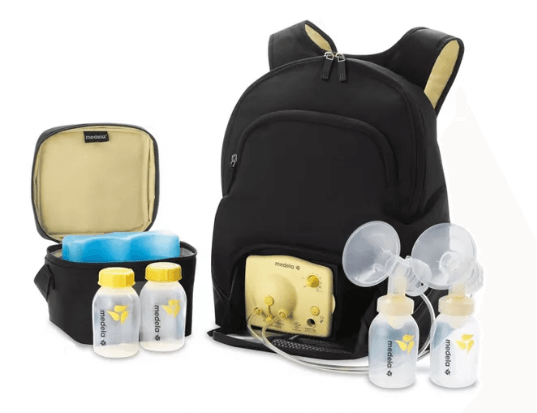 This last one is a must have for all moms, a breast pump! The reason for the breast pump being a must have is because we all know many moms prefer to breast feed their baby but are not able to, due to not being with them every second. In fact, some moms are busy at work or out and about running errands. Therefore, breast pumps are great for working moms as you can continue to provide breastmilk for your bub, even when you've returned to the workforce.
We hope you enjoyed our article on the 20 must-have items for new moms and newborn babies! These products will prove to be life-savers once you've brought that little one home…. Trust us! Preparation is key.
Start your baby registry today through Amazon. They have the Earth's largest baby product selections! Amazon has it all, discounts, extended return periods and you can add products from basically any website!
If you're still in your pregnancy stage or perhaps just starting your pregnancy, be sure to check out our article on What You Should Be Eating During Your Pregnancy and Products That Will Help You Get Rid of Pregnancy Stretch Marks.