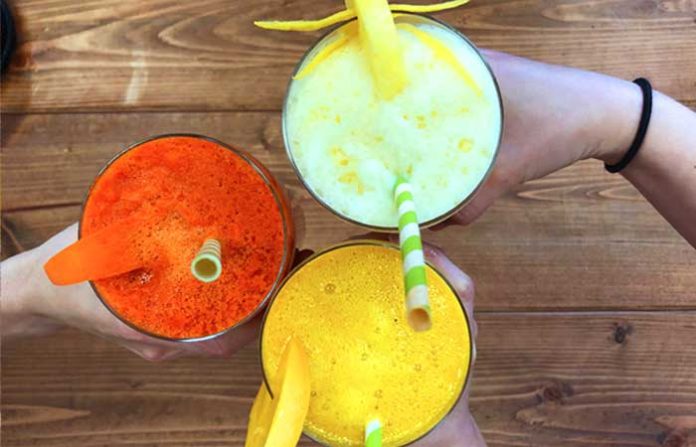 We hope you love the products we recommend! Just so you know, Trendy Mami may collect a share of sales or other compensation from the links on this page.
As a busy working mom, detox drinks are life. Some weeks, I'm fueled by coffee and whatever I can grab as I walk out the door to another doctor's appointment or school event. While I try to keep only healthy food in the house, those $1 cans of Pringles are pretty tempting when you're standing in line at the grocery store with dinner supplies and remember that you haven't eaten since you took the last two bites of the toddler's mushy cereal before you left this morning.
Even if this isn't the case and you have a superbly healthy diet, alcohol can be a major prohibiting factor in your body's ability to cleanse as well. Reducing alcohol consumption, although not one of our three official detox drinks, can make a world of difference in your energy level and mood. This is why we recommend Lyre's, which offers premium non-alcoholic spirits, in addition to the detox drinks below.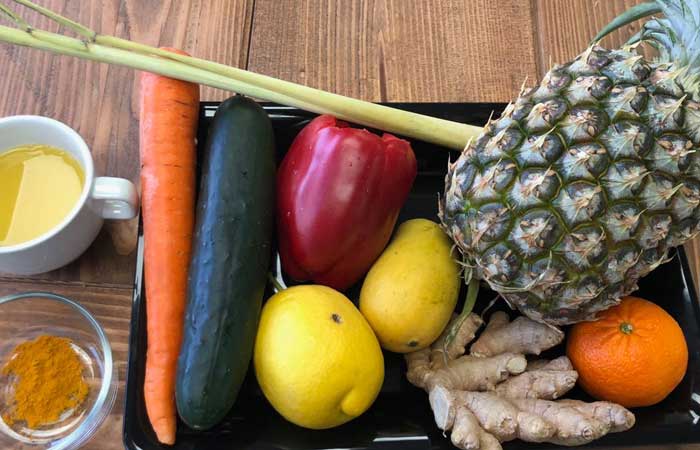 Detox Drinks for a Well Balanced Life
On Sundays, though, I recharge. I try to do some meal prep, to ease the chaos of the coming week. Breakfast is always homemade, wholesome, and the time in the kitchen nurtures my soul. I cook a big family dinner around our hectic napping and reading schedule. Every Sunday afternoon, I have detox drinks. It helps me to get in the right mindset for eating as healthy as possible during the week. I currently have three favorites that I have been rotating for a while.
Below you can find the ingredients and properties of each drink!
Blood of Thee Enemy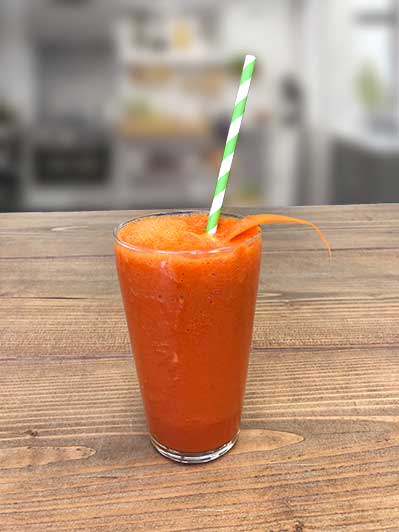 Ingredients:
1 – Whole Carrot
1 – Red Bell Pepper without seeds
1/2 – Cucumber
1/2 – Tangerine
I swear, I need to find some kind of skull mug for this fun and lively drink. The carrot and red pepper give it a natural sweetness, so I don't feel like I'm neglecting my sweet tooth. Your mama didn't lie when she told you that carrots were good for your eyes.
They are high in Vitamin A, which helps your vision. The red pepper is good for improving iron absorption. Since I'm on an iron supplement, I try to eat some red pepper in at least one meal a day.
Cucumbers are anti-inflammatory. Tangerine is great for the skin, and for bone health, both of which become more important as I get older. To top it all off, all of the ingredients are loaded with antioxidants, which means they will help to prevent cancer.
Fountain of Youth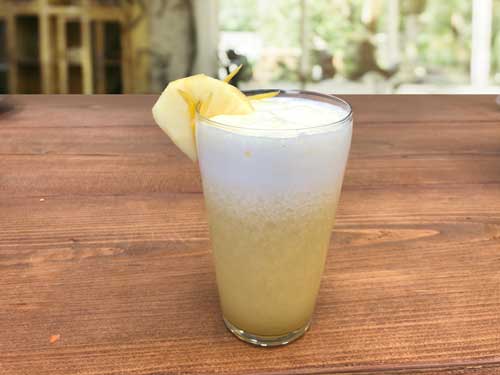 Ingredients:
1/2 cup of chilled green tea
1/4 Lemon Juice
1 strand of lemon grass
2 slices of Pineapple
This one is my favorite drink for hot summer days. I make the green tea early in the morning, and then refrigerate it. You end up with a lovely, lemony flavored drink that has the sweetness of the pineapple. It's so tasty. While fresh pineapple is better, if you use frozen pineapple and then add ice, you end up with a slushy consistency that is perfect for sipping on the patio. Or slurping down in a rush as you stand in front of the air conditioner trying to alleviate your boob sweat. Either way.
As its name implies, the Fountain of Youth is fantastic for helping your body fight aging. We all know that green tea is a powerful antioxidant, but it's also a great brain fog lifter, and good for aiding fat burning.
The lemon packs a punch of vitamin C, so this tea is also great if you feel the first signs of a cold coming on. Lemon grass actually helps fight the common cold, as well as various stomach ailments including nausea. That sweet pineapple is also high in vitamin C. It aids digestion, too. It's important to keep your digestion process healthy whenever you get sick.
Honey Glazed Sunshine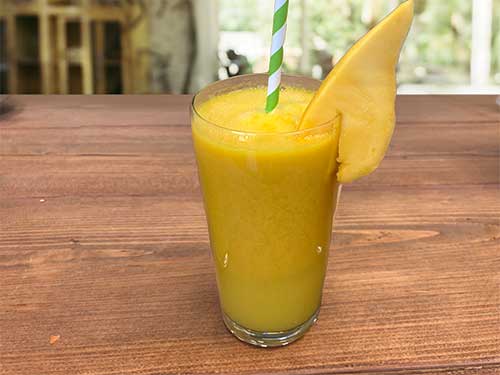 Ingredients:
1/2 a teaspoon of turmeric
1 slices of ginger
1/2 cup of orange juice
1/2 – Soft Mango
1 teaspoon of Honey
I really enjoy this one in the spring. Those tangerines are fresh from the southern climates that make them so tasty. Plus, the addition of local raw honey helps to fight allergies, which always plague me in the spring.
Did you know that inflammation not only makes your joints sore or causes headaches, but it also contributes to many chronic illnesses such as heart disease, cancer, and Alzheimer's?
Turmeric is an anti-inflammatory, so it's good to add it where you can if you have a family history of these illnesses. Ginger is a time-honored cure for nausea, and it also fights fungal infections and eases menstrual cramps. Orange juice adds that Vitamin C, so important for detoxifying, and lowers blood pressure. The mango lowers cholesterol and is good for your skin. The honey helps to prevent allergies, and gives you a nice burst of energy without the sugar crash.
Good for Children
If you're wanting to add detox drinks to your diet, starting with these is an easy and tasty way to explore the effects. There's nothing extreme about these recipes, so you don't need to worry about any unintended consequences. Plus, since they are all naturally sweet, they would be a great way to introduce your children to detox drinks.
Do you have any recipes suitable for adults and kids? Share your recipes with us and our readers!