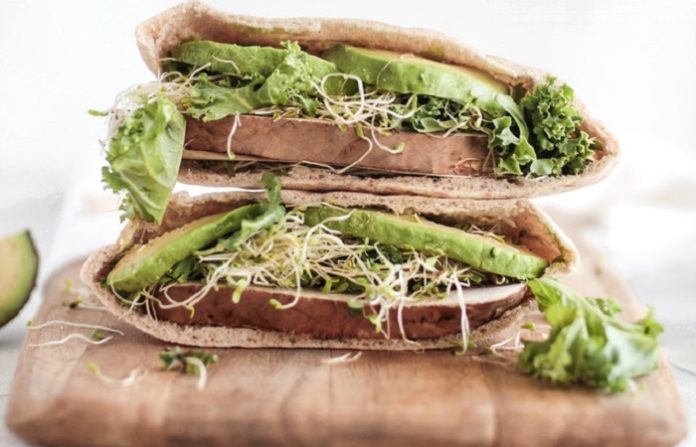 We hope you love the products we recommend! Just so you know, Trendy Mami may collect a share of sales or other compensation from the links on this page.
Kale is one of those dark leafy greens that just scream, "I'M HEALTHY! EAT ME!" when you see it. Dishes with kale are considered by many to be better than its non-kale including counterparts. Which sounds healthier to you—a salad with kale, or a salad with lettuce?
If you'd like to incorporate more kale in your life but aren't too crazy about having to eat salads all the time, don't fret. There are tons of non-salad kale dishes out there for you to try.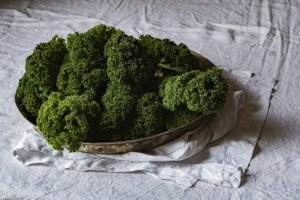 Why is Kale Healthy?
Kale is packed with tons of vitamins and minerals such as Vitamins B6, C, and K; copper, calcium, potassium, and magnesium. However, it has many other benefits to the body. It's an anti-inflammatory, containing both omega-3 and omega-6 fatty acids. Kale is also an antioxidant, thanks to vitamin C and beta carotene.
Kale is also good for vision, as it contains lutein and zeaxanthin, both of which have been shown to prevent vision issues such as macular degeneration and cataracts. Furthermore, kale aids in your digestion thanks to it being high in fiber and water.
Here are ten dish and drink suggestions for kale. There are countless recipes online, so enjoy trying them out!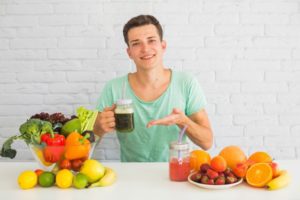 Kale Smoothie. This is a relatively easy drink to make. Grab a bunch of kale, your favorite fruits and additional vegetables, add some ice and milk. Pop them in a blender and there you go!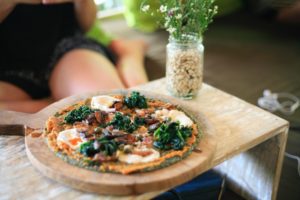 Kale Pizza. Kale is a great substitute for spinach, as they have similar textures when cooked, so if you normally like spinach on your pizzas go ahead and make the switch.
Baked Kale Chips. A friend of mine loves kale, and one time I visited her, she had prepared kale chips. All she did was drizzle a little olive oil, add a bit of salt, and popped the whole thing in the oven.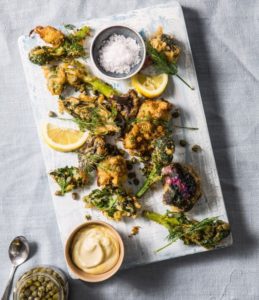 Fried Kale. Admittedly this is not as healthy as the baked version, but they sure taste good! Dunk some kale, broccoli, and some other leafy greens in batter then fry them up. Serve them with the dipping sauce of your choice and enjoy!
Kale Salads. In spite of what I mentioned at the beginning, this list still wouldn't be complete without salad. There are countless kale salad recipes out there, so give some out a try. Alternatively, consider modifying some of your favorites. For example, replace the lettuce or spinach with kale.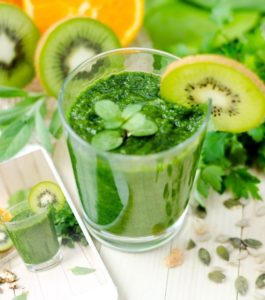 Kale Juice. This is even easier to make than a kale smoothie. Just skip the ice and milk, and increase the amount of kale, veggies, and fruits. If you are not the biggest fan of kale juice, check out our other recommended juice recipes and give those a shot!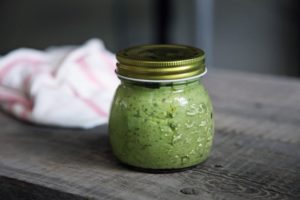 Kale Pesto. Make a healthier alternative to this popular pasta sauce by replacing the basil with kale.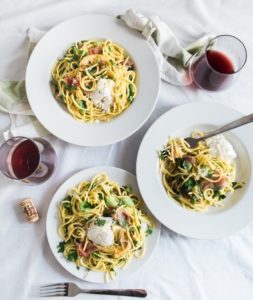 Kale and Spaghetti Aglio e Olio. Traditionally, this dish only contains three ingredients—spaghetti, garlic, and oil. However, there are recipes that jazz it up a bit by adding extra ingredients such as breadcrumbs, parmesan, and yes—kale.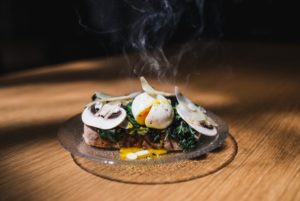 Kale Toast. With avocado toast being all the rage nowadays, why not buck the trend with something different? Put some sautéed kale on top of a nice, crunchy piece of toast. Add some mushrooms and a soft-boiled egg for a hearty, healthy breakfast. If you're up for a challenge, this meal would also work great with a poached egg, here's how you can make it.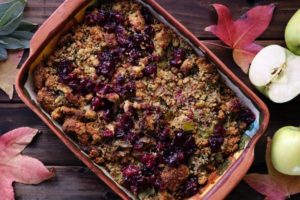 Kale Stuffing. Try this out for this year's Thanksgiving dinner. Sneak in some kale for a health boost so you won't feel as guilty having seconds.
This list is just the tip of the iceberg and a great start to trying out kale dishes. Check out our related articles below for more ideas!
Kale goes great with avocados, check out one of our latest articles on different ways of using avocado!